When developing your school ICT policy, it is essential that you also develop a school action plan to ensure that this is achieved. The action plan is a programme for immediate implementation and as a lengthy process which typically takes a couple of months, it is important that you go through various states in order for the completion of the policy.
Depending on circumstances, each stage of the process may take a little longer than expected. This is because changes in workplaces takes time, however, once started the momentum which it creates should continue forward. You should make a point to continually reemphasise its need.
As a leader in education, it will be significant that you understand that teachers' initial enthusiasm for the change may be short lived particularly after they realise the implications which it will bring to them.
LEARN ALSO ABOUT:
Understanding Primary School ICT Policies
8 Tips for Writing the School ICT Policy
3 of the Best ways to Develop Your Vision Statement for a School
How to craft your Technology Mission Statement with ease
Vision statements for schools (Examples)
Strategic planning for schools in ICT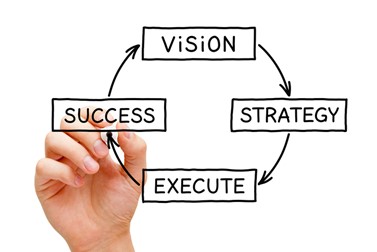 Example of a School Action Plan for Developing the School ICT policy
The school action plan which you develop should consist of a number of action statements. It should say what will be done within the next school year, who will do it, and what constitutes as success. Each action statement should be immediately achievable for the person(s) doing it.
When you develop your school's action plan for the ICT policy, it should redirect the school from the ICT audit towards the aims of the school. In other words, it should indicate what your school should do in the short term to achieve the aims of the school ICT policy in the long term.
Be mindful that what can be done will be constraint by the resources available at the current time. To overcome this hurdle, write a proposed action plan and estimate the cost of implementing it before considering the constraints that the lack of funding may inevitably impose for the school. It is wise, therefore, to have a costed list of action statements written to help you prioritise actions.
On the other hand, some action statements can be attainable within existing resources. Examples of this would include being able to change the management structure which may only need some minor adjustments of existing responsibilities and the allocation of a limited amount of time. Furthermore, some action statements may also not be attainable without considering additional expenditure. For example, developing and extending the ICT curriculum to include groups of students who currently do not have adequate experience of ICT.
Other things to consider include:
Whether action statements can be implemented by extending the functionality of existing resources.
Including action statements in the school ICT policy as a result of being funded by the following year's budget.
To learn more about developing your school action plan, follow this link.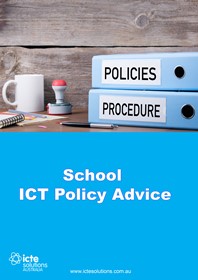 School ICT Policy Advice