By Michael Hilkemeijer
Watch the video or read the script about ICT Learning Tools for Literacy and Language development
Child development is the most general educational goal for early childhood teachers. Language, literacy and early childhood education can all be enhanced by these great ICT tools.
This is mostly conducted through collaboration with other children around computers where the quality of discussions can be quite interesting.
Computers offer a 'print-rich' learning environment for young children.
You will most likely find that there is a lot more attention to detail in their conversations than in other situations.
Some believe that this may to do with the abstraction the computer provides as it allegedly forces children to talk more and physically do less.
My belief is that it has more to do with their enthusiasm about computers.
The computer can be used very effectively, but it must be accessible to all children at once.
Learning with the computer as an ICT tool requires that the monitor is eye height for most children and that the keyboard and mouse should be positioned just in front of the screen.
The rich contributions that ICT learning tools make towards literacy and language development are all interrelated areas and consist of speaking, listening, reading and writing.
However, the computer itself as a learning tool doesn't actually aide in the development. In fact, it is the programs on it that have a lot more to do with it.
This principle also extends to other ICT tools in early childhood such as smartphones and tablets where the app is really just another version of the software on the computer.
There are a few things which you need to remember in terms of choosing the most developmentally appropriate programs.
It is important that you look for programs that promote speaking, listening, reading and writing.
There are programs that can record children's voices. The Gruffalo App is one such example that allows children to record their voices in time with the story being told. They can then listen to their own voice throughout the story as it is being told.
The Internet can also help children learn literacy skills in their home language and in the language of their friends.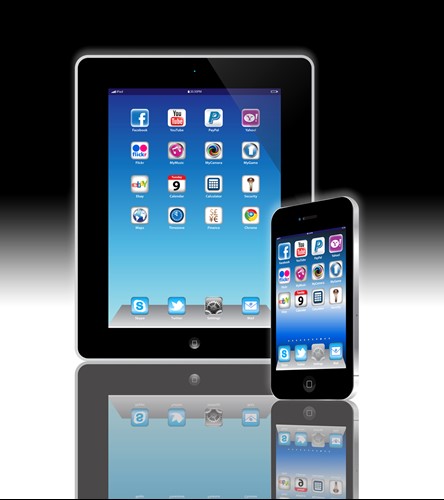 When it comes to multi-touch devices such tablets and smartphones you should be able to find apps that are available in the languages that reflect the learning needs the children in your care. These apps encourage the learning of writing on the screen with fun and interactive activities.
Word Processors
Word processors offer possibilities for children to compose and write without needing to have mastered the production of letters by hand.
ICT learning tools for early childhood education offers such a variety of ways for children and photos and videos is another method to develop literacy and language skills.
The reason why this is the number one activity for this is that it allows children to weave together words and pictures.
Making your own book is a great activity for literacy and language development and you can use programs such as Word and PowerPoint slides to put together children's own stories that at the same time promote the development of their cognitive skills and reflect children's own interests, languages and capabilities in ICT.
Pictures too play a very important role in cognitive development as it is linked to literacy development. If you capture events that have already happened, digital images such as photos can help children to talk beyond the here and now.
They also expand the understanding of words and ideas with things that has happened in other places and times.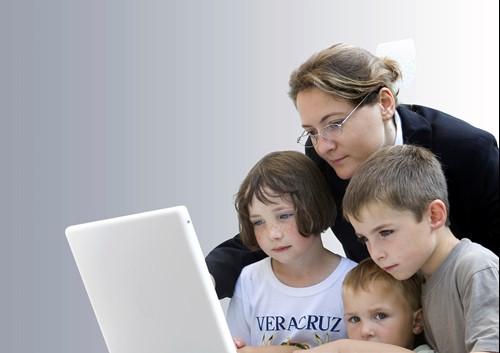 So these are the main ICT learning tools which I suggest to use to aide in the development literacy and language.
There are other tools such as multi-link headphones, digital cameras, webcams, audio recording software, walkie-talkies, telephones that also encourage the development of speaking and listening skills.
Interactive whiteboards and smart boards promote writing skills on a large scale.
However, these are mostly used in collaboration with the ones I discussed earlier.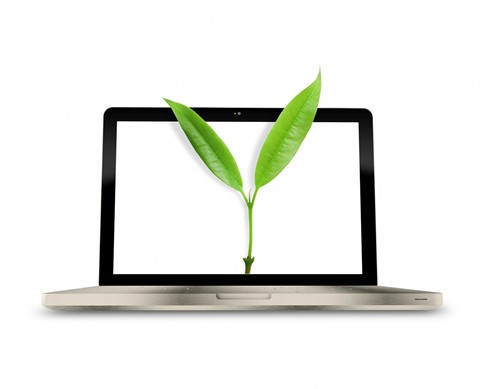 Top list of ICT tools for teaching and learning
Many ICT tools in education can be used from early childhood to secondary education. The reason why is because many of them is what is called generic ICT tools used in classroom teaching. This brings great value to you as a teacher, particularly in primary education, as your goal should be to enable children to become so focused on using ICT as tool to achieve other outcomes, that they hardly notice they are using the technology itself. Making technology transparent is what developing student ICT capability is all about.
So the list that follows encompasses ICT tools used in classroom teaching that meet this criteria – they are content free, generic, readily available in all sectors of education, but importantly they significantly allow students to have full control over the technology (hardware and software), they can develop their higher order thinking skills as it also allows for a high level of decision making on behalf of the children, and finally they do challenge students intellectually.
Some ICT tools in education do not do this. For example, what is known as Integrated Learning Systems (ILS) or subject specific software don't do this. They are fantastic for subjects such as literacy and numeracy and if this is your objective then it's fine. However, the technology controls everything. Not the student. Most even enable teachers to develop ICT capability.
Here is my list of ICT tools used in classroom teaching. I will begin from the foundation and discuss digital technology in early childhood education.
Software programs
Ideal programs for young children should be that adults also use. I am not talking about sophisticated programs. More to do with everyday software programs like word processors and desktop publishers, drawing and painting programs even spreadsheets.
You might ask, what about language literacy and early childhood education? Word processors contribute considerably to the writing process. You can help children to plan and draft ideas, editing, proofreading and presenting. Using word processors is therefore, closely associated with language and literacy work at all levels.
Digital cameras
As an early childhood teacher, you too can use digital cameras to display on walls special moments in children's learning. However, for young children it is possible to imagine how they can enhance and improve the quality of their role play.
Beebots
Programmable toys enables children full control over the technology as they can control what and where they go. Beebots is just one example many ECEC use.
Computers and the Internet
An obvious choice as a form of digital technology in early childhood education. Installing the right software on the computer will go a long way. The Internet is great for looking up information on a child's interest and along the way, you can educate them on the best practices to do so.
Now for ICT in the primary classroom and things are very similar for a very important reason. For progression and continuity in ICT capability is to occur then both the teaching practices and ICT tools used in classroom teaching must be similar otherwise children will experience a very disconnected learning path. It is important to only use more sophisticated software if the curriculum requires it. You will not be enabling progression in ICT capability otherwise.
There are many benefits of using ICT in the primary classroom and the one that resonates the most is that it enables you to develop student ICT capability in meaningful contexts.
So in addition to those discussed for early childhood, we have the following ICT tools used in classroom teaching.
Graphing programs
Graphical representations of data are everywhere. Young children are constantly exposed to information in this manner. If they are to interpret this in a meaningful way then they need to develop appropriate skills, knowledge and understanding. You need to select the appropriate opportunities in which they can facilitate, enhance and extend children's learning.
Databases and Spreadsheets
Both have relevance and applications across the primary curriculum and offer you excellent chances to develop student ICT capability when you model their appropriate use of ICT and demonstrate or intervene to assist a child to identify particular data. You have the opportunity to make explicit links between children's previous experiences and new learning across the range of contexts.
Multimedia presentation programs
Ideal for literacy learning in the classroom, programs such as MS PowerPoint provide ICT examples in the classroom that supplement and support an oral presentation by showing visually the structuring of ideas in a more effective way than is usually possible with traditional board.
Web creation
You may be surprised, but you can even create a simple web page using MS Word. That's right. In fact, it is another form of word processing. Only with hyperlinks. There is a lot of value in the process of producing web pages. Can you think of the ICT techniques that can be taught all within meaningful contexts like geography, literacy and so on.
Coding Programs
You can embed coding programs into learning areas such as mathematics, literacy, geography. 
These ICT examples in the classroom are symbolic of what can be found in much software and it is here where you will find a lot of value. Your familiarity in the programs will go a long way in deciding when students need help or when they are ready to move onto new ICT techniques. Using ICT tools in education is about effectively integrating them into meaningful contexts thus developing their ICT capability.
I explain a lot about how to use ICT in the classroom in my 4 hour online workshop for primary teachers. Having knowledge of these ICT tools used in classroom teaching is important, however, it is much more important to have a working knowledge of how to ensure that they become transparent in student learning contexts.
How ICT tools can be used in learning is about imagining the potential for learning within the context that it will be taught. The key teacher takeaways gained in this NESA and TQI accredited online course include:
Analyse the situation
Understand how students learn with ICT
Practice ICT teaching strategies for primary school classrooms
Facilitate student capabilities in ICT
Develop a whole school approach to ICT capability
Select the appropriate ICT tools to use in the classroom
Support ICT capability development across key learning areas
Create an inclusive technology-rich learning environment
Joining fee is $110 and comes with a 30 day money back guarantee. Learn more about these ICT examples in the classroom today.