There are many issues associated with the use of technology in the classroom. The use of ICT in lessons can either be a friend or a foe to teachers and students.
In this article, you learn how to overcome:
Technical issues.
Formative assessment strategies issues.
Word processing issues.
ICT planning issues.
Professional development issues.
When it comes to using technology in the classroom there is nothing teachers fear more than a technical problem that they don't know how to handle. It is one of the many issues in teaching with ICT. In my experience as an ICT teacher there have been many times where I have encountered technical problems in the classroom.
At the best of times, the student was able to find another computer to sit at and to do their work on.
At the worst of times, it created a lot of disruption in student learning with myself trying to find solutions.
Today, I am much the wiser and have found the best practices to ensure that there is continuity in student learning.
Just recently I took a teaching job at a local primary school in town as the ICT teacher. As part of state education, this school is probably one of the many smaller schools around. Since I started at the school, I noticed that I was the only ICT person. This is a situation that I think many smaller schools in particularly face – the lack of presence from a resident school technician.  
The local state government does provide a school technician. However, the person can be split between many schools and this poses the issue of ensuring reliable technology in the classroom.
With this in mind, here are my tips to overcoming technical problems in the classroom.
The first bit of advice I can give you is that if you can get a hold of your school technician before the lesson starts, ask the person to check to make sure that all hardware and software in the classroom is operational.
It is even a good strategy to request their presence at the beginning of the lesson so that if anything goes wrong they can sort it out for you straight away.
What if this isn't a possibility? What happens then?
It wouldn't surprise you that the most commonly used software in the classroom is MS Word. Along with other generic software used in schools it presents you as a teacher with a fantastic opportunity to develop student ICT capability. Each program allows students to practice techniques which is part but not all of what makes up ICT capability.
The good news is when it comes to facing technical problems in the classroom is that students don't need to be sitting at a computer to be able to develop their capabilities. Having a contingency plan is essential in this circumstance.
Here is what you can do.
Firstly, it is important to plan and seek every opportunity to develop each component of ICT capability and there are five of them.
Secondly, as the generic software mentioned earlier comes with many different concepts and techniques, you can plan a whole class or group discussion about the concepts behind the skills.
Ensure that you challenge any inappropriate and naïve ideas about using ICT tools.
It would also involve planning questions that will help develop their higher order skills. Finally, provide students with the opportunity to reflect on their ICT learning.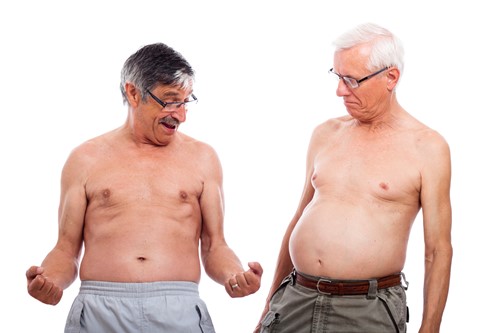 Solutions to overcoming issues with Formative Assessment Strategies
Besides technical there are other issues associated with the use of technology in the classroom.
Many of these are to do with the use of formative assessment strategies to determine the capabilities of ICT with children.
The next few points will help you to address these issues with teacher-tested solutions.
Observing ICT work
Your classroom like many may contain at least 20 students.
So it is unrealistic to expect that you will be able to observe all student work with ICT for a sufficient length of time in any given lesson that uses ICT.
Observing children's work with ICT involves you keeping track of student progress of which you can find more information.
What do you do?
It is best to keep an effective coding system like the one discussed to ensure that you know which students have been observed by you or your teacher aide.
That way, the next lesson you will know where to start off.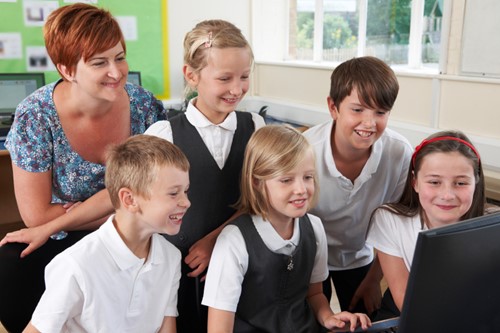 ICT learning and Subject Learning Conflict Objectives
It is inevitable that there will be clashes of objectives.
You will need to ensure that the subject objectives is your main priority and ensure that the use of ICT remains transparent in the background.
Constantly monitor the way children are solving problems and completing tasks. Show them the new and more efficient ways of doing things.
For more information, you will be able to find detail suggestions at this blog.
Other assessment problems include:
Deciding what the student has done and what the computer has done.

Ensuring that every child has access to computers.

Determining what individuals do in collaborative ICT work.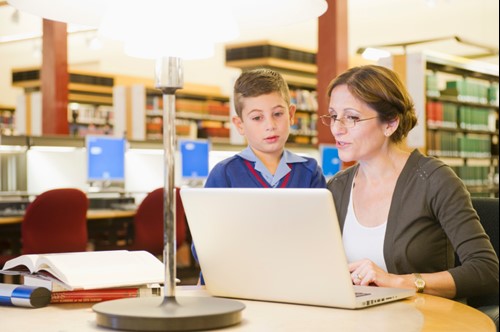 Overcoming Word Processing Issues
Word processing programs are used throughout a student's school life and well beyond that.
In the classroom, when you want to make sure that the quality of the presentation and the complexity of the technology doesn't mask poor quality content learning, it is important that you stay on top of the situation.
There are many features which word processing programs provide many benefits for students. However, this is why teacher knowledge of resources becomes invaluable.
While Spellcheck lets students know that they have spelt a word incorrectly, Autocorrect fixes it up for them.
There is no student interaction at all. No skill is required by the student.
The spelling of the child could not be good, however, the presentation would be perfect.
The simple solution is to just turn it off.
More about Word Processing in Primary School:
End of Primary school requirements in Word Processing for Year 6 students.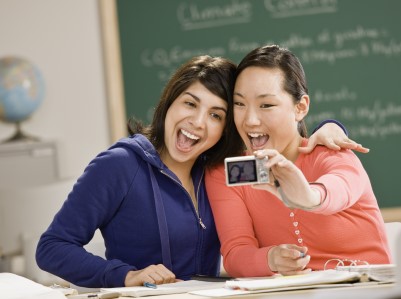 Challenging students with ICT
With every generation of children being exposed continually to ICT this is always going to be a challenge for teachers.
For this, I would suggest that you keep track of student progress so to help you plan for progression.
By doing this, you minimise distraction particularly as it stems from boredom.
You need to establish a starting point for their learning and then set a path for progress with new ICT techniques that will challenge them and keep them occupied.
Another way that will help distraction be minimised is by constantly monitor their work.
Monitoring is not only good to help you determine when to intervene, but for two other reasons as well.
It is common for students to appear to be usefully occupied with the task when in fact they are working very inefficiently and failing to exploit the potential of ICT in education.
Because of the richness of the resource, students may divert from the intended without it being obvious from the behaviour.
So here are several ways to overcome issues when using ICT in teaching and learning.
If you want to know more about other classroom strategies, I recommend you read these following blogs:
Classroom management strategies for laptops.
Classroom management in Literacy lessons.
Or learn more about other issues to do with ICT in education:
Key issues in Inclusion with Technology in Early Childhood Education.
Key issues in Literacy instruction and how to overcome them today.