By Michael Hilkemeijer
The world is getting more digital in everything that it does. The pandemic has increased people's awareness on the need for technology. Yet, there are many early childhood practitioners who are not comfortable with integrating digital play-based learning in early childhood education and care.
Benefits of Digital play in early years education
There are many benefits to integrating digital technology in early childhood education. It should always be integrated in a holistic learning experience.
In an earlier video, I discussed these in more detail. Each of them are essential for the 21st century learner.
Can be used as a tool;
Environment exposure;
Aids school readiness;
Supports a well-rounded curriculum;
Inspires collaboration;
Encourages connectedness and education.
Today, I will show you the key factors influencing digital technology use in early childhood education and how you can overcome hurdles with the right mindset and support now.
What does the research say?
Research that has emerged in the past has either examined the extent to which children's interactions with digital technology can be characterised as play or is concerned with comparisons of traditional vs. technological play (Bergen, 2012, as cited in Palaiologou, 2019, p. 103).
Other research examines teachers' views and competencies in addition to the opportunities for integrating digital technology into play-based learning (Hatzigianni and Margetts, 2012, as cited in Palaiologou, 2019, p, 103).
There is also research that examines how digital technology can support children's learning in meaningful contexts such as in literacy (Gonzalez and Fryer, 2012, as cited in Palaiologou, 2019, p. 103), maths and art.
All conclude that digital technology use in early childhood education can offer exciting platforms for consuming and creating content in a collaborative, interactive way.
Most of these studies also conclude that compared to primary and secondary education, digital technology in early childhood education is slow and limited!
However, there is now more literature that disputes the separation of play and digital technology:
"addressing the gap between play and technologies in early childhood curricula requires a perspective that helps teachers see how children's digital play supports their cultural meaning making, not further research that tells them how digital play compares to traditional play." – Edwards (2013, p. 204 as cited in Palaiologou, 2019, p. 104)
Combined it means that there is a real need to make digital technology available as tools that extend learning possibilities for young children in the area of play-based learning.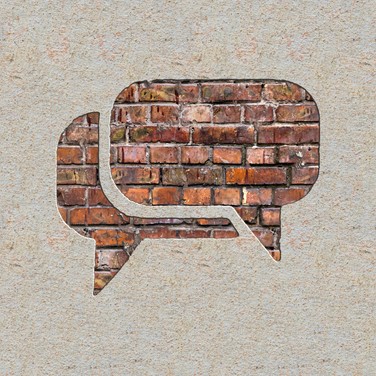 What is affecting the integration of digital technology in ECE?
Amongst all the factors influencing digital technology use in early childhood education one particularly stands out from the rest.
Teachers' views and attitudes.
Given the importance that early childhood education has on children's future academic success and life trajectory - this is very concerning.
It is also very interesting because whilst studies have also concluded that early childhood education teachers have fully integrated digital devices into their everyday personal lives and have positive attitudes towards them along with developed skills, when it comes to their beliefs about digital technology use in early childhood education, it demonstrates their hesitation in integrating digital technology.
So, what underpins these views and attitudes?
Attitudes and aptitudes affect how we make sense of children's interactions with digital technology and therefore, both influence our behaviours, motives and intentions which consequently inform our dispositions and responses.
Teacher beliefs, digital capabilities and capacity to conceptualise how to integrate digital technology in the curriculum is a major factor.
For example, there is a belief that digital technologies harm child-centred pedagogy, prevent and limit children's physical activity and leads to emotional and social isolation. Solitary game playing and long hours of digital technology use are some of these concerns.
However, this intrinsic barrier as early childhood education teachers have also mentioned repeatedly, attentive, thorough and knowledgeable integration of ICT across the early childhood curriculum is the best answer to most of these concerns and transforming these teacher beliefs.
However, transforming practice is a complex task as it does shape early childhood practitioners' tacit theories in action that conflict with their initial professional development.
Another factor in their beliefs in the ideology of play-based learning. They think that play is poorly articulated and that play-based pedagogy is "associated with first-hand experiences" but not a set of contextualised practices that can constantly adapt to circumstances. It is time to deconstruct the characteristics of play and seek evidence-based rationale.
In an ever-increasing digital world, you just cannot stick to investigating the relationships between play and digital technologies, or questioning the efficacy of them in play-based pedagogy. Too much literature has highlighted how young children are becoming digital natives already fluent and capability in various levels of handling digital technology through play at home.
It is imperative that in a 21st-century digital society that there is now technological continuity between home and school so that early childhood practitioners can build upon children's technical expertise and help them to become more responsive educators.
Safety and well-being were another factor that underpinned their belief and views about digital technology use in early childhood education. Such critics viewed digital technologies as having a negative impact on children's safety, health and well-being. They believe that digital technology can distract children's attention from educational content.
A final aspect of their belief was also influenced by the ongoing debate over the place of technology in young children's lives. While research has proven that quality educational media can enhance young children's learning viewing television has been associated with less time reading, decreased verbal literacy and attention problems.
Teachers' hesitation towards digital technology use in early childhood education begins with their view of play-based pedagogy as a situation where children enjoy the physical environment and digital technology is not as offering such opportunities. Digital devices are understood by teachers of traditional methods as static and controlling children's creativity, motivation and exploration. In the eyes of these people digital technology is socially and physically limiting, and in opposition to what they actually try to do.
What is the solution?
All of these beliefs are intrinsic barriers to digital technology integration in early childhood education but there are also extrinsic barriers too.
Lack of access to technology is a key concern but this can quite easily be overcome as successful technology integration can be achieved even one digital device such as a computer or digital camera. There is also so much e-waste in the community and it would just simply involve asking the community for donations of unused and relevant technologies. By relevant I mean technology that is still current and being used and not out-of-date.
Additionally, you need to remember that technology integration is not about having the latest and greatest there is as another barrier was time to learning and using technology. As mentioned, technology integration can be achieved with one digital device. So learn to master that the best way by imagining the potential for the technology within the context that is needed to be taught.
Also, digital technology use in early childhood education is not just about hardware but also software and this means that if even you just have one computer that there should be additional affordable software that you could get or might already by freely available like word processors that are great for literacy and language development.
This eliminates the barrier of not having enough time to learn and use technology as you are focusing on the available technology that might already be familiar with. And this also then saves you money!
Training, support and professional development were the final extrinsic barriers but can also be overcome the emerging opportunities that exists, particularly online, such as our free online professional development for early childhood teachers that delivers the foundations to what you need to know in relation to successful technology integration.
Or an Academy member where you will get INSTANT ACCESS to 40 plus online workshops for preschool teachers.
Final thought
It has become clear that any assumptions about the nature of play-based pedagogy and the potential of digital technology use in early childhood education have created tensions and confusion among ECE practitioners. This has ultimately influenced their dispositions towards technology integration in early childhood education. It is interesting to note that while ECE teachers acknowledge the value of digital technology in their own personal lives and are open to learning and developing new skills this way, they fail to see the need and relevance of digital play-based learning. Yet, the solution to all this is teacher education either pre-service or through in-service opportunities such as our online pd for early childhood teachers.
Become a catalyst for change at your own early childhood learning environment and join our Academy today for just $46 per month (cancel anytime). Gain INSTANT ACCESS to over 70 online workshops for preschool teachers that will enable you to jump these barriers today and lead the way for change for your staff and students.