By Michael Hilkemeijer
The use of ICT in Early Childhood Education can enhance many learning and development areas. For example, through collaborative work children can further develop their language skills whether it will be home language or the English language. Having a full appreciation of using ICT with and by children is important.
So today I am going to discuss:
How to structure the ICT learning activities.
How to organise the ICT tools and resources.
What some ideas for ICT learning activities have been in the past.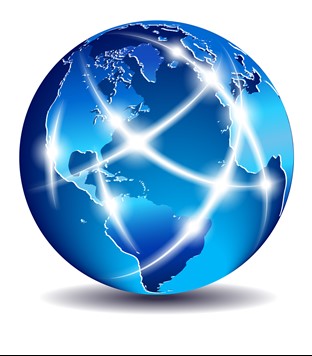 Being Connected and Contributing to the World
It is essential that when children use ICT in activities, that they understand its uses in the world. In Australia, this part is directly linked to Outcome 5 of the Early Years Learning Framework which focuses on the use of ICT. Part of how this is demonstrated is when children identify the uses of ICT in everyday life along with using it in role plays.
The Early Years Foundation Stage in the UK, has similar links in Knowledge and Understanding of the world. In both curriculums, children need to find out and identify the uses of everyday ICTs.
Therefore, it is vital that you acknowledge and recognise that the teaching of ICT capability is important to enable them to have a mastery and control over the equipment, in order to facilitate their learning in ICT capability throughout the curriculum area. In each activity that uses ICT, therefore, you will need to plan for the structured development of ICT capability. Remember that this can differentiated and progressive.
You can achieve this by employing a 'rolling program' half way through each term.
Week
Developmental Matters
Activities (learning opportunities/levels of differentiation)
Play Opportunities
Resources
1
Know how to operate simple equipment

Help children to become aware of technology in the learning environment.
To develop simple skills.
etc

Tape

Karaoke machine

etc

Barcode scanner

Electronic till

Metal detector

Overhead projetor
3 Questions to ask yourself when using ICT learning activities.
When selecting learning activities that encompass the use of ICT, you need to determine the answers to these three questions:
What has the child gained in terms of knowledge, skills or understanding?
Have the learning activities helped the child achieve something they might not have done in any other way through the use of ICT?
Will the equipment motivate the child to learn and have fun while learning?
Organising the Classroom
Did you know that way you organise ICT in a learning environment can have impact on a child's ICT capability? In an integrated approach, if ICT is located directly in the class, it is easier to integrate it directly into various activities across the curriculum.
What kinds of ICT activities for early childhood can you do?
When it comes to ICT in early childhood, creative work by children take on a whole new level. ICT is a creative medium, but you can go beyond just using paint or draw software. So while for some drawing may be the most creative use of ICT, there are other things that you can do.
For example, you can help children make fantastic multimedia presentations using programs such as PowerPoint. This is a great idea for projects!
What about Lego robotics to teach them about the basics of educational robotics? ICT devices can also improve the sound quality of many recordings not just music, but also children's own voices. Boost your own competence in Information Literacy skills to help children use the Internet to search for pictures and other information for a project or story they may be doing.
Mobile learning is fast becoming popular in many centres. Why not use tablet computers such as iPads to take photos? Children can do this for themselves. While we are on the topic of using iPads, don't forget that they can also record videos too!
Don't have iPads? There are other alternatives such as mobile phones. Source unused ones from the community and make sure they are all able to take photos and also video still.
You can organise activities where the children create animations using software even like PowerPoint or StopMotion programs.
Learn more about optimising ICT tools in early childhood here.
ICT Activities and eBooks for Early Years (Preschoolers, Kindergarten, Early Primary teaching)
Foundation Literacy with ICT activities and lesson plan templates aligned with the Australian Curriculum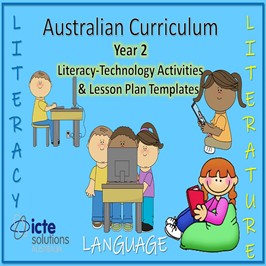 Literacy and Numeracy ICT Activities for Preschool and Kindergarten
Over 10 early childhood teacher ebooks
And lots more!
Online PD for Early Childhood Educators on how to integrate ICT in Preschool.