By Michael Hilkemeijer
In 2002, the State of Queensland quoted about the use of ICT in schools as being as such:
ICT is at the core of learning and teaching in the 21st century. [Our] future depends on how successfully we integrate ICT in the curriculum and daily learning and teaching. 
Since then, this view has not changed and in fact has been embraced by the arrival of the Digital Technologies curriculum to some extent. This is despite the development of ICT capability within it as being different to that when facilitated throughout the other key learning areas.
When you focus on the role that ICT has in primary education it becomes very clear the need for ICT teaching and learning strategies that are by definition the methods used to support the learning of ICT, not a list of ICT tools used in classroom teaching.
As a primary teacher, ICT teaching strategies employed need to facilitate the transparent use of ICT by students when they are using it to complete learning activities set by you in key learning areas such as in literacy. Literacy can also be taught in other KLAs and in the process be enhanced by ICT and furthermore, develop ICT capability. This is provided that Integrated Learning Systems such as literacy-specific software is NOT used.
Prior to primary education, of course, is the use of Information and Communication Technology in early childhood education. The effective use of ICT here and the teaching strategies supporting its use should set a precedence here for the development of ICT capability. This is what the effective use of ICT teaching and learning strategies should be about.
To not only take away the notion to children that technology should not be taken for granted….but to understand that ICT is a tool designed for a specific purpose.
Presented to you below are evidence based ICT teaching strategies for ICT capability development, but first let me explain further what ICT is in teaching and learning?
For you to select and use ICT tools for teaching and learning that will develop student ICT capability you need to consider the following:
That they are content-free;
That they challenge students intellectually;
They promote the development of higher order thinking skills as children are able to make decisions based on the opportunities and limitations of the systems available;
And most importantly, they give the students full control over the technology itself.
So what is ICT in teaching and learning? They consist of many ICT tools used for teaching and learning already, but require effective ICT teaching and learning strategies in order to be exploited to their full potential. Examples of ICT tools for teaching and learning, therefore, consist of the following:
Word processors – can be successfully integrated throughout all key learning areas of your curriculum. It has excellent connects to literacy and language development that can also be promoted in any of the curriculum with the right ICT teaching strategies for literacy learning.
Spreadsheets and Databases – surprisingly can be used in literacy learning too with the right strategies, but predominantly used in mathematics and science in primary school lessons that make it great for STEM learning in education. Don't forget that databases can be used in other key learning areas such as geography.
Desktop publishing software – very similar to word processors and has many features that give young children authentic learning experiences.
Online word processors – if you don't have a web creation tool available, then surely you can use something like MS Word. It has web publishing capabilities so why not create a class web page or get them to create a page for their project in English, Geography or other key learning areas.
Coding programs – you are no doubt aware of the importance of coding programs such as Scratch Junior throughout the curriculum. Like other ICT tools in education its use is only limited by your imagining in relation to it potential for learning within the context that it will taught.
Animation programs – there is a wealth of ICT capabilities, NOT ICT skills, that can be facilitated in the projects throughout the curriculum. It can be stop motion or still images, the choice is yours, but embed the ICT teaching strategies within it to ensure that ICT capability is developed effectively.
Video making software – have you got a video camera of some sort? Perhaps from video recording from a tablet computer like an iPad, webcam, smart phone or a standalone camera. Most programs that can be used in primary education are generic and affordable.
Blogging – there are a number of online sites such Edublogger that you can use to enhance literacy learning using ICT tools in education like this.
Presentation programs – MS PowerPoint is not the only program that can be used today. You now have the choice of Keynote or Prezi. Whatever one you choose programs like these are great for allowing children to express their thoughts and learning in front of the class. There are also animation capabilities present and it is very interactive. Promote the development of ICT capabilities in its use.
In each of the above ICT tools it is very important that you don't just use them because you can. Just exposing them to Information and Communication Technology (ICT) will not develop their ICT capabilities, but simply promote the haphazard development of ICT skills.
The following strategies will enable you to learn how to teach ICT effectively in your classroom today.
Key ICT Teaching Strategies for Primary School
When it comes to the use of ICT in subject teaching or even in its own right, there is a layer of complexity because of the impact of the ICT resource setting of your school.
Teaching strategies for ICT capability first need to begin with you developing an appreciation of each individual's ICT capability at the time of planning. From here, your good planning should create assessment opportunities.
Planning strategies for Teachers
Planning for progression is a key problem facing many primary teachers when incorporating the use of ICT activities that can develop student ICT capabilities.
Meaningful activities embedded in purposeful subject-related contexts is your choice to develop student ICT capabilities. So effective planning is essential and depends on a thorough analysis of the situation at the outset.
A key principle to remember when using Information and Communication Technology (ICT) in teaching and learning is to always begin with high expectations. This is a significant ICT teaching strategy as the children that enter your classroom will already have a varying degree of capability in ICT as a result to their use of it at home and elsewhere. Having high expectations means knowing where the children are up to in the first place.
This needs to occur when you:
Plan ICT integration in English and Literacy;
Plan to use ICT to support literacy teaching;
Plan to use ICT in mathematics, science and other key learning areas.
It is important that planning should ensure that ICT capability is enhanced as well as learning in other subjects, even where there is the potential for lower levels of ICT skills.
You must ensure that you have supported children's ICT capability development while providing them with contexts that stimulate learning in all subjects as well. It requires you to have clear thinking and you need to consider:
Whether you are going to just develop ICT capability? Or you are going to support the subject learning with ICT or both?
Will the children need to be monitored to identify opportune moments for teacher intervention to enhance the ICT techniques used?
Does it provide them with experience of using ICT as a tool?
Are there opportunities to assess ICT capability?
Will they work collaboratively or cooperatively?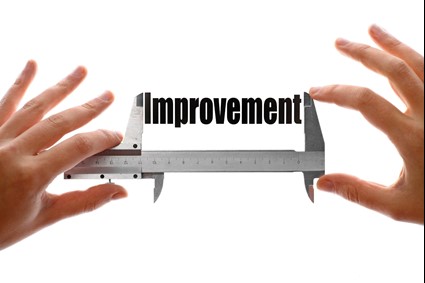 Strategies for Assessment
How often do you assess the capabilities (not the skills) of students when they use ICT to learn about another subject? If your answer is rarely, then it is likely that the ICT teaching and learning strategies that you employ are fruitless in terms of furthering the individual student's ICT capability.
Don't worry, however, the following strategies for assessment for learning will enable you to overcome this obstacle today.
I have discussed already the significance of planning for learning progression in ICT capability, yet in order for you to plan for progression, you will need to have an appreciation of where the children are, where they ought to be and where they might be heading next.
You need to, in other words, establish a starting point for learning so that you give accurate directions that will enable them to plot a course for themselves.
The integration of ICT in subject–related activities are inextricably associated with practical outcomes. The key elements of ICT capability are also practical. So you simply cannot assess a finished product and expect that to fully represent a student's ICT capability. It is only a partial and very limited evidential step.
Your ICT teaching and learning strategies need to reflect that you have:
Identified what you want the children to learn;
Decided what evidence is needed;
Gathered the evidence;
Recorded the evidence.
In the end, it will help you set clear objectives that will enable you to use the record of evidence to plan for progression along with structuring your assessment opportunities.
First, however, you will need to identify what the components of ICT capability are and learn to apply ICT teaching strategies for each of them and you can find out how to do this here in our online workshop for teachers that focus on formative assessment strategies for primary schools.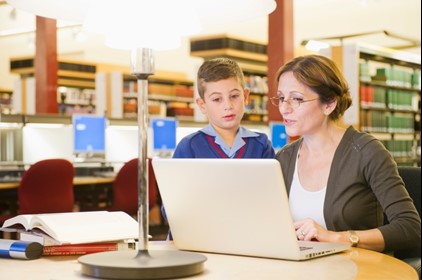 ICT supported teaching and learning strategies
The ICT teaching strategies that is employed in subject learning must be able to build on a child's use of ICT at home. You can do this by creating a need to use ICT techniques and then be on hand to show them what to do what they are engaged in a problem.
The following ICT teaching and learning strategies will enable you to achieve the aim of developing children's ICT capability by ensuring that its use is transparent in subject learning. Each of these strategies for ICT capability you will be able to notice in its application how the children will become focused on using the above ICT tools to achieve other outcomes that you have set for them.
Stimulate and structure ICT learning – Earlier I stressed the importance of having clear objectives and this needs to be coupled with having high expectations and structuring activities.
Consider the task of producing a worksheet for the students.
Step 1 – Planning the task (higher order thinking skills): You would consider what outcome is considered to achieve. Then break it down into smaller steps.
Step 2 – The process of producing the heading
Step 3 – Process of entering text
Step 4 – Process of adding images
Step 5 – Monitoring the progress of the task (higher order thinking skills)
Step 6 – The process of producing the student response boxes
Step 7 – Evaluating the outcome in relation to its purpose
Did you pick out the components of ICT capability there? This is how you should structure your ICT activities in subject-related contexts.
Group students and resources accordingly – successful schools who have used these ICT teaching and learning strategies considering pairing students using these factors like differences in ICT capability, the personalities of the children, sex and the nature of the task.
Plan and seek to develop every component of ICT capability – this means focusing on the routines, ICT techniques, processes and higher order thinking skills in every activity. I go into each of these in more detail in this workshop for teachers.
Not believing the progression in ICT capability is simply exposing children to more sophisticated software – simple exposure to ICT will not in itself help your cause. In fact, it would just mean that the lack of intellectual challenge would result in the haphazard development of ICT skills. Progression is facilitated through broadening and elaborating contexts along with using sophisticated software when the task demands it.
Allowing the students to find and overcome the difficulties for learning to occur – if you interfere too much, the student will have very little processing power left to use for the application of the software to the problem or to consider the issues arising in the problem domain (this may be another curriculum subject area).
To learn more about how to ICT effectively in the classroom today by using these and more ICT teaching and learning strategies, continue reading through this link about how ICT teaching strategies can make an impact on your students' learning now.
Free Online Professional Development for Teachers:
Learn to apply ICT teaching strategies effectively in your classroom today.