The integration of ICT into the primary curriculum is what is known as ICT capability. It is formerly known as the integration of digital technology and is different to that in the Digital Technologies strand of the Technologies Curriculum.
Despite the misconception that it simply involves the teaching of ICT techniques/skills, ICT capability does comprise of other key components. In this article, then, you will learn a number of ICT teaching methods for primary school teachers that will help you overcome a key concern of many of your colleagues in that of planning ICT activities that will help develop students' ICT capabilities.
They are quite innovative teaching methods for primary school teachers. However, they all work and not because I have tried them myself, but because research in the UK has proven these to be the best teaching methods for primary schools that want to effectively integrate digital technologies that includes ICT, and increase the attainment levels of ICT capability amongst the students and staff.
Read through these teaching methods for primary school and then I encourage you to practice these theories in your classroom throughout the week.
So what are teaching methods in primary schools that develop ICT capability when integrating digital technologies?
List of Teaching Strategies for Primary School
Here is my list of the best teaching methods in primary schools today.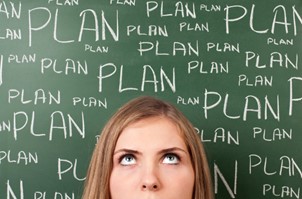 Planning
You probably already understand the importance of planning as a teacher, yet it is one aspect of your teaching that can be easily overlooked.
Doing this can lead to haphazard development of skills, and this, in turn, leads to behavioural issues in the classroom as a result of students being bored with the same activities.
You need to plan for the progression of ICT capability and this involves first understanding the role of ICT in the lesson. Decide first if you want to integrate ICT to support the subject learning, to develop ICT capability or both?
I would strongly encourage you to select the last option as it helps you to also meet the requirements of the curriculum.
Other teaching methods for primary school to do with planning would be considering:
Whether the students need to be monitored to identify opportune moments for teacher intervention?
Will the activity allow the students to use ICT as a tool?
Are you going to allow opportunities to assess their ICT capabilities?
And whether or not they work collaboratively or cooperatively?
Careful planning teaching methods for primary school like this will allow you to develop student ICT capability in a meaningful, subject-related context such as in literacy learning activities.
Other pedagogical strategies involved in planning is differentiated instruction and you find out more about it here.
Teaching strategies example: Planning ICT use in English/Literacy
Creating Texts (Year 3 – Australian English Learning Area)
As word processing is ideal for literacy learning as a result of its ability to allow students to construct and edit texts, you can plan an ICT activity where the students will use the software to plan, draft and publish an imaginative piece of text (ACELY1682).
Plan in advanced to have a pre-assessment conducted of their ICT capability ensuring that you understand what it is your looking for.
Note down the students ICT techniques that they use.
Create a list of ICT techniques to challenge them intellectually and to progress their capabilities.
Ensure that there are opportunities to assess these ICT techniques that you have challenged the students to use in their imaginative text creating.
Build on a student's home experiences of ICT
You will need to make their ICT work at school both interesting and structured in such a way as to engender understanding that may be difficult for them unaided.
Techniques of teaching that allows you to achieve this involve ensuring that you provide opportunities for students to learn both inside and outside of lesson time. Not all have great access to ICT at home, so take this into consideration.
Stimulate and Structure learning
I have already briefly mentioned how important it is to structure activities. So here is another teaching strategies example:
Set clear objectives and high expectations of all students;
Have an appreciation of the problems likely to be experienced by the students and planned techniques of teaching to overcome them;
To be successful, you need to work with the whole class or group beforehand to clarify their expectations;
Focus their attention on what they are going to do;
You will need to generate ideas about how they might go about it;
And demonstrate any new ICT techniques involved.
These are the best teaching methods for primary school as the study that I got this from pointed out that they were successful strategies that primary school teachers had used.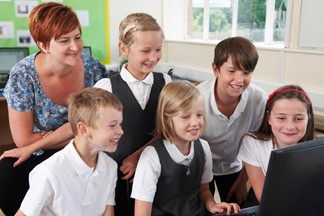 Monitor and Intervene
As far as pedagogical strategies go, monitoring and intervening are crucial when it comes to ICT activities for two reasons:
Firstly, you will probably identify this yourself, however, and that is when it comes to students working on ICT activities in subject learning, they can appear to be usefully occupied at the task when in fact they working very inefficiently and failing to exploit the full potential of ICT.
The second reason is that because of the richness of the ICT resource, students can divert from the intended tasks without it being too obvious from their behaviour.
So these teaching strategies in primary can serve you well in terms of classroom management. However, monitoring can also help you identify when the best times are for you to intervene.
During your planning, you will need to have a set of pre-planned questions ready to use at hand. Teacher intervention are effective teaching strategies for primary school teachers such as yourself, as it has been proven to promote higher order thinking skills and develop their technical skills and knowledge of ICT.
ICT capability, of course, is more than just ICT techniques so pay close attention to the other components as well.
Evaluate your Teaching and Learning with ICT
You will always need to consider whether each ICT-based activity is appropriate within the curriculum as a whole. It is vital that ICT tasks should never involve the repetition of ICT techniques as this could lead to behavioural issues.
Reflect on the effectiveness of the activity or unit in relation to the objectives for developing students' ICT capability and for other learning.
Conduct an overall evaluation of how the students progressed during the course of a year in relation to expectations.
Integrating digital technologies/ICT into the primary curriculum does not need to be an issue for you anymore as these techniques of teaching are effective teaching methods for primary school teachers as they are evidenced based and come from research derived from the most ICT capable classrooms today. They are innovative strategies for teachers using technology in the classroom and they will work for you too.