Recently, I sent out a survey to my subscribers asking them what they would like to know about using ICT in their classroom. Being able to enhance your classroom with hands on stuff to do with ICT was an important question to answer. Here is what I said....
As a teacher, your aim should be to ensure that students do understand the ICT potential of situations. They need to know not only of and how to use the ICT technique of evaluating websites and searching for information, but also they need to be aware of this fact and thus be able to decide when it is appropriate to use this technique for the desired ICT solution. The end result should be a student who can use this ICT technique throughout any context in the curriculum – an ICT capable student!
When primary students are learning with technology in the classroom, it would then be important to ensure that they are able to reach the stage where the technology that they are using becomes sufficiently transparent to the extent that they are almost unaware of its existence. They should become so focused on technology as a tool to achieve other learning outcomes. This, after all, is the ultimate aim of developing student ICT capability.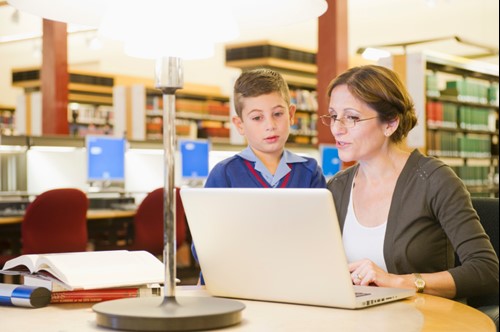 My top ten teaching strategies with technology tips!
Here are the top technology teaching strategies to help your students when learning with technology.
Tip 1
Ensure that the student is able to find, and overcome, difficulties in their ability to evaluate websites and search effectively on the Internet for information using search engine techniques.
Tip 2
Maintain an appropriate balance between the factors according the objectives of the activity.
Tip 3
Leave a learning gap to bridge between the student's abilities and the requirements of the problem situation. Reduce this gap by adding the affordances of the environment e.g. provide an information sheet to assist in the use of Internet, or providing a clear demonstration on a big screen of the actions to be followed, by asking a series of structured leading questions, or by organising a class discussion of results.
Tip 4
Manipulate the contexts and affordances in relation to the student's existing abilities to facilitate learning. A manageable gap between affordances and abilities in areas of techniques and processes is likely to enhance learning. This manipulation of affordances is central to your role as a teacher.
Tip 5
Question the whole class or group prior to the activity using ICT to clarify your expectations, focus students on what they are going to do and generate ideas on how they might go about it.
Tip 6
Help students to understand why it would be better for them to plan their search terms and questions on paper so that they would have a clear view of what they need to find the answers to.
Tip 7
Provide a workshop environment for extended tasks once students are familiar with the ICT technique to search for information on the web and evaluate websites for trustworthiness.
Tip 8
Build on student's knowledge of computers by making the activity interesting and structured in a way as to engender understanding that may be difficult for them to achieve unaided. When planning these activities, ensure that you appreciate the extent and the nature of student's computer work at home.
Tip 9
Information literacy is very important so begin your lesson on it by explaining to the students what it is, question their knowledge and then conclude by further questioning and a clear summary of what has been learned.
Tip 10
Group students in pairs for this activity. To do this, ensure to account for the following factors: differences in ICT capability, personalities, sex, and nature of task.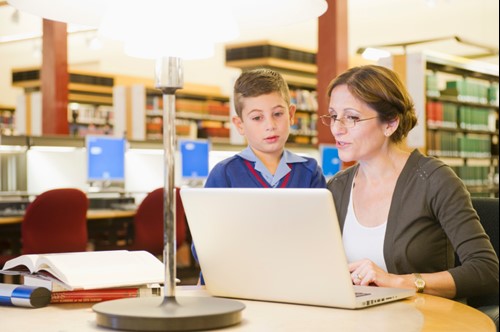 Tech Strategies for your Classroom
When you plan for your students to be learning with technology in the classroom you should always aim make the technology transparent in its use so that the students hardly notice they are using it whilst completing the learning activities that you have set for them.
This is what ICT capability is and it is best achieved using evidence based technology teaching strategies. Evidenced based teaching strategies because you want results for your students and that you know it works.
The following technology teaching strategies are what I have learned to be the best practice amongst the most technological literate schools today. They may appear to simple, but they form the foundation to any good technology integration in the classroom. By making sound instructional decisions like these you and being consistent in doing so, you will be able to boast to your colleagues about your success and then perhaps share your knowledge with them.
Here are 5 more technology teaching strategies that you will learn in this online workshop for teachers:
Focus on learning progression
I'd like to start this as it is important for the following teaching strategies using ICT. Learning progression in ICT capability demands that students develop greater autonomy and confidence in their selection and use of ICT tools and resources. What is required by students is an understanding of the ICT potential of situations.
Plan and seek to develop all components of ICT capability
ICT capability is NOT about just teaching just ICT techniques/skills. There are in fact other key components which together constitute ICT capability. Understanding how to achieve them within meaningful context-driven learning activities. These are effective ICT teaching methods in primary school today.
Plan the incorporation of ICT activities in Learning activities
If you are to achieve this, then you need to have a good understanding of ICT concepts and their relations to other areas of the curriculum. It involves you deciding on the role of ICT in the learning activity – whether you just want to use it to support the context learning, to develop ICT capability or both? This decision underpins how well you integrate technology in the classroom.
Build on a child's use of ICT at home
As we all continue exploit the use of technology in our lives, children particularly are becoming more confident in their use. It is no wonder they are known as 'digital natives'. You can no longer assume that the ICT activities you bring to them will enable a learning fit for the 21st century digital world. Ensure that activities are meaningful, interesting and most importantly, structured in such a way as to engender understanding that may be difficult for them to achieve unaided.
Stimulate and Structure ICT Learning
Continuing on from what I mentioned earlier about structuring learning, you must have clear objectives and have high expectations particularly from these 'digital natives'. The most successful teachers clarified their expectations, focused students' attention on what they were going to do, demonstrated new ICT techniques and generated ideas on how they might go about it.
Learn how to employ these evidence based technology teaching strategies when you join our online workshop classes today.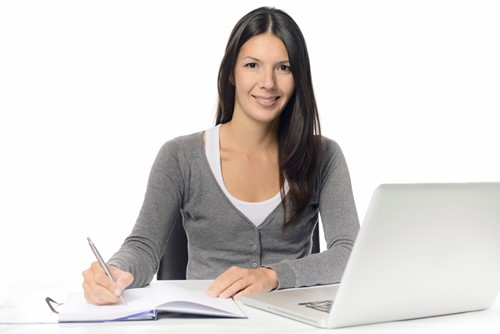 NESA and TQI Registered
Online Professional Development for Teachers using technology in the classroom
Learning with technology in the Early Childhood and Primary Classroom is a significant part of a child's education in the 21st century. As more and more young children are exposed to digital technologies or ICT at an earlier age than the previous generations, teachers need to apply and embed teaching strategies with technology that will inevitably rub out the human tendency to take technology for granted.
Meaningful learning with technology to us is about building the foundations of ICT capability development that will continue and ensure progression in learning throughout their school career.
We ensure that young children have the opportunity to build on their knowledge and skills of technology in their learning environments through the effective technology teaching strategies that Early Childhood and Primary teachers gain from our learning with technology professional development courses for teachers online.
Research has indicated that schools must change from a technology-as-teacher partnership to a technology-as-partner in the learning process. This involves technologies becoming intellectual partners in learning.
This is why the development of student ICT capability focuses on this type of learning with technology to occur. ICT capability can only be achieved when teachers integrate technology in the classroom that does challenge students intellectually and through our online workshops for teachers, we place considerable emphasis on the use of this technology in the classroom.
Learning with Technology Online PD courses for Teachers
Learning with technology in the classroom is about developing student ICT capability. It is about learning with technology to support meaningful and subject-related learning activities and enhancing learning. Learning with technology is about becoming proficient users of Information and Communication Technology (ICT) in society.
Join our learning with technology in the classroom PD participants today and subscribe for just $10 for the first month and $25 afterward.