By Michael Hilkemeijer
Creative development is in its own area of learning within the Early Years Learning Framework and in this article, I will address intentional teaching strategies in early childhood education learning activities that you can use to help promote learning when integrating ICT in preschool or ICT in kindergarten if you teach in Queensland.
I will take you step by step through the ICT teaching strategies that you can apply as you make sound instructional decisions that will promote learning in a creative technology-rich learning environment.
*****Note ***** This is an excerpt from my online pd for early childhood teachers on integrating ICT in preschool, kindergarten and early primary.
When you intentionally teach with ICT in early childhood education you can enhance dispositions such as creativity while at the same time developing dispositions in ICT capability.
In this example of Information and Communication Technology in preschool activities you will learn how to use technology in preschool classrooms by taking you beyond just the teaching of ICT skills and techniques to develop and support ICT capability in early childhood learning activities.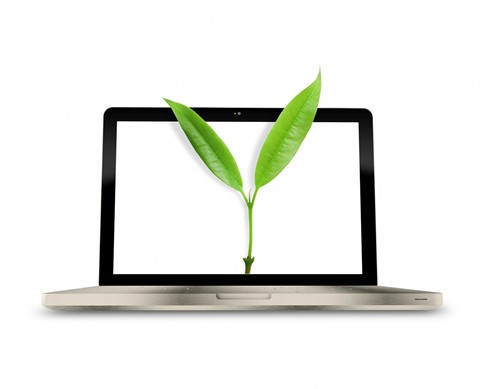 Early Learning Activity
Art programs allow children to do things they would not be able to do outside of the software. In this activity, you will need to model the use of an art program to children.
You will learn how to seek and plan to develop all components of ICT capability beyond just the teaching of ICT skills and techniques to explore new information and represent their ideas.
In this example of using ICT in early childhood education we will focus on the use of graphics programs such as drawing and painting programs.
Model the use of ICT techniques in front of children as highlighted in my online PD for early childhood teachers. Then provide them with a meaningful activity embedded in purposeful related contexts. For example, they can do a drawing for a picture/story book they might be creating.
As an extension to this activity, you could allow children to photos of their play outside and then have them use those same ICT techniques to colour and write on images helping them to plan and evaluate their use of ICT in preschool activities.
Early Years Learning Goals
This activity is based on the breadth and depth of the EYLF principles and early learning goals.
The early years learning objectives of this particular activity will combine that of EYLF learning outcome 4 and EYLF learning outcome 5.
The key learning outcomes will address:
Creative Development - EYLF Learning Outcome 4:
Explore ideas and theories using imagination, creativity and play;
Use ICT to investigate and problem solve;
Experiment with different technologies.
You would promote this by:
introduce appropriate tools, technologies and media and provide the skills, knowledge and techniques to enhance children's learning;
develop their own confidence with technologies available to children in the setting.
Use of ICT in Preschool - EYLF learning outcome 5
Use ICT as tools for designing, drawing, editing, reflecting and composing;
Use ICT to access images and information, explore diverse perspectives and make sense of their world
You will promote this by:
Teaching ICT skills and techniques in the context of developing ICT capability within this activity.
What do you need to know about Drawing and Painting programs?
It is important that you are competent and confident in the use of early childhood and primary graphics software in order to facilitate children's learning. You will need a working knowledge of the software to plan, support and assess appropriate activities.
You will also need to have strategies to support the children in their discovery of how the software works, as well as to assist them with problem-solving.
Teaching with and about any graphics software will involve you:
Preparing resources: For example, a prepared graphics document that you used to demonstrate the ICT techniques;
Selecting appropriate activities: For example, finding opportunities to exploit ICT in preschool activities that draw on the early learning goals;
Making explicit links between knowledge, skills and understanding: Graphics software has applications across the range of both the EYLF curriculum and primary curriculum, and therefore may provide opportunities to make explicit links in knowledge, skills and understanding.
Supporting Child ICT Capability
As ICT is becoming more embedded and ubiquitous in the environment around children you can support the development of ICT capability particular in creativity lessons in early learning activities.
Understanding that ICT capability is constituted of 5 key components is crucial in ensuring that they become creative users of ICT in preschool, kindergarten or in their early primary classroom.
Your aim is to make sure that you go beyond just teaching ICT skills and techniques by applying these following strategies so that children not only know how to use an ICT technique, but 'know that they know' any ICT technique and am able to make the decision as to whether the ICT technique is suitable for the solution to the problem being addressed.
Here is some of the ICT teaching strategies discussed in my online pd for early childhood teachers:
Routines – if children need help and do not meet these important ICT techniques sufficiently frequently, focused practice tasks may be given.
ICT techniques – give the ICT technique a name and this should be seen not as something extra to learn but as a means of communicating and thinking about the action and its effect.
Processes – discuss what the children are doing at the process level rather than identifying the next ICT technique. You can draw on relevant images and analogies where it is helpful in order that children gain a feeling for the whole process.
Higher Order skills – manage the planning, monitoring and evaluation of children's work, but involve children in the process through whole class discussion.
Concepts  - challenge naïve ideas about handling ICT tools and techniques.
Resources Needed
Graphics software such as Paint 3D with Windows or even using the drawing tools in MS Word;
Images either photographs that you have taken or other images taken from the Internet;
Computer;
Digital camera.
Levels of Differentiation
Graphics software –
To be able to complete program without support;
To ask for specific software title;
To be able to complete program unaided;
To load own disc and print out if appropriate.
Computers –
To have opportunity to access computer via touch-screen, mouse, IWB;
To name peripherals – mouse, monitor, keyboard, printer, webcam, scanner, cursor;
To use touch screen to select icons etc;
To use mouse to move cursor – select icons (click, click and drag) (click, drag, drop).