As society keeps rolling out technological developments there is no shortage of enthusiasm for the use of technology in childcare and education. There is, however, a lack of shared vision towards its purpose in schools and centres according to recent studies (Dennis as cited in Price, 2009). Effective technology pedagogical practices in childcare and education cannot begin to build on a child's technology home experiences unless the perceptions of ICT use where you work are similar or the same everyone there that you work with.
Sharing perspectives in ICT use is not just an issue that occurs in childcare and education, it is something that all teachers across all phases of schooling must embrace. However, technology pedagogical practices in childcare, and education must begin and set the foundations for all to follow. 
You will find key pedagogical practices in childcare like this within our online workshops for ECE teachers.
Just as there are bridges between primary and secondary education to close, so too are there gaps between perspectives from childcare and primary education. Learning progression and continuity in a child's technology literacy must be accomplished in all phases. The transition between childcare and primary education must be as seamless as possible. It must be managed so as to ensure that technology literacy or ICT capability is achieved rather than imposing barriers to progress.
Reflective Question:
Consider young children making the transition from childcare and education to primary schooling. What technology experiences have they had by the end of their time in your care? What technology/ICT experiences have they had by the end of their time with you? What expectations do they have of primary education?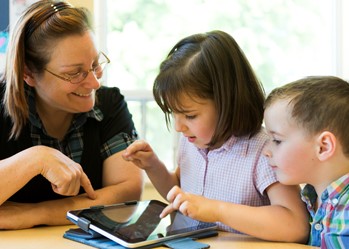 Childcare practices can set a lasting influence on young children so it is important that no matter if your values are not consistent with others, that you don't transfer these onto the children.
So how do you know what each person believes and is committed to? Below are some technology pedagogical practices that will help you determine if there is a shared vision for technology use.
You just need to remember that you don't have to know everything about technology use in childcare and education. What matters is knowing why you are using technology as it is critical to its effective application today. 
These pedagogical practices in childcare were adapted from Price (2009).
Ask the following questions to understand each practitioner's ICT capability:
What do I understand ICT to be?
What ICT do children encounter in their daily lives?
What can children learn through the use of ICT?
What ICT resources do we have in the setting?
Am I competent in using each of these?
How and where can I develop my own capabilities in ICT?
What resources are available to me to develop my own ICT capability?
Note: A teacher's ICT capability is similar to that of a child's where it is not just about learning ICT techniques but developing an understanding and judgement about the appropriate uses of these ICT techniques to create an ICT solution to a problem situation. Teachers too need to know the ICT potential of things.
Ask the following questions to determine the beliefs of the people who you work with in terms of technology use:
What do you believe ICT is (and isn't)?
What do you believe about the role and value of ICT in society?
What do you believe about the role and value of ICT in your personal life?
What do you believe about the role and value of ICT for young children and technology?
What do you believe about the role and value of ICT in your teaching practice?
The above questions are not my own, yet I believe that they hold a key role in pedagogical practices in childcare that relate to technology use. If values are not consistent or even non-existent, these questions will help you determine why.
Technology pedagogical practices in childcare and education are the key to building the foundations of a young child's ICT capability through early childhood education and care learning activities. As an early childhood teacher, your beliefs and values of technology or ICT, to be more exact, place a bearing on the teaching strategies used. The above questions should be used at the beginning of your centre's or school's journey in ICT capability.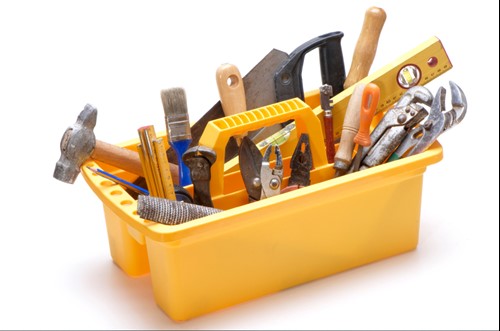 Preparing Childcare workers for Digital Education
Teaching with technology requires pedagogical practices in childcare that meets the skills and knowledge of digital age Teachers (ISTE). When evaluating teachers, the childcare practices must take into consideration the five standards that ISTE has provided, and that includes:
Facilitate and inspire learning and creativity
Design and develop digital learning experiences and assessments
Model digital age work and learning
Promote and model digital age citizenship and responsibility
Engage in professional growth and leadership
Each of these goes into more detail in online PD for early childhood teachers.
TPACK in Early Childhood Education and Care
TPACK also has a role in pedagogical practices in early childhood education as it identifies the nature of knowledge early childhood teachers need for technology integration in their teaching. It is important for you to understand it as a tool for teacher preparation and digital literacy as it attempts to address the complex, multifaceted, and situated knowledge of teacher knowledge. Remember that it combines content knowledge, pedagogy in childcare knowledge for example as well as the nature of technological knowledge.
Technology must always be integrated well to help children learn.
There are 4 TPACK strategies (Donohue and Schomburg in Donohue, 2015, p43) for effective early childhood teacher ICT capability:
Balance technology, pedagogy and content knowledge: Future teachers need to consider how technology tools, teaching methods and content areas fit together to reach the teacher's goals for the children and for individual children.
Consider the environment that teachers work in:  future teachers need to learn basic principles of technology use and integration that can be applied to whatever classroom environment they end up in, from state-of-art to just getting started.
Build classroom experiences into the program from the beginning: Future teachers benefit from early exposure to real classrooms, teachers, and, children, and the opportunity to observe strategies for technology use and integration.
Choose the best technology tools for the job: when future teachers have a chance to integrate technology into their classroom they need to be able to select, use, integrate, and evaluate which technology tools are the most effective and appropriate for the individual child, the content area and the classroom context.
Technology pedagogical practices in childcare such as this are essential if you are to build on a child's technology literacy in the learning environment where you work.
Join our online PD for Early Childhood Educators today. Visit here to learn more now.