The integration of technology in any classroom today is about the teacher imagining the potential for learning with the available technology – the here and now of the technology in the classroom.
When it comes to integrating technology in the preschool classroom, it is no different.
True technology integration the preschool learning environment is planning to ensure that technology or Information and Communication Technology is viewed as a tool to support and enhance teaching and learning and not simply as a skill to be learned.
Join our PD for early childhood teachers now! 
View our range of online Professional Development Courses for Teachers in Early Childhood and Primary Education.
Digital Cameras
You can support children in developing their own use of a digital camera along with encouraging them to reflect on the photographs they have taken. They can the digital camera to look closely at natural objects and use digital photos as a stimulus for art and creative work.
Art Software
Begin by modelling the use of the software yourself. Examples of this include MS Paint or other drawing and painting programs. If you are short of ideas, you can take a photo with a digital camera and then open it in a paint program. Follow on from this by painting over the top of it.
What about clown faces? Find a photo on Google and then paint over the top of this.
Programmable toys
Have you thought about taping chalk to the back of a bee bot and programming it to draw on large sheets of black paper. You can also use bee bots to spell out words or count numbers on a path. Children can use it to play out stories they have heard or read themselves.
Webcams
The availability of this digital technology in early childhood education makes it a good option for children to record the process of an activity as they progress through it, documenting their own learning.
What kind of reaction do you think you will get from the children when they see themselves on camera as a result of leaving the webcam on during the day. This could lead to sharing a story, singing, and seeing themselves reading a story.
Make the most of the available technology in the preschool classroom as the opportunities are endless. If you can't afford new ones, don't be afraid to ask for donations from the community. You may be surprised how much-unused technology is out there. Remember, if a young child knows how to use real technology, don't encourage use of toy technology.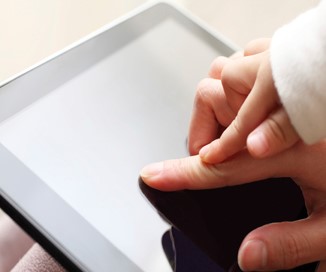 Free Online Professional Development Courses for Teachers
'How to Integrate Technology in the Preschool Classroom Today'
The top questions that you will find the answers to include:
Why does ICT matter in Early Childhood Education?
Why is planning important in Early Childhood Education?
Meaningful technology in Early Childhood Education.
Do you need access to the latest and greatest technology in Early Childhood Education and Care?
How much technology do you need?
Can your ECE centre start this process?
This is a free course and if you have some questions that you would like me to answer for you about this, please let me know or join our online professional development courses for teachers today.