There is a plethora of technology in early years education which early years practitioners can use. Yet, no matter how motivating it can be, teachers can often underestimate children's confidence and experience with ICT in the youngest children.
The use of technology in early childhood education can cover many grounds in the learning environment. It will be important for you to ensure that the focus is on the child's learning experience, not the early childhood education technology so that your guidance will never be out of date as learning can be applied to any situation or ICT tool and resources.
It will be your knowledge that will be crucial to the imaginative application of the curriculum to the learning situation.
Therefore, if you plan for integration you will be able to ensure that technology use in early childhood is viewed as an ICT tool to support and enhance teaching and learning, and not just to teach ICT skills instead of ICT capabilities.
The following will provide you with examples of technology use and will outline some of the benefits of technology in early childhood education.
Technology in ECE Trends Today
Technology in ECE has a lot to do with how you planned the integration of technology in the curriculum. It is essential that any use of technology in early childhood education is well thought out with your colleagues and that they align with the EYLF goals.
Technology Trends for Literacy and Language Development in Early Childhood
Child development is an example of smart goal for early childhood teachers these days and there is nothing as important in early learning as the learning of literacy and language.
Computers, of course, offer a great 'print rich' learning environment for children, however, there are other ICT tools for teachers as well.
They also provide a powerful focus in role play activities. Using the computer in these situations can engage children in the collection or receiving of information.
Word Processors have the biggest impact on classroom learning in this area as word processing is closely associated with literacy and language work at all levels, and as a consequence has a contribution to make across the early years curriculum.
Talking books combine speech and words, and these can reinforce the link between written and spoken text. Although they are designed to encourage reading they should be approached with a certain bit of caution.
Other ICT tools, real or pretend, can have a major impact on a child's imaginative role playing experiences in preschool or kindergarten.
Multimedia programs can also play a role as an ICT tool for teachers. Software such as 2Create a Story takes a fresh and innovative approach to early writing, bringing the multimedia possibilities of new technology to children's story making.
Word banks and grids can also aid in literacy and language development in early childhood as many early childhood teachers are find out. In fact, its success is based on the continuous feedback teachers are providing its makers and which is improving its performance.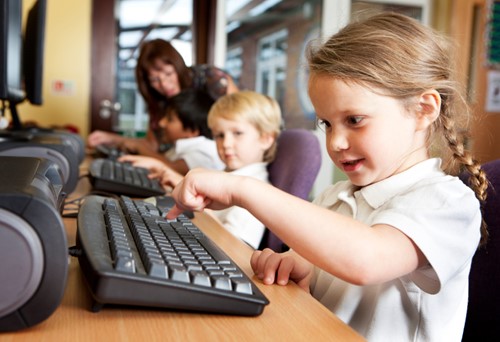 Technology trends for Creativity
Creative development is in its own area of learning in the Early Years Learning Framework and like in its counterpart in the UK (EYFS), it is employed to capture children's development in:
Responding to experiences, expressing and communicating ideas
Exploring media and materials
Creating music and dance
Developing imagination.
Despite this, it is difficult to define as in this stage of learning it is often linked to painting and drawing. In fact, if you Google creativity in early years you will find references to art.
So here are some ways in which early childhood teachers and children can be creative with technology in early childhood.
Technology for Teachers
Documenting is very important in early childhood education as it can make learning visible and ensure that you engage children in the learning process.
In early childhood technology for teachers which enables documentation include:
A full range of digital cameras including webcams, wireless cameras, digital still cameras, smart phone cameras and tablet computer cameras.
Interactive whiteboards to quickly display children's experiences.
Audio recorders,
Computer software such as MS PowerPoint to share learning journeys
Digital projectors.
Software programs to make books
Talking cards and photo albums to quickly capture children's comments on their learning.
ICT tools for Children
Children will need time, freedom, support, choices and inspiration to develop their creativity with technology in early childhood.
The following you can adapt for your own context:
Digital cameras – can be used to take photos of their creative play and to exchange ideas. By supporting them in their use you will also be able to encourage them to reflect on the photos they have taken.
Video cameras – show them how to use it in a creative way such as for a movie making activity.
Webcams – encourage them to record the process of an activity as they progress.
Art software – this you can model for them by doing something like making a repeat pattern and printing it out.
Programmable toys – there is so much value in bee bots and others like Pixie. Create a path on the ground and ask children to program the toy to follow it.
Smartboards – use these in conjunction with good quality art software and as the children make marks, show them what the range of ICT tools can do. Model using these tools and then stand back and watch the children do with them.
Other Preschool technology trending in Early Childhood Education:
Interactive websites: examples include Starfall, ABC Ya, Cookie and Fuel the Brain.
DAP Apps: tablet computers like iPads and even those with Android technologies come with a range of educational and enhancing apps. You can find a list of the best apps for preschool and kindergarten here.
Educational video sites like BrainPop Jr. and Discovery Education.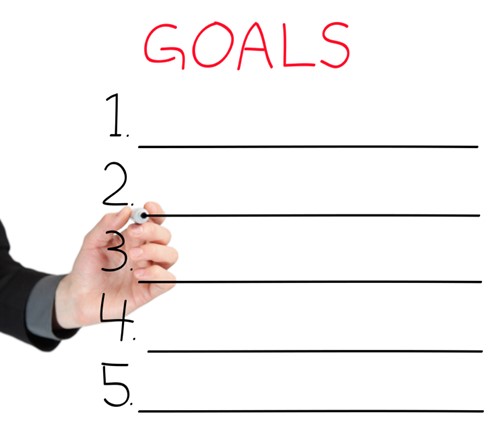 Smart Goals for Early Childhood Teachers in Technology Integration
There are many benefits of technology in early childhood education, however, none more so than the ability of early childhood teachers to develop ICT capability and ICT literacy in their teaching and learning environments.
Recent research into the use of technology in early childhood or more specifically, ICT in ECE, has highlighted a strategy that sets up examples of smart goals for early childhood teachers in relation to developing ICT capability.
This study arose from what literature has stated about the need for children to technology literacy as a consequence of the increasing presence of technology in their lives and the way in which ICT is being 'taken for granted'.
It was supported by other literature on ICT capability (Kennewell et al., 2000) which believed there is a real danger of ICT becoming like television and not being recognised as a serious medium for learning and more of one for fun.
One of the steps outlined which discussed how to integrate technology in the classroom was to set up your goals and objectives.
These smart goals for early childhood teachers stated that:
When you are planning the transition, it should have a clear orientation and an obvious conception about why you want to do it and how.
In relation to the transition, be clear about what your goals and objectives are and what you would consider a successful course of the process.
The integration of technology in early childhood education is an enormous investment, burden and personal involvement and therefore, smart goals, strategy and vision will play an important part.
It is important you do not look for the best strategy as there are many possible plans and many productive ways. Just choose the one which respects your tradition and your capacity.
Follow these guidelines:
Keep your goals and strategy simple - you will have to explain it to different people with different ICT competency level, you will have to win their attention and support.
Keep your goals and strategy flexible - the more you will learn and develop
your insight, the better you will understand the potential of ICT for education, the better you will be able to formulate the goals and means to achieve them.
When setting your goals, think about the areas of learning, play and development, which you consider cardinal for early childhood education and how to support their development with ICT59.
It is also important to clarify what is beyond your goals and why. Learning to operate computer and other ICT would be inappropriate goal. Certainly, children will develop such skills and knowledge, however, in the process of achieving other goals. At this age, it is no surprise that children will master ICT through using it for other purposes. Learning about ICT will come as one of the learning goals at some later stages.
Undoubtedly, it is not appropriate to reward children with the access to ICT after they successfully completed some other tasks or if they behaved properly. On the contrary, we should look for strategies how to (a) implement ICT into many current activities so that we could achieve the goals in a more efficient, authentic and inspiring way and (b) specify new goals – previously unfeasible – which will create new opportunities to support children in their need to express themselves, communicate and collaborate in solving problems, etc.
(UNESCO, 2010)
Preschool teacher objectives such as these can also be adhered to by kindergarten teachers and other early years teachers in lower primary teaching.
They are also ideal for ECE principals who wish to boost and improve the process which may already be occurring. Such advice will help you continue on this journey.
Today there is so much emphasis on the role and quality of education in preschool especially that of the integration of technology in early childhood education, that we simply cannot ignore the fact that more and more children encounter a computer even before they start preschool. Meaning that they are already exposed to the positive and negative effects of it.
ECE should not ignore this phenomenon. These smart goals by UNESCO (2010) are helpful in that they will enable you to monitor and assess the success of the integration.
It is very likely that ICT will continue to be a significant presence in children's learning environments throughout their schooling and into their adult lives. For this reason, the value of these goals present a smart way forward for preschool teachers as indeed kindergarten and any other early childhood teacher too.
The technology for early childhood education which you choose will depend on your learning goals which you planned earlier. Be sure that you understand why planning matters when it comes to the use of technology in early childhood education.