Course Developer & Facilitator
Early childhood educators along with parents and young children all live in an ICT-integrated society. Children today are already affected by the presence of ICT in their lives both in their play and their learning. However, due to their familiarity of ICT in their lives there are already comparisons being made between ICT and television in relation to there being a danger of it ceasing to become a serious medium for learning and instead seen as a medium for fun (Robertson, 1998 as cited in Kennewell et al. 2000).
To put it simply….exposure to ICT is not sufficient to ensure that learning occurs in either a curriculum subject or in ICT. It will not develop their ICT capability.
Although these new ICT tools may hold great promise for teaching and learning when they are used intentionally, appropriately and effectively early childhood educators must be conscious of the kinds of learning interactions they would like to occur in the context of ICT and adopt ICT pedagogical strategies to support these.
As active participants in an ICT-integrated world, you need in-depth and ongoing support in order to make informed decisions about ICT and its effective use in learning environments for children. The expertise you will gain in the selection, use, integration and evaluation of ICT as tools in early childhood settings is at the heart of what it means to be a 21st century educator.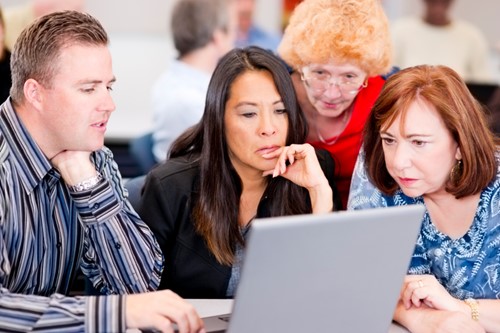 Technology in early childhood education matters because:
Children's early childhood education should reflect and connect to their real-world experiences. ICT already effects the people and the environment that surround young children;
ICT provides many new opportunities to enhance different aspects of early childhood education practices such as learning and play experiences;
The development of ICT capability through the integration of digital technologies in the Australian Curriculum – Foundation to Year 2 particularly – builds on the outcomes highlighted for children in the Early Years Learning Framework (EYLF). Throughout primary education it is expected that children will progress in their capabilities in ICT based on the objectives of the ICT Capability Learning Continuum.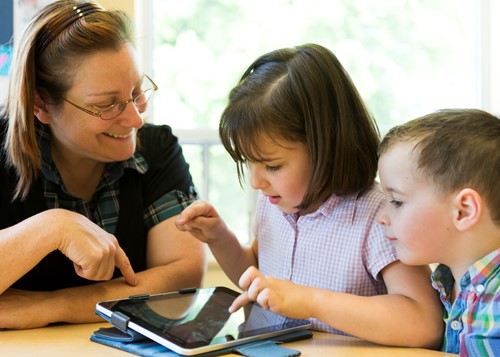 Teacher Challenges
There will be numerous challenges that you will face when integrating ICT into the early childhood learning environment. However, it will be your attitude and patience which will be the key indicator of success. ICT-related issues that you will have to address include:
Teacher ICT capabilities;
Availability of ICT in the classroom;
ICT support provided such as maintenance and training;
The cohort of children and their access and prior experiences with ICT and;
Wider influences such as government funding.
Teacher capabilities in ICT is an advantage but not necessarily pivotal to success. What matters is that you have reasonably good ICT capabilities, a positive attitude, and have planned really thoughtfully and creatively to deliver a great lesson with rich teaching and learning experiences in the early childhood education classroom. It is not possible to ever be fully ICT capable with the rapid increase of developments in society, but if you look at this with a positive attitude towards learning alongside children you will be able to model the attributes of a lifelong learner!
An Integrated Approach to Integrating Technologies in Early Childhood Education 
Teaching an integrated curriculum is nothing new to you as an early childhood educator, but if you are to integrate ICT effectively into the curriculum then you will need a good understanding of ICT concepts and their relation to other areas of the curriculum. 
In our online professional development course we have have highlighted the value of planning to assist you in setting clear objectives. Planning should assist you in having a clear vision of the use of ICT in the early childhood curriculum.
The power of ICT in the Early Years Learning Framework for early childhood educators is that there is now available limitless ICT resources and tools for children that will allow them to investigate topics across the curriculum and create new products in exciting ways and sharing them with others.
Completing this course will contribute to 5 hours of PD addressing 2.6.2, 4.5.2 and 5.1.2 of APST towards maintaining Proficient teacher accreditation in NSW, Vic, Qld and ACT.
Course Cost $95