There are many ICT tools in early childhood that can be implemented successfully in a learning environment. Learning environments in early childhood can now be indoor and outdoor, so these tools can have quite an extensive range. The use of ICT tools in education can benefit young children in many ways.
However, it is important to remember that there are many meaningful ICT resources out there.
With ICT being developed at such a fast rate these days it is imperative that you choose the right tools for the job at hand. That is, that each one is developmentally appropriate.
So what does a developmentally appropriate digital classroom look like?
Developmentally appropriate classrooms are intentional and well-planned learning environments where technology is integrated into child-initiated play. Despite concerns that ICT may displace other activities or opportunities, it should never achieve this and it is your responsibility to ensure that it doesn't. A balance is required as Simon and Nemeth (2012, p. 32) point out below.
Appropriate Practices:
Be intentional with your technology practices.
Infuse technology and digital devices into many interest areas in the classroom and offer them as choices with clear objectives.
Use digital tools as options when they make experiences more meaningful or efficient or add value to learning.
Use software or apps that help meet curriculum learning objectives, meet program and state standards, and lead to deeper learning experiences.
Select an array of devices, software, and apps that encourage creativity and offer multiple divergent learning paths.
Within developmental abilities, balance teacher-facilitated technology activities with child-initiated technology activities.
Balance within developmentally abilities child-initiated activities with those that involve small and large groups and collaborative.
Extend the learning children initiate during choice time by offering the technology as an option to enhance their experiences.
Develop systems in your classroom to track children's use of technology to ensure they are spending appropriate amounts of time engaging in a range of choices.
Develop systems to assess children's learning when they engage with technology. Are they meeting appropriate and expected outcomes?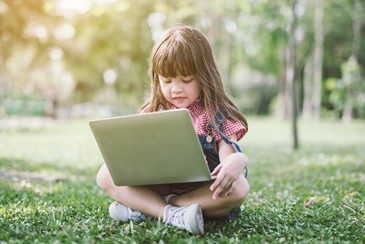 Creativity with ICT
Creativity in early childhood education has its own little cool area for several reasons. These are:
Creativity is about discovering new or making new connections.
It is about critical thinking.
We need to provide ICT in ways to support our pedagogy and improve our understanding of the nature of young children's developing creativity.
The only way to achieve this……is with open-ended, content-free, and meaningful ICT experiences with heaps of opportunities to explore and interact with others.
Other than that, we as teachers need to model using ICT creatively to cultivate an environment where creativity is empowered by vital 21st century skills.
ICT Tools for Creativity
Creative thinking is a very important part of a young child's life. Children can use ICT as a creative medium beyond just using the obvious painting and drawing programs.
To help children develop their creativity, you should encourage them to:
Look playfully for alternative ways of doing things.
See there is always a choice.
Make connections between things.
Make unusual comparisons.
See things from the points of others.
(Siraj-Blatchford & Siraj-Blatchford, 2006, p. 36)
It is important that you are proactive in your interactions with young children by asking them "what if…?" questions. However, you are here to learn about these educational tools for early childhood education, so I have provided you with a list and some teacher-tested ideas that I have found. So what are ICT tools used in classroom teaching in preschool, kindergarten, or early year primary education?
The ICT tools that follow enable you to develop ICT capability as they are content-free and generic. The use of ICT in preschool can build on a child's home experiences of ICT by preschool teachers making instructional decisions that promote the development of ICT capability in preschool.
Creative ICT work for Early Childhood Teachers
Modelling your own creativity with ICT in front of children is important as it not only demonstrates to them what do with ICT but significantly helps them to copy your higher order thinking skills. This, of course, forms the foundation for their own ICT capability.
As an expert in observation, it is vital that you document children's learning with ICT using your observation templates to record the ongoing achievements in the early childhood learning environment. These records are the basis for planned work.
The sharing and documenting of children's learning with parents and other teacher has many benefits that include:
Making learning visible for everyone;
Encouragement of shared meanings and experiences and;
Building on children's sense of identity and their relationships.
Many ICT tools that you can use to model use is the same as what children use to. To see a list of this, keep reading to learn what they are.
Supporting Child Learning and Development with ICT
For children to develop creativity with ICT they need the following:
Time to be creative, to express themselves and to develop their creative skills.
Freedom to be creative when they want to be.
Support in developing their creativity and skills.
Choices of a range of creative media.
Inspiration, a starting point to get them going.
(Price, 2009, p. 43)
Programmable Toys
By programming a toy to behave a certain way, children are able to view various problems from a toy's perspective. However, a key benefit of using technology such as this is that it has functional transparency and this supports children to quickly learn how to program them.
Examples include Beebots, Roamer and Pixies.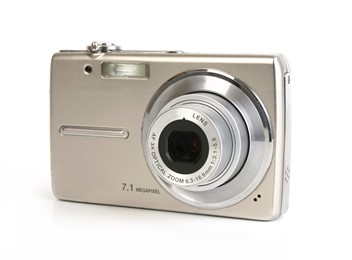 Digital Images collected by Digital Cameras
Digital cameras can provide more focus on activities as children can take pictures of themselves and their environments. This can encourage them to take more photos of things. You may also find that each time they do take a photo of something, that they can actually provide an explanation of why they were choosing to take a particular shot. In these situations, the camera helps to clarify and consolidate the children's learning.
Are there ICT tools for sharing digital photos?
Sharing digital images is a great way to communicate to everyone what is happening in the early childhood learning environment.
Good examples of such tools include Blurb, Snapfish, Walgreens, and Shutterfly. It is always best to see which one is right for you.
PowerPoint
Continuing on with the theme of the digital image this program and others similar to it can provide children with a multimedia experience they will enjoy and be able to develop their creativity skills. These programs have colour, movement, and sound so it is no surprise that it is quite appealing.
It is just as appealing though for children with profound and multiple learning difficulties. PowerPoint can make learning meaningful and relevant. With the use of transition effects, it can reveal a favourite character with a single touch by using it with the Interactive Whiteboard.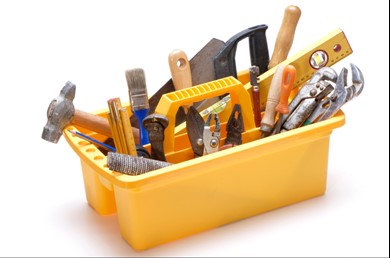 Interactive Whiteboards/Smartboards
These are especially appropriate for young children because they operate through finger touch. Children can make drawings, rub them out and move objects together as I mentioned earlier, resize them. It is a large screen that allows for greater collaboration. For this reason, it is important that you become familiar with all its tools.
IWBs have great potential for adults working with groups on focused tasks or in exploring adventure games and simulations. Open-ended questioning is found to be most effective in soliciting responses from children that stimulate higher order thinking in both preschool and Early Stage 1 and Stage 1 teachers in primary education.
There are key issues in its use that relate to the installation of IWBs. It is important that they are installed at the developmentally appropriate height for children to operate them independently. That is at a level that can be touched and seen easily.
There are also safety concerns to do with data projectors in use with IWBs. Remember these simple guidelines:
Make clear to all users that no one should stare directly into the beam of the projector.
When entering the beam, users should not look towards the audience for more than a few seconds.
Encourage users to keep their backs to the projectors beam.
Children should be supervised at all times when a projector is being used.
(Siraj-Blatchford & Siraj-Blatchford, 2006)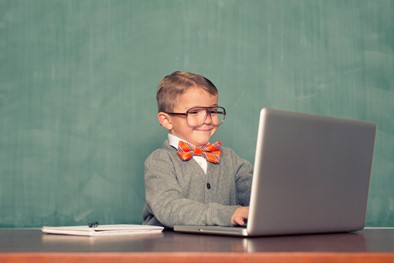 Art Software
I already mentioned the potential with the use of IWBs. These programs allow children to do things they would not be able to do outside of the software. With the tools they provide they deliver 'clean' art that children can instantly rub out, undo or start all over again! Additionally, they can mix media combining both digital and traditional media. Importantly, they provide equal opportunities for all children being particularly useful for children with individual needs or who lack confidence in their own mark making.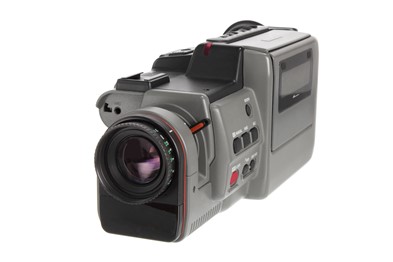 Video Cameras
Your children will enjoy exploring their own playful uses of the video camera so it is important to give them time to achieve this. Try not to structure their uses too soon or too often.
Learning with ICT in preschool can be the foundation for further development of capabilities in ICT throughout school. I encourage you to integrate ICT in early childhood using these ICT tools for teaching meaningful context-driven activities such as literacy, numeracy, and language. Download this ebook now to learn more about learning with ICT tools in early childhood education and care today.
The Role of ICT in ECE
How you can integrate ICT in preschool can be achieved in many ways and each helps to build responsive relationships in early childhood education. Furthermore, every time you plan for the integration of ICT in preschool you actively help to develop ICT capability provided that you employ the right teaching strategies and embed effective methods of observation and assessment appropriate for ICT capability monitoring.
The roles that you will see below come from a study by the New Zealand government (Bolstad, 2004) and highlight the use of ICT in preschool in a very positive manner. They suggest ideas for how you can plan to optimise ICT in preschool learning activities.
Roles of ICT in Preschool
Examples of how to use ICT in Preschool
Children using ICT in their play or learning (alone, with peers, or with adults).
Children using computers to play games, listen to stories, or draw pictures.
Children using ICT equipment in games or role-play activities.
Children and practitioners using ICT together to scaffold children's learning.
Using the Internet to locate information or resources, sparked by children's interest in a particular topic or idea.
Children and practitioners using ICT together to document and reflect on children's learning, or to share children's learning with parents, or other practitioners.
Taking digital photos, videos, or audio recordings of activities in the early childhood education setting and reviewing these together, or sharing them with parents.
Practitioners and children using ICT to build portfolios of children's work, to use for evaluating progress in children's learning and development.
Practitioners using ICT for planning, administration, and information management.
Teachers developing individual learning plans for children, or using computer-based templates to plan or document children's learning (e.g. using learning stories templates, or inserting relevant concepts from Te Whāriki into children's learning records).
Creating databases to keep track of important information about children and their families.
Teachers or teachers-in-training learning to use ICT, or learning through ICT.
Teachers-in-training learning to use ICT in their initial teacher education courses.
Distance-learning teachers-in-training using ICT to learn to become early childhood teachers.
Teachers-in-training learning to use technology with children in their practicum placements.
Teachers using ICT to document and reflect on their practice, or using ICT as part of a professional development programme.
Children and practitioners using ICT to communicate or exchange ideas or information with other practitioners, parents, or researchers.
Using videoconferencing, online discussion communities, or email, to communicate with other practitioners, parents, or researchers, or to share news and information about what's happening in the early childhood education centre.
Children and practitioners using telephones, email, or fax to keep in touch with parents who are not able to come to the early childhood education centre (e.g. parents who are at work during the day).
Using telephones, email, or fax to keep in touch with children and their families in distant or rural communities (e.g. Correspondence School early childhood education programme).
(Bolstad, 2004 for the NZ Gov't)
Developing ICT Capability in ECE
By using developmentally appropriate ICT tools in early childhood learning activities it is possible to develop ICT capability and technological literacy. This is a key role of using ICT tools in education not just in early childhood but in Primary education as well.
Developmentally appropriate ICT tools for teaching in early childhood should follow the guidelines set. Earlier, you learned of some great ICT tools in early childhood. Each of these needs to planned for effectively and include instructional decisions that will develop ICT capability. By doing so, you can help young children develop the notion of ICT being used as a tool for a particular purpose. Additionally, you can learn how to optimise ICT tools in early childhood education in our ICT early childhood education online PD for early childhood educators.