As primary teachers, we continue equip our students for a world and a society that is dominated by Information and Communication Technology (ICT). You are therefore, most likely already aware for the need to integrate ICT into teaching and learning. The role of ICT in the primary classroom is a complex but potentially powerful tool.
However, if you are to develop an ICT integrated approach then the ICT activities for students that you will embed within the curriculum key learning areas must be supported by your understanding of the ICT concepts.
It is also significant that you focus on setting clear objectives for each classroom ICT activity for students. For example, you need to plan to develop each students' ICT capability prior to using ICT in subject learning so that students can focus on specific subject learning.
This should be your ultimate aim as a teacher to ensure that ICT use in meaningful and purposeful ICT activities for primary school students.
ICT Activities that Enhance Literacy
Any ICT activity has context and it would be hard to introduce spreadsheets, for example, without involving a number activity. That is why that when you teach literacy with ICT that you understand this principle. We all know by now that ICT can enhance student literacy learning so why not make these primary school activities with the opportunity to develop student ICT capability alongside literacy learning.
It seems the best way to achieve it.
Begin first by understanding the meaning of ICT capability. It is not about just teaching ICT techniques, yet this has been the common misconception and norm among many of us. Yes, it does involve ICT techniques but ICT capability is more than this. It is to do with focusing on the concepts behind the ICT techniques and seeking to develop all the components of it such as the routines, processes, higher order thinking skills. Conceptual understanding is important if you are to facilitate the development of an ICT capable classroom.
You will learn more about this in the following ICT lessons for primary students.
What makes these literacy with ICT teaching activities difference is that they will enable you to foster learning strategies that emphasise higher order thinking skills.
STEP 1. ENHANCE LITERACY IN FOUNDATION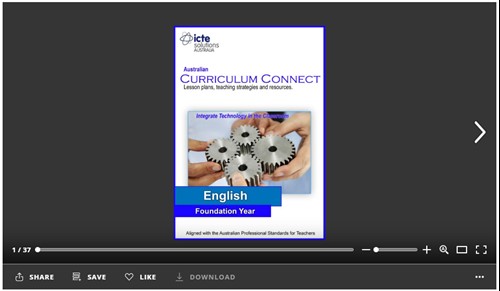 Click to Review Foundation Activities in ISSUU Now - Foundation ICT activities for students
Shop Now - $10 at Teachers Pay Teachers Australia
As you can see, these are Australian Curriculum activities yet the strategies for literacy with ICT can not only be employed in other key learning areas, but also in national curriculums wherever you may teach.
STEP 2. ENHANCE LITERACY IN YEAR 1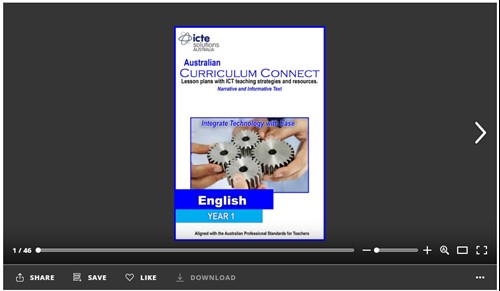 Click to review Year 1 ICT activities for students in ISSUU now -
STEP 3. ENHANCE LITERACY IN YEAR 2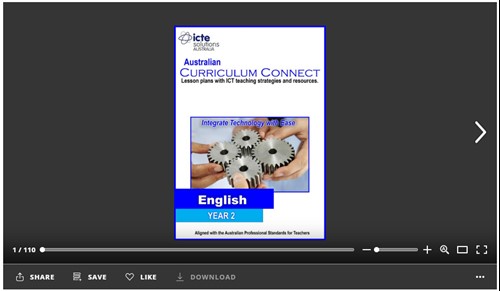 Click to review Year 2 ICT Activities for students in ISSUU now
In each Australian Curriculum booklet, you will find ICT tasks for students that will engage learning and enhance literacy.
STEP 4. ENHANCE LITERACY IN YEAR 3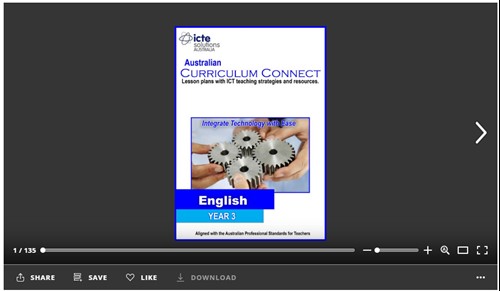 Click to review Year 3 ICT Activities for students in ISSUU now
STEP 5. ENHANCE LITERACY IN YEAR 4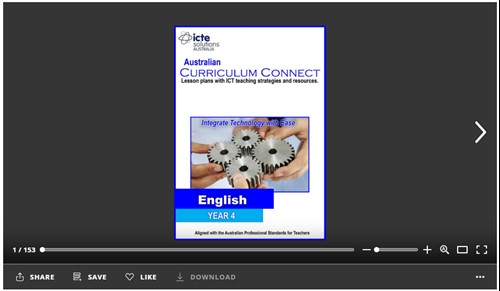 Click to review Year 4 ICT Activities for students in ISSUU now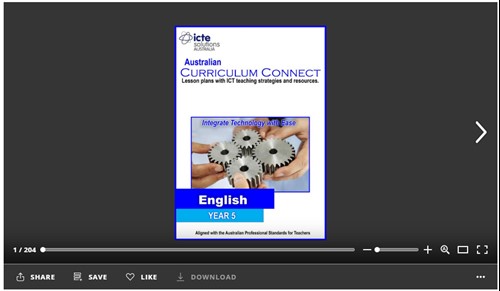 Click to review Year 5 Literacy with ICT activities for  students at ISSUU 
Seen enough? Why not GET THE LOT HERE in one bundle OR CLICK THE BUTTON BELOW TO GET THEM FOR FREE IN
OUR LITERACY WITH ICT ONLINE COURSE TODAY! 
Subscribe now for just $10 and $25 a month afterward to get all these ICT activities for students FREE!!