By Michael Hilkemeijer
The inclusion of all young children in the curriculum is a vital part of any country's plans for a digital economy. Fortunately, the use of technology in preschool activities levels the playing field for children with a diverse range of special needs or characteristics including ESOL learners, children identified as having learning difficulties, learners with physical or cognitive impairments, and children identified as gifted and talented.
The key ways in which ICT can support the educational process for children with special needs are as follows (UNESCO, 2010, p. 95):
Identifying the preliminary level of personal development (experiences and skills), that is to say, the starting point of a child;
Assisting in personal development by shaping new skills or updating existing ones;
Improving the access to information;
Enabling tasks to be tailored to suit individual skills and abilities;
Enabling greater learner autonomy;
Unlocking the hidden potential of those with communication difficulties;
Improving motivation of children with special needs for learning and communication etc.
These are just some ways that can unlock your early childhood education curriculum. Using ICT in preschool helps to promote an inclusive early childhood learning environment where all children in the setting can participate and engage in significant learning experiences.
For young children with special education needs, access to ICT-based solutions is a lifetime to inclusion.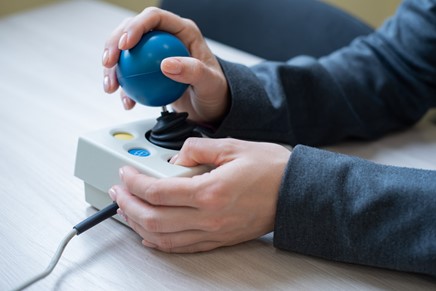 Assistive Technology
Assistive technologies are tools or strategies that allow young children to do a task they could not do without the tool at the expected performance level. They enable people with disabilities access to work, educational or leisure activities. In education, this type of technology that supports and helps young children special needs is increasingly implying computer-related applications.
The term adaptive technologies is often used interchangeably, however, this refers to the technology that is specifically designed for the purpose of increasing or maintaining the capabilities of people with disabilities.
With the integration of ICT in preschool, the AT field has expanded to new dimensions and has opened up new doors and broadened horizons for many individuals with special needs.
Assistive technology in early childhood education can be very useful for young children, therefore, from an very early age (under 2) and later from age 2-6 children are able to deal with objects more symbolically.
From a developmental point of view, the early manipulation of objects and of tools are of particular importance with the assistive technology providing the ability of the child to develop their motor actions.
How to choose the right AT?
It is imperative to remember that all children are unique and there is never a single, perfect solution. Therefore, it is recommended that you involve the parents/carers and the child when looking at technology options.
Additionally, it is fundamental that when using digital technology in early childhood education to support young children with physical abilities that "the technology should be used to magnify abilities that remain, by bypassing the disabilities as much as possible" (PDST, no date).
A range of assistive technologies is available such as:
Speech recognition software (e.g. Dragon Dictate);
Ebooks make it easier to turn pages;
Adapted keyboards;
Joysticks and rollerballs can provide support for shaky fingers and;
Devices can be controlled with head pointers and eye blinkers.
Here are some tips to remember (Simon & Nemeth, 2012):
Computer hardware is an important component for inclusive early childhood programs – once you have the computer, then you can get those specialised devices;
Children with vision differences may benefit from viewing the pages of a storybook on a large, brightly lit computer screen.
Children with motor differences may benefit from using large, adaptive buttons and switches.
Children with health issues may still be able to participate and learn from activities of your program via a computer.
Contact your local special education resource centres to learn about the hardware that may be available.
Sometimes the most valuable hardware for these children is the furniture as it will make it comfortable for them and they can reach what they need to reach.
There are a number of programs that you can purchase or access on websites that have been aligned specifically to help children develop particular skills.
Remember that the goals that you set for young children with special needs are most effective when they are authentic and embedded in a real-life situation.
Computer-based activities can help you get started with practice on specialised tasks that can be practiced during regular activities.
IWB and multitouch surfaces provide a good way to introduce technology to children who need a larger visual field or larger movements to be able to interact.
Conclusion
Here are just some of the ways assistive technology for preschoolers can be used to support the learning needs of all young children. ICT equals empowerment to many children as it allows them to make choices and interact with the world around them. It links them to real-life situations in their learning and makes it meaningful and relevant allowing them to take part in digital play too.