For a young child, foundational knowledge, skills and understanding of key learning outcomes are significant for the learning and development they will gain throughout life. It is for this reason, that early childhood pedagogy in the Early Years Learning Framework is essential.
To define pedagogy in early childhood education means to understand the holistic practices of a teacher in areas such as curriculum decision-making, teaching and learning as well as of their professional practices that encompasses nurturing and building relationships with children and families (EYLF, 2020).
The four aspects of an early childhood teacher's professional judgement which help constitute their pedagogy in early childhood include:
Professional knowledge and skills;
Knowledge of children, families and communities;
Awareness of how their believes and values impact on children's learning and;
Personal styles and past experiences.
In relation to ICT and pedagogy in childcare and early childhood education, the need for strong ICT pedagogy was included in the Early Childhood Australia's Statement on Young Children and Digital Technologies. So let us know look at early childhood pedagogy that focuses on the best practices.
It is the hallmark of early childhood educators to make informed instructional decisions in the best interests of young children. Early childhood pedagogy that involves digital technology in early childhood education is about making decisions about using digital technologies by and for young children.
Integrating technology in early childhood education learning activities is an important part of the process in developing ICT capability in the early years learning environment.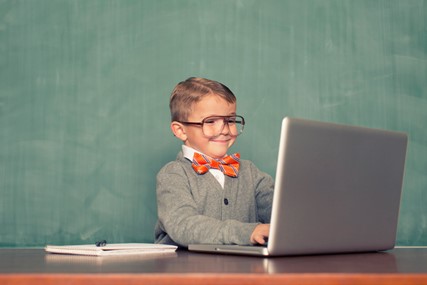 Harness the Potential of Technology in Early Childhood Education focuses on ICT pedagogy in early childhood. It defines essentially what ICT pedagogy in childcare and ECE is so that you can embed ICT and pedagogy in learning activities and play.
Key pedagogical practices in early childhood education that is included consists of:
Understanding children's home experiences of technology through observation of children with technology when they first enter your learning environment. This establishes a baseline for ICT learning that you can then build upon.
Embedding strategic methods of observation in early childhood education providing you with formative assessment approaches.
Combining technology play and pedagogy in early childhood so that you can help young children make sense of their technological world in which they live in.
Recognising children's creativity with ICT while developing their ICT capability.
Some other examples of ICT and pedagogy in childcare and ECE include:
An imaginative role-play about being "in the office", in which a child used a functional PC, photocopier, and printer;
A spontaneous indoor/outdoor game which evolved when an adult introduced six children to a pair of walkie-talkies;
A whole-class "karaoke concert" using a CD player, microphone, amplifier, video camera, and television monitor.
The use of ICT and pedagogy in the early years learning environment is important in the process of ensuring that young children break the societal trend of taking technology for granted and learn to use ICT as a tool designed for particular purposes when required.
To see the full curriculum click here.
In this online PD for early childhood educators, you will learn to meld ICT and pedagogy together in a technology-rich learning environment that equips young children with the knowledge, skills and understanding of what it means to be an ICT capable child whilst achieving the EYLF outcomes.
Completing this course will contribute to 5 hours of NESA and TQI PD addressing 2.6.2, 4.5.2 and 5.1.2 of Australian Professional Standards for Teachers towards maintaining proficient teacher accreditation.
Joining fee for this accredited online PD for Early Childhood Educators is just $150.
The key to the productive integration of ICT into the learning processes of children is complex and continuous professional development. ICT competency of early childhood teachers is vital and there are educational paths which you can take.
Integrating ICT is about "Utilizing one's emergent digital literacy to integrate new technologies and new pedagogies into everyday life of the ECE centre, into the learning processes of children in the most efficient, attractive, safe and productive way" (UNESCO, 2010).
Early Childhood Pedagogy in ICT is one of the 6 units associated with this path.