How to Successfully Integrate Technology in Preschool Activities today?
As the world continues to address the growing need to rely on technology to get through emerging crisis in its popoulation, the need for early childhood practitioners must begin to lay the foundations to achievable and sustainable ICT capability in early childhood education.
This can be achieved by employing the early child pedagogy that I discuss in my free online professional development for early childhood educators. So what are pedagogical practices that promote the development of ICT capability?
In this blog, I discuss early childhood pedagogies with ICT by first defining pedagogy in the early childhood learning environment. However, you will learn the first steps to take in relation to this in my online course:
Overcoming obstacles to technology integration;
The key to success pedagogical approaches with technology in early childhood education;
My top 5 evidence based early childhood pedagogies with technology.
Participants in the course will be given bonuses such massive deals to continue their professional learning in our advanced course.
So learn more about pedagogy in early childhood with me today and build on your Technological pedagogical content knowledge (TPACK) now.
Understanding Pedagogy in ECE
For a young child, foundational knowledge, skills and understanding of key learning outcomes are significant for the learning and development they will gain throughout life. It is for this reason, that early childhood pedagogy in the Early Years Learning Framework is essential.
To define pedagogy in early childhood education means to understand the holistic practices of a teacher in areas such as curriculum decision-making, teaching and learning as well as of their professional practices that encompasses nurturing and building relationships with children and families (EYLF, 2020).
The four aspects of an early childhood teacher's professional judgement which help constitute their pedagogy in early childhood include:
Professional knowledge and skills;
Knowledge of children, families and communities;
Awareness of how their believes and values impact on children's learning and;
Personal styles and past experiences.
In relation to ICT and pedagogy in childcare and early childhood education, the need for strong ICT pedagogy was included in the Early Childhood Australia's Statement on Young Children and Digital Technologies. So let us now look at early childhood pedagogy that focuses on the best practices.
It is the hallmark of early childhood educators to make informed instructional decisions in the best interests of young children. Early childhood pedagogy that involves digital technology in early childhood education is about making decisions about using digital technologies by and for young children.
Integrating technology in early childhood education learning activities is an important part of the process in developing ICT capability in the early years learning environment.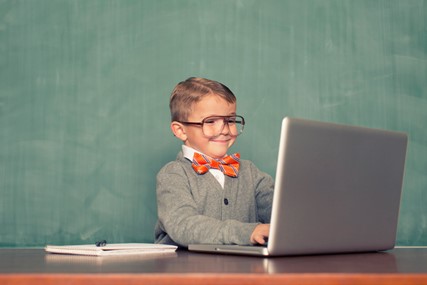 Harness the Potential of Technology in Early Childhood Education focuses on ICT pedagogy in early childhood. It defines essentially what ICT pedagogy in childcare and ECE is so that you can embed ICT and pedagogy in learning activities and play.
Key pedagogical practices in early childhood education that is included consists of:
Understanding children's home experiences of technology through observation of children with technology when they first enter your learning environment. This establishes a baseline for ICT learning that you can then build upon.
Embedding strategic methods of observation in early childhood education providing you with formative assessment approaches.
Combining technology play and pedagogy in early childhood so that you can help young children make sense of their technological world in which they live in.
Recognising children's creativity with ICT while developing their ICT capability.
Some other examples of ICT and pedagogy in childcare and ECE include:
An imaginative role-play about being "in the office", in which a child used a functional PC, photocopier, and printer;
A spontaneous indoor/outdoor game which evolved when an adult introduced six children to a pair of walkie-talkies;
A whole-class "karaoke concert" using a CD player, microphone, amplifier, video camera, and television monitor.
The use of ICT and pedagogy in the early years learning environment is important in the process of ensuring that young children break the societal trend of taking technology for granted and learn to use ICT as a tool designed for particular purposes when required.
To see the full curriculum click here.
In this online PD for early childhood educators, you will learn to meld ICT and pedagogy together in a technology-rich learning environment that equips young children with the knowledge, skills and understanding of what it means to be an ICT capable child whilst achieving the EYLF outcomes.
Completing this course will contribute to 5 hours of NESA and TQI PD addressing 2.6.2, 4.5.2 and 5.1.2 of Australian Professional Standards for Teachers towards maintaining proficient teacher accreditation.
Joining fee for this accredited online PD for Early Childhood Educators is just $25 USD per month.
The key to the productive integration of ICT into the learning processes of children is complex and continuous professional development. ICT competency of early childhood teachers is vital and there are educational paths that you can take.
Integrating ICT is about "Utilizing one's emergent digital literacy to integrate new technologies and new pedagogies into everyday life of the ECE centre, into the learning processes of children in the most efficient, attractive, safe and productive way" (UNESCO, 2010).
Early Childhood Pedagogy in ICT is one of the 6 units associated with this path.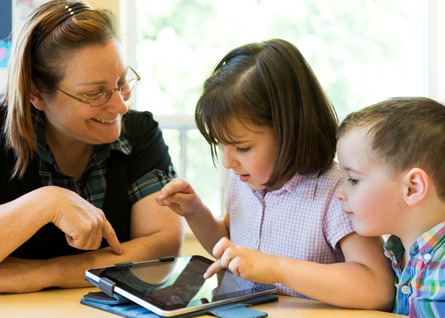 Adopting ICT Pedagogy in ECE
When it comes to ICT and pedagogy, there are many definitions out there that are true in their definition. Pedagogy by itself is about the art of teaching and so my understanding of what ICT pedagogy is not just effective integration of ICT, but to develop of student ICT capability. This should be your ultimate aim when using ICT in education.
ICT capability is about making technology 'transparent' while the children become so focused on using ICT as a tool to achieve other outcomes.
Teaching and learning with ICT in the 21st century requires teachers to demonstrate the effective integration of Information and Communication Technology in the classroom. It is important to identify and understand factors underpinning the development of ICT capability in learning environments.
This principle also applies to that of early childhood teachers and their ability to adopt ICT using sound instructional strategies and pedagogies.
The aim of this online workshop for preschool teachers, kindergarten teachers, and early primary teachers is to suggest a model by which they can effectively employ evidence-based early childhood pedagogy in ICT in order to build on a young child's ICT capability.
It is also worth noting that the effective use of ICT and pedagogy in early childhood education works towards building on their technological literacy as a direct result of effective assessment and planning in early childhood learning centres.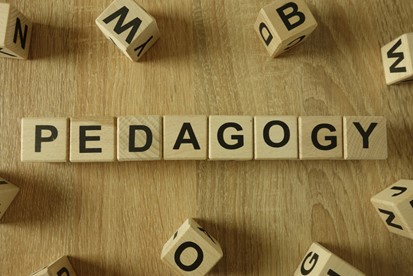 Different types of Pedagogy in ECE
Today, there are many different types of pedagogy when it comes to pedagogy in childcare. So it is important that you understand what they are in order to make the right choices. Depending on where you live, you may not encounter them at all but at least if you are aware of their presence you will be able to determine the right kind for your child.
What first is early childhood pedagogy?
To put it simply, it is about how we educate young children and help their learning and development. This has a lot to do with the techniques and strategies you can provide them with to give them opportunities for development and how your relationships and interaction with the young children can affect them.
For example, when integrating technology in the preschool classroom the ICT teaching strategies in early childhood education are significant in developing their technological literacy and ICT capability throughout early childhood learning and play activities.
So stemming from early childhood, pedagogy in childcare would touch on areas like:
Development;
Behaviour;
Relationships;
Culture and;
Critique.
The various types of pedagogy in childcare and education include:
Froebel
Emphasises self-discipline.
Each child is offered play opportunities that are right for their stage of development.
Children need opportunities to make choices, errors, and decisions.
Montessori
Crafting a safe, ordered and nurturing environment that encourages self-directed, hands-on learning.
Features a range of natural, often open-ended resources that match the five Montessori curriculum areas.
These five curriculum areas are: practical life, sensorial, mathematics, language, and culture.
Practitioners play a crucial role in providing the right materials for children to explore at the right point in their development. Every resource has a specific place and a role to play.
(Famly.co)
Steiner/Waldorf
Learning should be experienced through the course of regular daily tasks and activities.
The environment is central, and shouldn't overstimulate children. It should be familiar to them.
Natural, open-ended resources feature heavily, leaving room for the child's imagination.
A homely environment is prefered in order to make children feel welcome, and each child should have a place where their things belong.
(Famly.co)
Reggio Emilia
Every child should be seen as strong, capable and resilient, and ready to explore.
Children are natural communicators, and it's important that we understand the '100 languages of children' – the many different ways children express themselves.
Children can build their own learning, and require adults to help support it, not instruct.
The focus on exploratory and child-led play is meant to improve problem-solving skills in particular.
(Famly.co)
This list of pedagogy in childcare represents some of the most well-known approaches. To learn more approaches follow this link.