Safety and Ethical Concerns with Technology in Early Childhood Education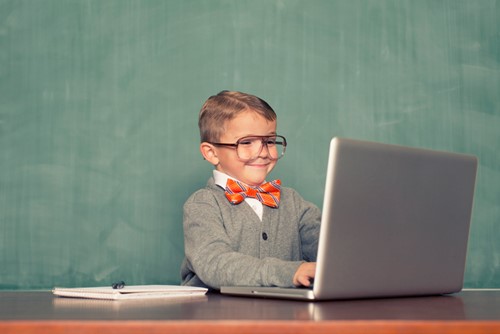 The use of technology in early childhood education has prompted many concerns amongst parents, early childhood teachers and child advocates.
While there are many benefits of technology in early childhood education, the health and safety of children in childcare and education is of utmost importance.
The bases of these concerns is that of the impact of technology in early childhood education in relation to cognitive, social, emotional and developmental needs.
Regardless of the fact that these risks don't have any clear evidence to support them, we are of the firm belief as with other authors, it is significant that you are aware of them and the need to safeguard children in childcare and education.
However, the fact that you are reading this means that you have already taken this step.
Well done!
Let's continue to have a closer look at what they are….
Cognitive Development
Another issue which has been brought up in literature is that of the cognitive development of children with technology in early childhood education.
These concerns have been linked to thoughts of software developers targeting young children, their parents and even early childhood education teachers and centres with "educational" games that might not be educational or appropriate to children.
However, use of computers does not have to mean unsupported, low level drill and skill exercises. The importance of not using 'drill and practice' programs has already been discussed in other articles.
Computers can be integrated well into socio-dramatic role plays if it is in a carefully structured learning environment.
Additionally, by intervening sensitively and being knowledgeable about it, you can help children to learn about ICT and through ICT in ways that are appropriate and meaningful.
In this sort of context, social-interactions such as working cooperatively and collaboratively offer an important learning mechanism. With ICT, this could involve a child teaching another child how a piece of technology works, resulting in learning for both children.
Thus the benefits of technology in early childhood education is present in this instance.
The role play environments have been said to be a significant area for this to occur. When you intervene as a teacher, it could have a significant impact on their ICT capabilities in addition to being able to challenging them intellectually.
Inappropriate Content
At this stage in their lives, children are making a strong bond to family and home. Therefore, their skills around e-safety should be developed. The key to this is forming a strong relationship with key adults such as their parents or carers.
Children at this age are more vulnerable to content so their use of ICT should be restricted in terms of what they should access, watch, and play, when and for how long.
Everyone has a role to play in empowering children to be safe while using ICT in their lives.
Social Development
As with cognitive development, with social development there are also grave concerns about the risks that are involved. 
You need to understand as an early childhood teacher that these stem from children playing computer games a long time by themselves. 
However, this doesn't just happen at preschool but also at home. And as in this case, it is the responsibility of parents as well as early childhood teachers to minimise these risks by critically appraise computer games to determine if they are appropriate. 
The negative effects of technology in education in relation to social development
This also has to do with cognitive and emotional development.
Is it true? No!
These concerns are mainly to do with children playing games on the computers.
It is your responsibility as the early childhood teacher to appraise critically computer games that children use.
Technology in early childhood education can provide an immersive experience of learning for children.
Not all games contain violence and they can provide benefits such as:
The development of reasoning and problem solving abilities.
Skills in making inferences.
Dealing with multiple sets of layers of information.
So there are ethical concerns to do with the negative effects of technology in early childhood education.
What about Harmful Physical Effects?
Research indicates that this is mainly to do with adult related injuries such as repetitive strain injuries, eye fatigue and postural effects.
Technology for early childhood education should always be used responsibly. While children are learning about technology in their world, they need to learn how to manage their own spaces and selecting the right ICT tools when sitting at a computer.
It is important that you are able to find the balance required if your early childhood centre is to enjoy the benefits of technology in early childhood education.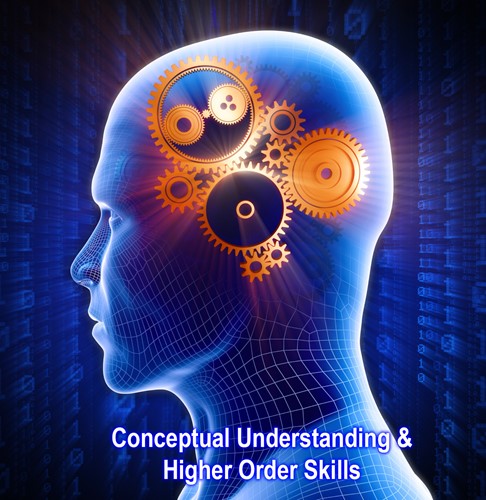 Displacement of other Activities
Computers and ICT can play an important role in young children's education alongside other activities. However, they should never displace them. For example, the use of ICT should not be at the expense of other activities regardless of whether it is inside or outside. Unfortunately, this is what happens when "computer use" is seen in terms of 'drill and practice' programs.
Other issues in relation to Technology and Early Childhood Education
Availability of ICT in the classroom.
The ICT support provided such as maintenance and training.
Cohort of children and their access and prior experiences with ICT.
Wider influences such as education authority policies and government funding.
WHAT IS THE BEST ANSWER TO THESE CONCERNS?
Many of your colleagues in Preschool and Kindergarten have answered this question for you in past studies.
It is the attentive, thorough and knowledgeable integration of technology across the early childhood education curriculum.
This is particular so any concerns about social development.
If technology usage is planned and integrated into other activities in a productive way it presents new opportunities for all forms of social interaction. 
The best way to develop ICT capability in any curriculum is by embedding ICT into purposeful and meaningful contexts and this goes for Early Childhood too.
"….regardless of the creative potential of any software used, the key to developing creative and rewarding learning experiences for children rests on the ability of practitioners to integrate computer-related activities into, and across, the curriculum. That is, computer use should not be seen as a stand-alone activity, but should be integrated into other planned and spontaneous learning and play activities within the early childhood education classroom."
Davis and Shade (1994)