Today, many school principals are looking at upskilling their staff and are faced with the question:
What training experience is the best approach for our workplace? Online learning vs face to face learning– which one to choose?
While there are many benefits for both professional development approaches, the truth is that face-to-face works best for individuals who thrive in social interaction. However, for school principals wanting to involve the whole school this may cause problems as there are many different learning styles that their staff may have.
Face-to-face teacher PD may appear to be recognised as a "real way" of learning, but online learning has key benefits that school principals can adhere to such as allowing for the different learning styles of staff. Online courses offer participants the chance to learn at their own pace and consume the content of courses in a method that many prefer to use – on the Internet.
Another factor to consider is the cost-effectiveness of the two approaches. There is more to just social interaction that makes an effective PD for teachers. Online learning for teachers enables school principals to observe the actual level of participation each teacher is putting into the course itself. For example, by enrolling themselves as a participant they can observe teacher input and make comments to help guide their staff in their professional learning.
Online learning for teachers also helps to reduce the cost of teacher training for school principals as there are no costs such as facilitator traveling and hiring costs involved. This dramatically cuts the cost down for schools and school principals can enrol a large number of staff in teacher training.
Online learning for teachers is also more effective as it requires more self-discipline. As a consequence, you actually learn more! There is no teacher trainer watching you, you need to 'watch yourself'.
As you may already be aware, schools and their staff run on a schedule. Time is a valuable commodity so to know that you can set your own schedule and waste no time on commuting is gold.
In terms of blended learning vs online learning, blended learning involves the best of both teacher training formats with the only real main con of it being 'lack of motivation'. As a school principal, this is something that you can easily get on top of by participating yourself and like discussed earlier, observe and comment on teacher interactions. Spur them on a little at a time!
Learn more about: Blended vs online learning
It allows you to bring large groups into teacher PD and reduce your costs on staff training at the same time.
The choice is up to you. So consider the many benefits that our accredited online courses can offer you and your staff today.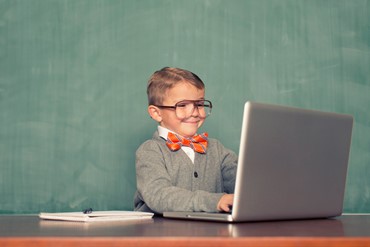 The Pros of Learning Online and Face to Face today
In the midst of a pandemic, one would have to question what form of learning you will choose. Some might say that online learning is preferable as you can stay in home or workplace without fear of getting infected. Face to face learning may still be around and be preferred as it is more personable, but these options may become limited if locations become unavailable due to health reasons.
Even before this all occurred, online learning was fast increasing in popularity due to reduced costs and the many choices open to you as a teacher.
So let us look at face to face vs online learning.
Face to Face Learning advantages
Less distractions than there would be at home and you would concentrate more and harder.
Gain greater understanding, stories and real world examples from your teachers.
Greater chance at completing your course successfully.
You may feel more comfortable and learn more easily in a familiar, classroom situation.
When comparing online learning vs face to face, you might look the advantages of both. While writing the above, I did have to stop and think whether this information is correct. As online learning in PD is increasing the methods used in them are also improving. Here are the advantages of online learning.
Online Learning Advantages
It can take place in a normal working environment.
You can study in the comfort of your own home or work environment.
It costs less as there no travel expenses.
The courses fit around your life, family and other things you do.
You also learn from your peers.
You have access to the course 24/7.
It may be more relaxed but you need to be more disciplined and determined to practice the theory learned.
You are more able to build on your capacity as a teacher and increase your skills through using technology.
It has different styles available that suits many people.
The delivery methods are different and engaging.
Looking at the above and taking into the account what is currently occurring in our lives choosing between online education vs offline education will be important factor in your future decisions. It may really depend on your location. Countries like Australia where there may be less infections spreading than other countries like the Philippines or the United States of America, may be an online learning hotspot.
My belief that when it comes to online learning vs face to face, it will be your own preferences that will influence your decision. However, there may be a lack of choice around for you to choose from. Online learning is better as there are more choices and in a pandemic, I would also like to feel safe.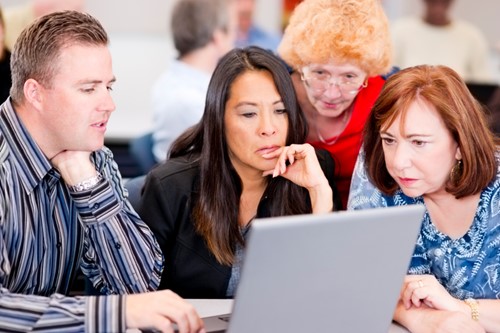 Online PD for Teachers using Tech in the Classroom
View our range of NESA and TQI accredited courses today.