The physical development of young children in early childhood education and care is essentially important and is emphasised within the EYLF learning outcomes. As part of your practice in the early learning setting of preschool, kindergarten, or early primary you need to create physical environments that have a strong and positive impact on young children's learning.
Technology and fine motor skills can be combined in the EYLF learning outcome 3 and it is an excellent way to use teaching strategies for fine motor skills whilst integrating technology in the preschool classroom. Physical development in the area of fine motor skills can be improved when you use technology in preschool activities.
So what are fine motor skills? They are to do with the use of smaller muscles of the hands and with young children, they are commonly used in activities such as in holding pencils, playing with blocks, using scissors etc.
The reason why fine motor skills are important is that they are essential for young children to perform everyday tasks in addition to academic tasks. If these skills are not developed effectively, then the self-esteem of the child can suffer from having a flow-on effect on their academic performance along with their ability to play as a result of being limited.
The consequence is that valuable life skills are lost such as getting dressed and feeding themselves. This can be socially damaging to the individual child.
To learn about the most important fine motor skills, read here.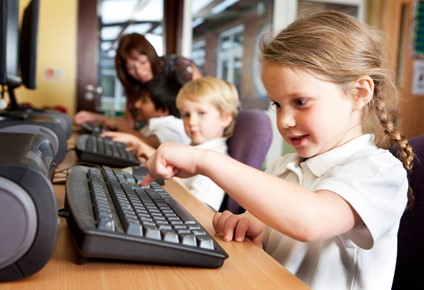 Making Instructional Decisions in Preschool
Some experts on fine motor skill development have believed in the past that technology has a negative impact on preschoolers. It is my opinion, though, that the advancement of technology can help improve development, and here's why:
Technology in preschool activities should be seen as a means to an end. It should be integrated effectively through careful planning.
Technology in preschool is a tool designed for a specific purpose just like other tools in the preschool classroom.
It is the preschool teacher's and/or adult's responsibility to instruct the children in their care appropriately. Lack of responsible decisions on behalf of you as the adult will have a negative impact on fine motor skills if you are that allows young children too much time without constructive activities with technology.
The effective use of technology teaching strategies in preschool ensures that this kind of practice does not occur. It also helps you promote ICT/technology as a tool that takes away from the fact that we all take technology for granted.
Here are examples of teaching strategies for fine motor skills that encourage fine motor experiences:
Have young children exercise fingers before working with technology equipment.
Have young children practice holding and using the mouse on the computer.
Have young children use a pencil to draw a picture of something they see on a computer.
Have young children practice cutting out a computer-generated picture.
Have young children use a finger to trace a picture on the computer screen.
Have young children reach and grasp computer disks with their fingers and hands.
Have young children finish an incomplete picture on a computer.
Have young children use a crayon to copy a picture from a computer.
Have young children practice pointing to letters on a keyboard.
Have young children trace the dotted line of a computer generated picture.
(Peterson, 2015, pp. 15-16)
As I mentioned earlier, the use of technology in early childhood education can improve fine motor skills in younger children. This is achieved through a young child's manipulation of ICT equipment. For example, using a mouse and controlling the cursor.
On the other hand, physical development plays a big role in the way in which young children can use and manipulate technology. Be aware that some technology can be very challenging and so, the mouse the child moves would need to be the smaller size of mouse purchased for children.
You need to also be aware of the physical abilities of young children in your classroom when deciding whether and which technology in the preschool classroom to use.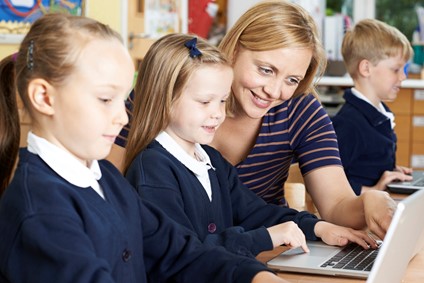 Special Education Needs
When looking for fine motor skills assistive technology in preschool keep in mind that you can purchase or access websites programs that have been specifically designed to help develop particular skills that are likely to found in Individual educational plans (IEPs).
Remember, that computer-based activities, however, can help get you started with practice on specialised tasks. For example, a computer activity that requires the child to click the mouse or touch the screen to pop bubbles that appear at different locations would help the child develop fine motor skills for preschoolers.
Other fine motor skills assistive technology would be that of multi-touch capabilities such as that on tablet computers. This allows them to participate in activities even if they don't have the fine motor skills for preschools.
LEARN ALSO ABOUT:
Technology in preschool – Using Apps for Fine motor skills development
View our range of effective Professional Development courses for teachers
The effects of technology on fine motor skills can be positive if your instructional thinking is sufficiently thought out in careful and considerate planning. As people, we are becoming more reliant on technology yet you can overcome this with evidence based technology teaching strategies in preschool.
It is your responsibility as the preschool teacher or adult to ensure that technology in preschool is used in the best way to develop fine motor skills for preschoolers.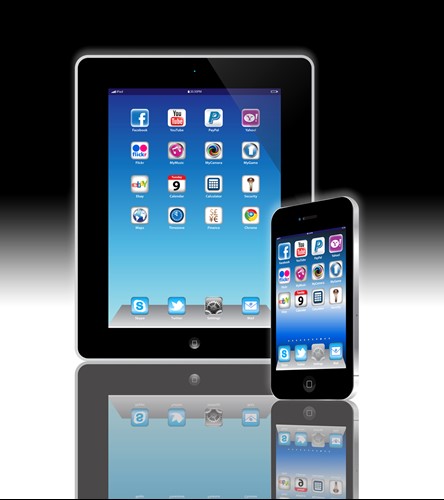 The Benefits of Touchscreens 
When it comes to understanding the effects of technology on fine motor skills there is one issue that stands out. Since the development of touch screens, the use of technology in early childhood development has been further accepted as young children under the age of 2 are able to use technology.
This would not have been possible with the traditional computer and its keyboard. It is because of the ease a touch screen that it has allowed younger children to begin to develop their ICT capability and independence in interacting with ICT tools and devices.
Today, many families report letting their child use a device regularly.
The positive effects of technology on fine motor skills include:
Sensory experiences
Development of cognitive executive functions.
Toddler understanding of what is being manipulated on the screen.
Learning enhancement through haptic engagement when the touch screen is utilised.
There are also advantages of having touch screens as an essential learning tool for children with physical disabilities. For those children with fine motor skills difficulties, having a touch screen allows them to participate and show their learning and skills.
The ability to write on screens with a finger, stylus, buttons and voice overs transforms learning for many of these children.
Fine motor actions that are involved in using a touch screen include tapping, swiping, scrolling and dragging. Studies also found that 'how' an app is interacted with is just as important as the content of the app (Russ-Johnson et al., 2017).
So given that touch screens do provide for the facilitation of fine motor skills, do apps actually have a place? There is still a divided opinion about this. You should never replace physical fine motor actions with the use of technology in early childhood development. They should be viewed equally in terms of what they can do, but you need to ensure that the apps enable this to happen.
5 apps that develop young children's fine motor skills are:
Bug and Buttons;
Dexteria
Little Digits
Dexteria Jnr
Chalk Walk
The effects of technology on fine motor skills is varying. Along with the teaching strategies for fine motor skills provided, using touch screens can provided another avenue for early childhood development when used correctly. It is through the interactions that young children have with touchscreens such as swiping, tapping etc that they do develop further fine motor skills whilst developing their independence and ICT capability when using technology in early childhood.
10 Ways to Develop Fine Motor Skills
Besides using technology in early childhood education, there are other ways that experts say you can help develop fine motor skills. The development will likely occur  when young children begin to use their muscles in their hands, wrists, fingers, feet and toes. 
Here are 10 ways for you to learn how to develop fine motor skills.
Play-dough - children love playing with this as I can remember when I was a kid myself. You could even make the play-dough first with the children to make it even more interesting.
Puzzles - these are good for collaborating together. You can watch or help the children learn to complete the puzzle.
Drawing, colouring and painting - this of course, involves using finger and hand muscles. So it is great for this kind of development. It is also an opportunity to foster the development of creativity within children.
Kitchen tongs - yep, that's right! Make a game of it and ask the child to use the tongs to pick up objects like grapes, pasta and sultanas for example.
Cutting with scissors - give them a pair of child scissors and supervise them cutting pieces of paper for craft.
Bath time play - give them cups to fill up and pour out.
Sand play - use the same methods as bath time play.
Buidling blocks and Lego - they can stack and connect things together. Once they get the hang of it they may even surprise you and creative things with them.
Eye dropper tests - put some water in a few glasses. Pour a few drops of food colouring in each glass so that you have different colours in each glass.
Threading and lacing - get them to thread different size pasta or beads onto a piece of string.
You can learn more about how to develop fine motor skills here.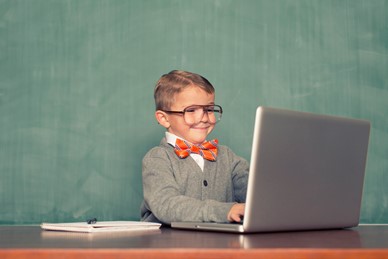 FREE Technology in ECE Workshop
To join our free online workshops for preschool teachers and learn more about our technology teaching strategies in preschool, click this button below.
Cost: Free
Join like-minded teachers and further collaborate and communicate in the online professional learning community.