In the past six months, the world has skyrocketed well into a new era. It is a time, as we all know, where most of us in education have rediscovered the significance of online classes, and therefore, the imperative need to have digital literacy.
The workers of the future will be the people who will need to have the right capabilities in ICT so that they will proficiently be able to thrive no matter what global outbreak will threaten their livelihood.
Online Workshop for Primary Teachers
Accredited by NESA and TQI, this online workshop for primary school teachers focuses on teaching and learning with ICT in the primary school classroom. The Australian Curriculum has recognised the necessity for primary aged children to develop their capabilities in ICT through the effective integration of digital technologies in key learning areas.
A student's ICT capability is best developed through meaningful, context-driven learning activities such as literacy for example. This workshop for primary school teachers delivers practical and immediately actionable advice on teaching strategies with technology that will develop ICT capability.
Click here Subscribe Now for just $25 per month for 12 month access to this online workshop for primary teachers.
However, don't take my word for it. Read what these participants said about this particular workshop for primary teachers:
"This course has been beneficial. I have learned more about how to integrate ICT in the classroom and how to support the students who struggle in this area. The readings have been particularly useful and it has been great to see other professionals and their use of ICT in the classroom." Kerrie 
"I have thoroughly enjoyed this course. I have learned the importance of ICT in all schools. This course has enhanced my ideas of classroom practice by giving me confidence in knowing that I was on the right track." Louise 
"I will definitely employ these ideas. Great tips!" Andrew 
I am not just talking about the past participants, by also the fact that these are NOT my strategies. All the advice that will be delivered to you comes from research conducted from 100s of primary schools in the UK where they focus specifically on teaching and learning with ICT in the primary school in such a way that they have stated specifically what constitutes as a high level of ICT capability among students.
Use of ICT to support their learning in all subjects.
Use common ICT tools.
Take responsibility for their own learning, developing strategies to help them learn how to use unfamiliar ICT tools, and work collaboratively.
Use current ICT hardware and software and understand its potential and limitations.
Understand that using ICT affects social preferences.
(Crawford, 2011, p6)
I have restructured the entire format of this workshop for primary school teachers so that you will effectively learn about teaching and learning with ICT in the primary school. If you are reading this blog, then might already know that you would find a lot of the workshop material in the articles I write monthly. Check them out to get a better insight. However, here is a run-down of my online workshop for primary school teachers – ICT Teaching and Learning Strategies in the Primary School.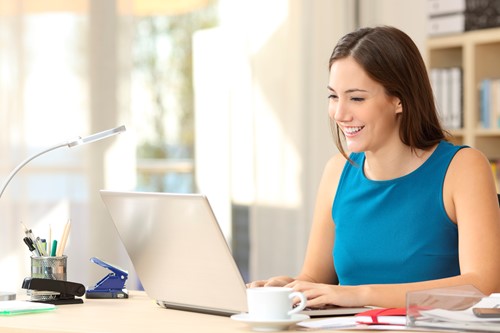 ICT Teaching Strategies for primary school teachers -
Workshop for Primary School Teachers
This online workshop for teachers contains professional development for teachers in the following areas:
Section 1: Introduction and Welcome
ICT capability in the Australian Curriculum
Learning with technology in the classroom
ICT skills in Primary education
Understanding what is ICT capability? (More than just teaching ICT techniques)
Section 2. ICT Teaching and Learning strategies
Planning the incorporation of ICT into the curriculum
Scaffolding technology use
Identifying opportunities for learning
Teacher intervention strategies
Differentiated instruction with technology
How to motivate students for learning progression?
Reflecting on classroom practices
Section 3. Developing the ICT capable School
What is a whole-school approach to ICT capability development?
Progression and continuity in ICT capability.
Facilitating smooth student transitions.
How to solve discontinuity?
Teacher liaisons – what is the best approach?
Section 4. Facilitating Capabilities
How to develop ICT capability components?
Providing support for learning.
Structure and stimulating.
How to group students appropriately in ICT activities?
Section 5. Selecting the appropriate ICT tools for learning
ICT tools to choose from.
ICT tools to avoid in the classroom
Evaluating technology in the classroom.
Section 6. Supporting ICT capability across the Learning Areas
Primary Science.
ICT capability in English/Literacy
Primary mathematics and ICT capability.
Section 7. Creating an Inclusive learning environment
Organising an appropriate learning environment
Assessing the needs of SEN students
Stretching more capable students
Organising ICT tools at your school
Creating a learning ethos for ICT capability development
There you have! If you are looking to learn about teaching and learning with ICT in the primary school classroom, then this online workshop for primary school teachers is for you. I have all the researched-based theories all in one place so that you don't have to go trolling through the world wide web anymore.
Completing this online workshop for primary school teachers will contribute to 11 hours of NESA and TQI PD addressing 2.6.2 and 3.4.2 of Australian Professional Standards for Teachers towards maintaining Proficient Teacher Accreditation in NSW, QLD, Vic, and ACT.
Join the online class now and discover all you need to know about teaching and learning with ICT in the primary school classroom now. Professional Development for Teachers in Primary Education.
Course Facilitator: Michael Hilkemeijer