By Michael Hilkemeijer
A recurring question that I keep getting asked is ….
How can ICT support the development of language in Early Childhood?
Young children have been shown to have benefited significantly in enriched language environments.
So it is important that as a teacher promote this. 
KEEP READING OR WATCH THIS VIDEO NOW!
Language is demonstrated in the learning environment when children:
Use their home language to construct meaning 
Develop strong foundations in both the culture and language/s of their family and of the broader community without compromising their cultural identities 
Experience and share personal successes in learning and initiate opportunities for new learning in their home languages or Standard English 
Begin to understand key literacy and numeracy concepts and processes, such as the sounds of language, letter-sound relationships, concepts of print and the ways that texts are structured 
Actively use, engage with and share the enjoyment of language and texts in a range of ways
     EYLF (2019)
Your goals as an Early Childhood teacher should be to promote this by:
Building on the knowledge, languages and understandings that children bring.
Actively support the maintenance of home language and culture.
Modelling language that children can use to express ideas, negotiate roles and collaborate to achieve goals. 
Exposing children to a wide variety of different languages through both ICT and non-ICT resources. 
Encouraging children to use language to describe and explain their ideas. 
Understand that competence is not tied to any particular language, dialect or culture. 
Model language and encourage children to express themselves through language in a range of contexts and for a range of purposes. 
Encourage the use of and acquisition of home languages and Standard English.
    (EYLF, 2019)
All of these can be supported through the use of technology in early childhood classrooms.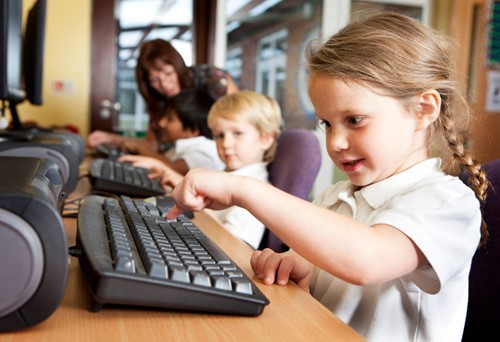 Early childhood technology tools that support language development 
Language is developed through Word Processors and Desktop Publishing software
Word processing is closely associated with literacy and language work at all levels, and as a consequence has a contribution to make across the curriculum. This also extends to presentation and desktop publishing programs. 
Computers 
The computer can provide a powerful focus within role-play activities.
Interactive Whiteboard
The interactive whiteboard allows an unprecedented sharing of texts, many of which are available online.
Talking Books
ICT offers many texts which combine speech and words, and these can reinforce the link between written and spoken text.
ICT ACTIVITIES THAT DEVELOP LANGUAGE
ICT can help children write messages, label pictures with their name;
ICT can help children experience computers and Interactive Whiteboards communicating words and pictures from books;
ICT can children communicate with friends, relatives and peers.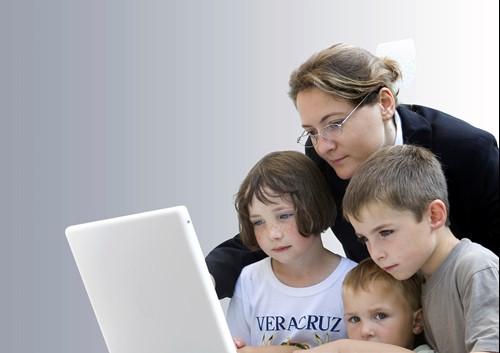 Online Professional Development in Early Childhood Education
If you want to learn how to use ICT to support children's learning and development in early childhood education, then I'd like to encourage you to join your colleagues in our accredited online learning course about Technology in Early Childhood Education.
Learning about supporting learning with ICT - An Insight into our course
It is my belief in all of my experience as an ICT integration educator, that the best way for any early childhood teacher to make use of ICT as a tool in the ECE learning environment are the following:
Encouraging the thinking of the possible improvements of the ECE learning environment, so that ICT can better support modern education.
Helping you as an early childhood teacher understand the role of ICT in modern Early Childhood Education.
Knowing the potential of ICT for the personal development of ECE children.
Helping you plan and monitor the development of children in using ICT to express themselves, for learning and play.
For example, Preschool teachers spend a lot of their time observing and this early learning strategy can be extended up to Year 2 - WATCH THIS PREVIEW!
It doesn't matter what type of ICT tool you have, if you don't have evidence based teaching strategies for early childhood, then the cognitive development of a child will not occur.
The use of technology in early childhood classrooms MUST be supported with teaching strategies. 
This is only way to achieve this and our ICT online course for early childhood teachers will empower you with top evidence based teaching strategies.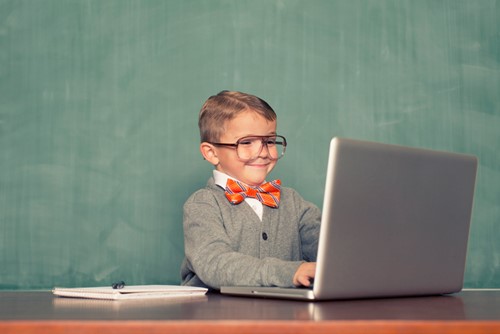 How can ICT be used to support children with Special Needs
The use of ICT in early childhood education ensures that ALL children are included in appropriate and meaningful learning opportunities.
ICT unlocks the curriculum for these children as it provides them with access to equipment.
However, regardless of this, the value that ICT can add to a young child's learning environment, depends on your choice of ICT tools as an early childhood teacher. This is in addition to knowing what to select, and when and how to use them.
The importance of professional development for early childhood education teachers is discussed in detail in our ICT online course.
Providing inclusion with ICT in early childhood education is vital and as an enrolled student in the course, you are encouraged to think deeply about how you can improve your school or centre.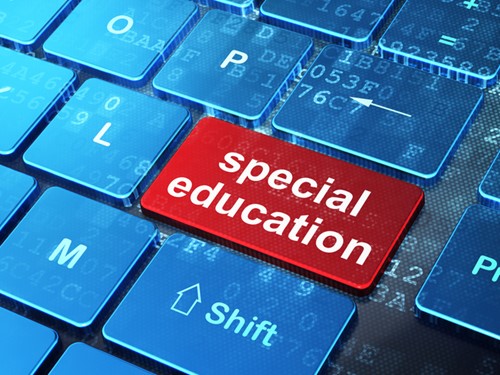 7 ways in which ICT can support Special Needs children:
Identifying the preliminary level of personal development (experiences and skills), that is to say, the star[1]ng point of a child;
Assisting in personal development by shaping new skills or updating existing ones;
Improving the access to information;
Enabling tasks to be tailored to suit individual skills and abilities.
Enabling greater learner autonomy;
Unlocking hidden potential for those with communication difficulties;
Improving motivation of children with special needs for learning and communication, etc.
(UNESCO, 2010)
To learn more about enabling activities with ICT for Special Needs children, download the ebook now.