How to use ICT Tools with Children in libraries and classrooms?
Mobile technology use in early childhood learning environments has really taken off over the years. It is now essential that you understand the best practices when using them with children in your care.
Learn More about MOBILE TECHNOLOGY IN THE CLASSROOM:
How to use mobile phones in Science lessons.
7 Ways to use mobile phones in the English lesson.
Preparation
Ensure that you carefully plan and prepare for these situations in order to maximise opportunities in learning.
Identify the educational goals of the Apps you wish the children to use.
Select them and then familiarise yourself with its features.
Apply evidence based ICT instructional teaching strategies.
Plan to record data and identify your methods of evaluation.
Room set up
Did you know that the organisation of the room can have an impact on the development of ICT capability?
One of the main barriers to ICT capability is access to ICT resources. If this was difficult, irregular or conditional on the completion of other activities, the application of ICT gained the status of something special.
Keep computers in a classroom that will ensure maximised opportunities for curriculum activity.
Keep room in the classroom for children to discuss activities, work together on computers and even to write on paper beside the computer.
This is in addition to leaving space for peripheral devices such as printers.
For App use, ICT tools and resources for early childhood teachers would include:
Smartphones or tablets.
Projector.
A VGA adapter (to connect the tablet or smartphone to the projector).
A microphone.
The Internet or Wi-Fi.
Curriculum Planning in Early Childhood Education
Planning is closely linked to assessment and when it comes to mobile technology use, planning with Apps in mind is no different.
There are in fact 11 Aspects of Planning for ICT integration which you need to consider.
With planning in relation to Apps, these projects can be co-designed, but you need to consider the children's and parent's information needs.
It is essential that if the project takes place in the library, that you engage with both children and parents in the implementation stage of the project.
Evaluation
Collecting data is important as it will help inform your future planning. Use your observations to assess capabilities in ICT through adult-child and peer-to-peer interactions.
Both qualitative and quantitative data can be gathered.
A good record to use is an Individual Profile sheet for each child.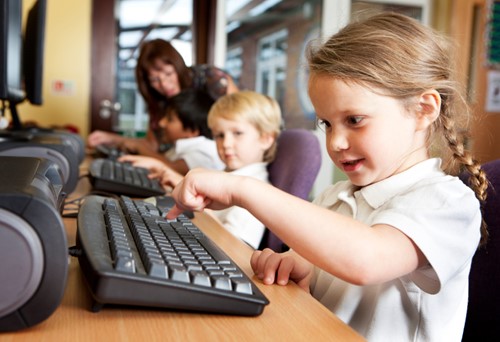 Meaningful ICT Tools and Resources in Early Childhood Education
Many ICT tools which are appropriate for children in early childhood education centres are similar to that used by adults and older children  throughout school.
The reason for this is that we if want to prepare children for their future, they need to learn how to use these effectively at an early stage. 
Here is a list of meaningful ICT tools:
PROGRAMMABLE TOYS

By programming a toy to behave a certain way, children are able to view various problems from a toy's perspective. However, a key benefit of using technology such as this is that it has functional transparency and this supports children to quickly learn how to program them.

Examples include Beebots, Roamer and Pixies.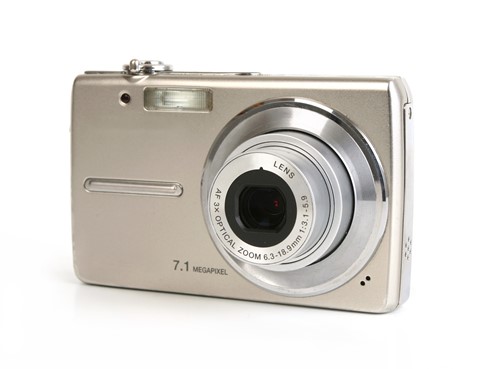 DIGITAL IMAGES & DIGITAL CAMERAS

Digital cameras can provide more focus on activities as children can take pictures of themselves and their environments. This can encourage them to take more photos of things. You may also find that each time they do take a photo of something, that they can actually provide an explanation of why they were choosing to take a particular shot. In these situations, the camera helps to clarify and consolidate the children's learning.

POWERPOINT

Continuing on with the digital images theme this program and others similar to it can provide children with a multimedia experience they will enjoy and be able to develop their creativity skills. These programs have colour, movement and sound so it is no surprise that it is quite appealing. It is just as appealing though for children with profound and multiple learning difficulties. PowerPoint can make learning meaningful and relevant. With the use of transition effects, it can reveal a favourite character with a single touch by using it with the Interactive Whiteboard.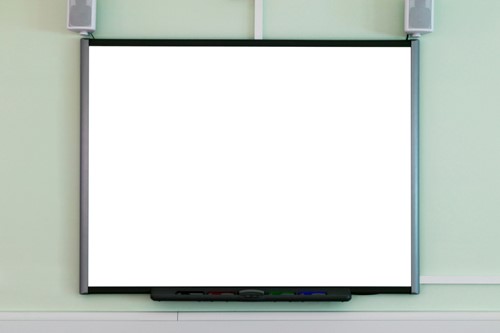 Interactive Whiteboards and Smartboards 
These are especially appropriate for young children because they operate through finger touch. Children can make drawings, rub them out and move objects together as I mentioned earlier, resize them. It is the large screen that allows for greater collaboration. For this reason, it is important that you become familiar with all its tools.
ICT TOOLS FOR LANGUAGE LITERACY AND EARLY CHILDHOOD EDUCATION


ART SOFTWARE 

I already mentioned the potential with the use of IWBs. These programs allow children to do things they would not be able to do outside of the software. With the tools they provide they deliver 'clean' art that children can instantly rub out, undo or start all over again! Additionally, they can mix media combining both digital and traditional media.

VIDEO CAMERAS
Your children will enjoy exploring their own playful uses of the video camera so it is important to give them time to achieve this. Try not to structure their uses too soon or too often. 

WEBCAMS
These tools are as cheap if not cheaper to use than digital cameras. If you add a USB extension lead to the webcam it can be moved quite a distance from the computer. You will find that they usually have a button on them for taking still images, if not children can use the webcam software to take photos of video.