Early childhood pedagogy requires educators to use a range of instructional strategies and techniques to allow learning to occur.
Pedagogy can be seen as the holistic nature of an educator and service practice.
Technological pedagogical practices can be broken down into two categories – Technological pedagogical knowledge (TPK) and Technological pedagogical content knowledge (TPCK)
TPK – an understanding of how teaching and learning changes when particular technologies are used. It involves knowing the pedagogical affordances and constraints.
TPCK - an understanding that emerges from an interaction of content, pedagogy, and technology knowledge. This underlies meaningful and deeply skilled teaching with technology.
The use of technology in early childhood education can take place throughout most of the EYLF. However, it is learning outcome 4 and 5 where there is emphasis on early childhood teachers to incorporate pedagogical practices in early childhood with technology.
What are pedagogical practices with technology?
Pedagogical adaptions include:
Whether there is a need for pedagogical change – asking the critical question "will integrating particular technology enhance the teaching and learning experience?"
Being aware that technology can bring completely new means of learning to the classroom.
See below for a list of key technological pedagogical practices in early childhood education.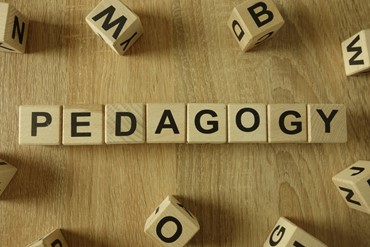 Technology Pedagogical Practices are successful when you…
Technology pedagogical practices examples
Provide technology in role-play areas that allow them to become independent in their use of ICT.
Facilitate technology learning activities in key learning areas such as literacy and numeracy.
Promote outdoor use of technology in early childhood education such as digital cameras for young children to take digital images of objects or record their play.
Incorporate ICT seamlessly into role-play to enable meaningful communication and give young children the opportunity to use and develop mathematical knowledge, skills, and understanding in practical contexts.
Use PowerPoint to engage young children with profound and multiple learning difficulties.
Determine a starting point for a child's ICT learning at your centre or school, and then enabling effective formative assessment strategies to track their learning progression.
Talk to parents or carers about what their child does with technology at home throughout the year.
Encourage independent use of technology at home by emphasising the place of ICT in children's learning.
Observe, evaluate, and reflect on their ICT learning experiences.
Practice intentional teaching strategies in early childhood with technology.