In the 21st century, children are increasingly embedded in ICT-integrated where digital technologies permeate their lives. Research tells us that this should lay the foundations for how teachers should use ICT in early childhood education. Yet there is little known about the type of pedagogy that is needed to support children's play with digital technology in early childhood education.
The use of digital technology in early childhood education can be used as a play-based medium for young children. However, there are factors influencing digital technology use in early childhood education and in this online PD for early childhood teachers, we will examine digital play in early childhood education.
Digital play is significant in the early childhood education setting and in the included videos of this workshop, you will discover how easily you can support it by embedding high impact teaching strategies in early childhood.
The following videos are case studies of how digital play is supported in early childhood education today and are taken from our accredited online course.
Videos are used in the online PD for early childhood teacher workshop to illustrate key points and early childhood teachers are encouraged to reflect on what they have seen. Here is an example of what you will see.
Case Study 1
Take some time now to reflect on the different perspectives of the children and the teacher.
What do you think is the perspective of the children?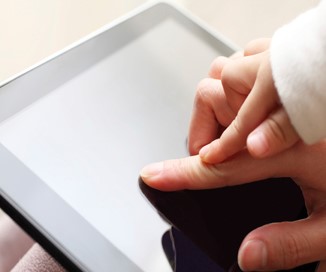 If you thought that the children probably had some experience with the iPad previously, then you are right! You might have picked this up as it illustrated that they recognised the iPad immediately and had some idea as to the purpose and possibilities of the technology. They knew that the iPad would have apps and that it would be connected to the Internet. They were familiar with it.
What do you think is the perspective of the teacher?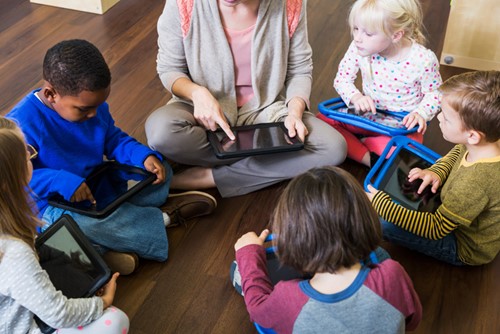 The questions that the children were asking were deflected by the teacher, weren't they?
The teacher, although shown in video, was holding onto the iPad and she considered it to be precious.
What issues do you think this raises for the teacher?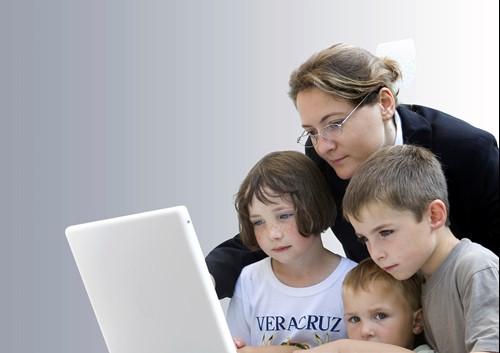 There are two issues that emerges which are:
Insecurity and
Lack of trustworthiness.
If these were the ones you came up - well done!
Time to think.....What do think should have been done?
ICT in Early Childhood Education Course Preview
The practices of the early years settings determine what may be possible for a child, such as when a teacher delivers their programme, or the rules of how to behave in early years settings, such as putting up your hand to speak.
The experiences that a child has with an activity at your early childhood practice is influenced by how you practice the use of ICT in addition to societal values and cultural beliefs.
"Digital play amplifies the need for children to work more consciously with the rules and roles designed into apps, thus creating new possibilities for complex play" (Fleer, 2017, p138). If digital pedagogy is to be theorised in the early childhood education setting, then your use of digital technologies needs to capture both the children's perspective and your teaching perspective as a relational whole.
Think about how you use ICT at your early childhood practice today and determine how you will maximise its use in early childhood education.
Completing this course will contribute to 5 hours of PD addressing 2.6.2, 3.2.2 and 5.1.2 of Australian Professional Standards for Teachers towards maintaining Proficient teacher accreditation in NSW, Vic, Qld and ACT.