Teachers in Melbourne are doing it tough these days with stage 4 restrictions just around the corner. Our hearts go out to you with the pressures that keep on mounting in relation to both family and work. Staying home as we all know is hard and damn right boring too. Like myself, there is only a limited amount of things to do and if you are in the city itself, you are completely confined.
While you are not teaching, it is still important to find a way to keep up with your CPD and although you can't go anywhere, there is plenty of online professional development for teachers in Melbourne.
Online workshops for teachers may be just one solution and since you have found this page, I can assume that you might have been searching for options already.
We have a range of online PD for teachers in Early Childhood and Primary education. All online workshops for teachers are low cost being $100 of less and offer you the comfort to complete the allocated hours for each course at your own pace.
Our online workshops are of particular interest to Melbourne teachers as they focus on the development of the Victorian Curriculum capability – ICT capability. It is a necessary requirement to be able to report on student progress in capabilities.
The Victorian Curriculum state that:
"The Literacy, Numeracy, and ICT general capabilities from the Australian Curriculum F–10 are therefore represented in the Victorian Curriculum F–10 as embedded in each curriculum area and are not discrete areas against which teachers should report student progress."
How to build on a child's ICT experiences?
Our online workshop for teachers using technology in the classroom in Melbourne and its suburbs begins with the following steps.
Harnessing the potential of Technology in Early Childhood Education: This online workshop for preschool teachers, kindergarten teachers and early Primary teachers understands the significance of many young children starting their education career with varying degrees.


This is fastly becoming a very popular PD for early childhood educators with course numbers growing monthly.
Taken from the most ICT capable learning environments, you will be able to apply research and evidence based teaching strategies in early childhood that deal directly with promoting the development of ICT capability in early childhood education and care learning activities. Thus, building on children's home experience of technology.
Completing this online PD for teachers will contribute to 5 hours of NESA and TQI PD addressing 2.6.2, 4.3.2 and 5.1.2 of Australian Professional Standards for Teachers towards maintaining Proficient teachers accreditation.
The course cost is $200. Learn more now.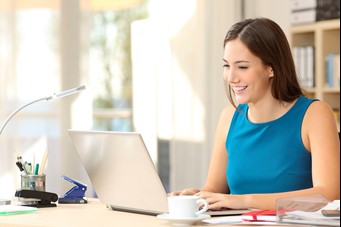 Another flagship workshop for Melbourne teachers is our most popular one.
ICT Teaching strategies for Primary School: In this online workshop for primary school teachers, we focus on the right technology to use in the classroom that will support the development of ICT capability whilst students are using it in meaningful, context-driven activities.
This workshop offers practical and immediately actionable advice on teaching strategies for primary teachers who integrate digital technologies in learning areas and who desire to develop student ICT capability.
The Australian Professional Standards for Teachers requires you to use effective teaching strategies for integrating ICT into teaching and learning (2.6.2) and this program continues from the early childhood workshop in a way that ensures learning progression and continuity in ICT capability with research and evidence based teaching strategies with technology.
Course cost: $200
Melbourne teachers, if you are looking for online professional development for teachers using technology in the classroom we can provide you with a low cost alternative to your professional development.
Our new affiliate program can also provide you with a way to earn additional cash on the side while you are at home. Start with a $10 commission with every enrolment your gain. Online professional development for teachers Melbourne is available now on our webpage. Check it out now.
View our full range of online professional development for teachers using technology in the classroom today.