There are many ICT tools which teachers can use in their classrooms today most of which are generic and affordable. You must always remember that technology integration in the classroom is not about using the next big technological development that comes around. It is about the here and now of the available technology.
For any level of education, ICT is a tool which is designed and created for a particular purpose. This is the true essence of using ICT in the classroom. It should never be used as a means to an end.
Here is what you will learn about in this article today:
Edtech for Early Childhood teachers.
ICT tools designed for encouraging, enhancing and managing learning.
Edtech for Early Childhood
There are many ICT tools that can be implemented successfully in a learning environment. Learning environments in early childhood can now be indoor and outdoor, so these tools can have quite an extensive range.
With ICT being developed at such a fast rate these days it is imperative that you choose the right tools for the job at hand. That is, that each one is developmentally appropriate.
The role that technology in early childhood education has is important, as researchers say that children can begin to develop their ICT capability at this stage.
This is a view that curricula such as UK Foundation Stage support and which others like the Australian Early Years Learning Framework can take advantage of today.
LEARN ALSO ABOUT:
The Best and Most Appropriate Empowering ICT tools.
Great ICT Learning tools for Language, literacy and Early Childhood Education.
How to choose meaningful ICT tools and resources.
12 Awesome ICT tools that will empower children today.
10 Great ICT tools for Science Lessons
What does a developmentally appropriate digital classroom look like?
Developmentally appropriate classrooms are intentional and well-planned learning environments where technology is integrated into child-initiated play.
Despite concerns that ICT may displace other activities or opportunities, it should never achieve this and it is your responsibility to ensure that it doesn't. A balance is required as Simon and Nemeth (2012, p. 32) point out below.
Appropriate Practices:
Be intentional with your technology practices.
Infuse technology and digital devices into many interest areas in the classroom and offer them as choices with clear objectives.
Use digital tools as options when they make experiences more meaningful or efficient or add value to learning.
Use software or apps that help meet curriculum learning objectives, meet program and state standards, and lead to deeper learning experiences.
Select an array of devices, software, and apps that encourage creativity and offer multiple divergent learning paths.
Within developmental abilities, balance teacher-facilitated technology activities with child-initiated technology activities.
Balance within developmentally abilities child-initiated activities with those that involve small and large groups and collaborative.
Extend the learning children initiate during choice time by offering technology as an option to enhance their experiences.
Develop systems in your classroom to track children's use of technology to ensure they are spending appropriate amounts of time engaging in a range of choices.
Develop systems to assess children's learning when they engage with technology. Are they meeting appropriate and expected outcomes?
ICT Tools for Developing Literacy
With the 'new literacies' comes new ICT skills as literacy is no longer limited to reading paper books and texts. Today, new literacies brings the learning of new technologies which are essential for students to master if they are to be literate for the 21st century. New technologies can be used to do traditional things in a different, more motivating way. As a consequence, teachers are challenged not only to integrate technology into traditional aspects of literacy instruction but also to engage students in emerging technological literacies.
As technology increasingly becomes an integral part of what we understand to be literacy and in the light of what research recommends (Fawcett & Synder, 1998, as cited in Wattes-Taffe & Gwinn, 2007), our teacher professional development related to technology integration in literacy focuses on "capacity building, where capacity is defined as the ability to continuously learn".
Word processing has close links to literacy and language development. Being proficient in word processing skills is something which students will continually use and build on throughout their school career.
Blogs are an excellent way for students to collaborate and communicate using an online word processor. 
Wikis ('What I Know Is'): These can be a repository of knowledge for students and like blogs, the possibilities for wikis are wide open. There can be research projects, writing projects and library projects just to name a few.
Emails;
Web creation and design: These are really online word processors and so the possibilities in literacy lessons are endless but can be limited to the teacher's own capabilities in ICT.
Web searching (Information literacy skills): The ability to find information is a vital skill to have in the 21st century. What strategies are available to navigate electronic texts and the internet? Where are the signposts and clues?
Drawing and graphics programs: Visual literacy is equally important today than ever before. Imagine demonstrating to your students how to use one of these drawing or graphics program so that they can use it creatively in order to add an image to a newspaper article, to understand how pictures can sometimes tells a thousand words just by the colour, expressions or medium used
Digital video: Harness the power of video to help students develop their language skills. 
Spreadsheets and Databases: Who said that these can't be used in English lessons? What about opportunities for the teaching and reinforcement of a range of higher-order language skills, such as keyword selection and the skimming and scanning of text?
Audio recording programs;
Presentation/multimedia programs;
Publishing programs.
ICT Tools to Promote Literacy and Language Development in Early childhood Education
Child development is the most general educational goal for early childhood teachers. ICT can be used to support the learning and development of both literacy and language in the early years education. This is mostly conducted through collaboration with other children around computers where the quality of discussions can be quite interesting.
Computers
Computers offer a 'print-rich' learning environment for young children.
You will most likely find that there is a lot more attention to detail in their conversations than in other situations. Some believe that this may to do with the abstraction the computer provides as it allegedly forces children to talk more and physically do less. My belief is that it has more to do with their enthusiasm about computers. The computer can be used very effectively, but it must be accessible to all children at once. Learning with the computer as an ICT tool requires that the monitor is eye height for most children and that the keyboard and mouse should be positioned just in front of the screen.
The rich contributions that ICT learning tools make towards literacy and language development are all interrelated areas and consist of speaking, listening, reading and writing.However, the computer itself as a learning tool doesn't actually aide in the development. In fact, it is the programs on it that have a lot more to do with it.This principle also extends to other ICT tools in early childhood such as smartphones and tablets where the app is really just another version of the software on the computer.
Developmentally Appropriate Programs
There are a few things which you need to remember in terms of choosing the most developmentally appropriate programs.
It is important that you look for programs that promote speaking, listening, reading and writing.
There are programs that can record children's voices. The Gruffalo App is one such example that allows children to record their voices in time with the story being told. They can then listen to their own voice throughout the story as it is being told.
The Internet can also help children learn literacy skills in their home language and in the language of their friends.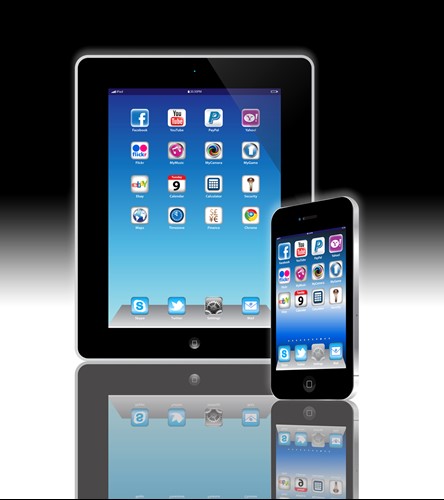 When it comes to multi-touch devices such tablets and smartphones you should be able to find apps that are available in the languages that reflect the learning needs the children in your care. These apps encourage the learning of writing on the screen with fun and interactive activities.
Word Processors
Word processors offer possibilities for children to compose and write without needing to have mastered the production of letters by hand. ICT learning tools for early childhood education offers such a variety of ways for children and photos and videos is another method to develop literacy and language skills. 
The reason why this is the number one activity for this is that it allows children to weave together words and pictures.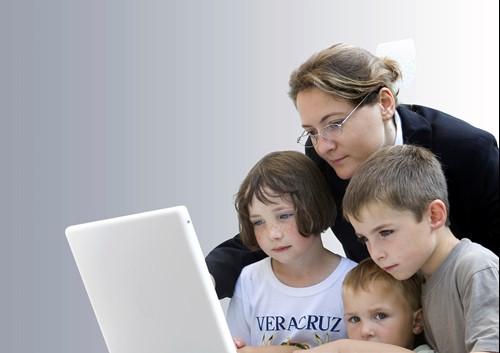 So these are the main ICT learning tools which I suggest to use to aide in the development literacy and language.
There are other tools such as multi-link headphones, digital cameras, webcams, audio recording software, walkie-talkies, telephones that also encourage the development of speaking and listening skills.
Interactive whiteboards and smart boards promote writing skills on a large scale.However, these are mostly used in collaboration with the ones I discussed earlier.
There are many ICT tools that can be implemented successfully in a learning environment. Learning environments in early childhood can now be indoor and outdoor, so these tools can have quite an extensive range.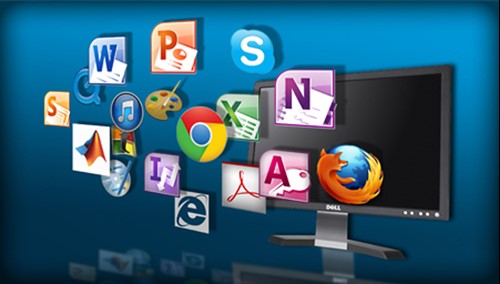 ICT Tools for Creativity
Creative thinking is a very important part of a young child's life. Children can use ICT as a creative medium beyond just using the obvious painting and drawing programs.
To help children develop their creativity, you should encourage them to:
Look playfully for alternative ways of doing things.
See there is always a choice.
Make connections between things.
Make unusual comparisons.
See things from the points of others.
(Siraj-Blatchford & Siraj-Blatchford, 2006, p. 36)
It is important that you are proactive in your interactions with young children by asking them "what if…?" questions.
However, you are here to learn about these educational tools for early childhood education, so I have provided you with a list and some teacher tested ideas that I have found.


Programmable Toys
By programming a toy to behave a certain way, children are able to view various problems from a toy's perspective.
However, a key benefit of using technology such as this is that it has functional transparency and this supports children to quickly learn how to program them.
Examples include Beebots, Roamer and Pixies.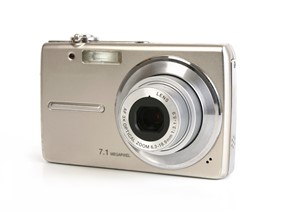 Digital Images collected by Digital Cameras
Digital cameras can provide more focus on activities as children can take pictures of themselves and their environments. This can encourage them to take more photos of things. You may also find that each time they do take a photo of something, that they can actually provide an explanation of why they were choosing to take a particular shot. In these situations, the camera helps to clarify and consolidate the children's learning.
ICT tools for sharing digital photos?
Sharing digital images is a great way to communicate to everyone what is happening in the early childhood learning environment. Good examples of such tools include:
Blurb,
Snapfish,
Walgreens and
Shutterfly.
It is always best to see which one is right for you.
PowerPoint
Continuing on with the digital images theme this program and others similar to it can provide children with a multimedia experience they will enjoy and be able to develop their creativity skills. These programs have colour, movement and sound so it is no surprise that it is quite appealing.
It is just as appealing though for children with profound and multiple learning difficulties. PowerPoint can make learning meaningful and relevant. With the use of transition effects, it can reveal a favourite character with a single touch by using it with the Interactive Whiteboard.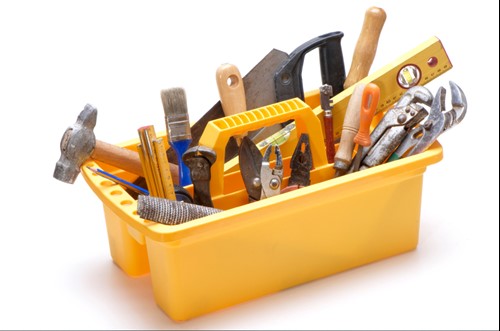 Interactive Whiteboards/Smartboards
These are especially appropriate for young children because they operate through finger touch. Children can make drawings, rub them out and move objects together as I mentioned earlier, resize them. It is the large screen that allows for greater collaboration. For this reason, it is important that you become familiar with all its tools.
IWBs have great potential for adults working with groups on focused tasks or in exploring adventure games and simulations.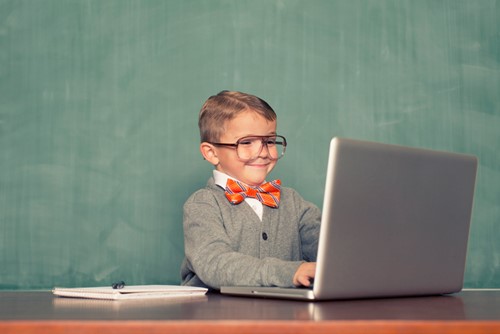 Art Software
I already mentioned the potential with the use of IWBs. These programs allow children to do things they would not be able to do outside of the software.
With the tools they provide they deliver 'clean' art that children can instantly rub out, undo or start all over again!
Additionally, they can mix media combining both digital and traditional media.
Importantly, they provide equal opportunities for all children being particularly useful for children with individual needs or who lack confidence in their own mark making.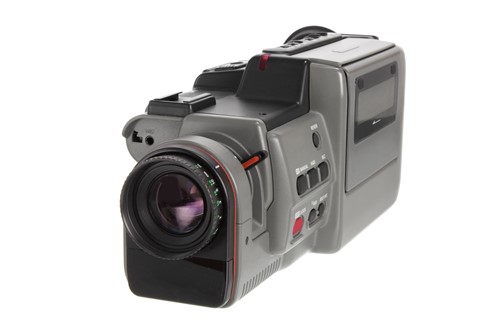 Video Cameras
Your children will enjoy exploring their own playful uses of the video camera so it is important to give them time to achieve this. Try not to structure their uses too soon or too often.
ICT Tools that Encourage, Enhance and Manage Learning
While just a few decades ago we didn't even own a computer, now, most people cannot imagine their lives without one. The presence of technology is getting bigger in everyone's lives - including children. In fact, it seems that the traditional classes are getting a bit behind, when compared to classes given with the help of ICT tools. These tools can be used for many different purposes, with the common advantage of being fun, entertaining and helpful, while engaging students into the class.
Let's take a deeper look into the most popular ICT tools out there:
1) Socrative - Created in 2011 by Amit Maimon, Benjamin Berte and Michael West, this app helps teachers test their students, by giving them mini-quizzes that they can answer in their laptop or tablet;
2) Scratch - Created for 6 to 18 year-old children, Scratch can help introduce programming: by combining music, graphics, and photos to create interactive games, it teaches about programming concepts, so that, later on, authentic programming can be more easily understood.
3) Google Classroom - This is a community based tool, allowing students to ask questions and receive answers not only from their teachers but also from other classmates. Teachers can also post, for example, lesson materials for students to review at home and create Google Forms to receive feedback, since this tool can be integrated with other Google products.
4) Khan Academy Khan Academy is a nonprofit organization that provides free education to everyone. Classes are presented through videos, interactive activities or challenges. It can be, thus, a way to supplement a teacher's work.
5) Twiddla -This is very different from the tools above, but also very interesting. Twiddla provides a collaborative online whiteboard, where teachers (or anyone else) can start a session and invite whoever they want to attend it. To complete the "online classroom", the app also provides a color palette tool and a shapes tool, among other helpful tools.
6) Cacoo - Cacoo was conceived for older students. With this app, it is possible to create diagrams and flowcharts online with real time collaboration.