Mobile technology is helping to represent abstract ideas in science. It has the potential to make significant contributions to the teaching of science including helping students understand scientific phenomena, assist in recording, exploring relationships and finding and researching information. 
When organising mobile technology in the Science classroom consider the following:
The current level of ICT capability in students;
The management of the resources;
How to evaluate the use of technology in the classroom and;
Technical support. 
Mobile Technology in STEM Education
Here are six teacher-tested ideas and strategies on mobile phone lessons in the Science context:
Get students to text the correct answer on their mobile phone to a question. The first student to do so would be the winner – Andrew Douch;
Ask students to take photos on a field trip and then to use them in a report – Rebekah Randall;
Text message images of minerals or elements – Lynne Sullivan;
Research a science topic that generates controversy such as global warming – Judy Pederson;
Use mobile phones to take pictures of everyday activities related to the study of chemical elements. Students could then use these images in their chemistry studies – Rebekah Randall;
Create a mobile-friendly website regarding nutrition and fitness – unknown teacher;
Take photos of objects in their natural settings – unknown teacher;
Document and take photos of different types of insects then send them to a class map on the Internet – unknown teacher;
Use the phone calculator app to make calculations.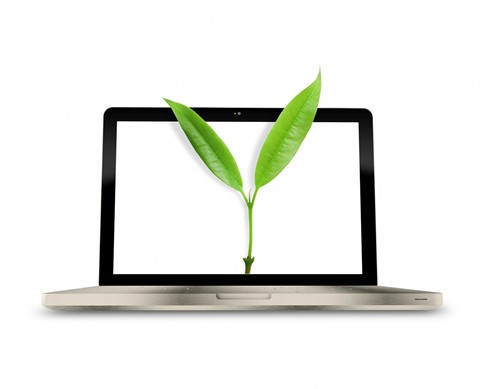 Science Teaching Strategies in STEM
STEM education in Australia is really starting to take off these days. The integration of technology in the classroom can go a long way in enhancing the learning of science in STEM science lessons. ICT in STEM lessons, however, opens up a lot more avenues for primary teachers in relation to developing progression in student ICT capability throughout the Learning Continuum.
ICT can help children in their science lessons work:
To access, select and interpret information;
To recognise patterns, relationships, and behaviours;
To model, predict and hypothesise;
To test reliability and accuracy;
To review and modify their work to improve quality;
To communicate with others and present information;
To evaluate their work;
To improve their efficiency;
To be creative and take risks;
To gain confidence and independence.
(Ager, 2003)
In this section, you will learn about teaching strategies in science such as:
Planning the use of ICT/technology in the classroom
The role of the teacher when using ICT in science lessons.
Selecting the appropriate ICT tools
These are what I consider to be the best primary science connection to technology as they will provide you with a strong foundation to effortlessly support the use of digital technologies in science learning.
Planning the use of ICT in Primary Science Lessons
When planning to integrate ICT into primary science lessons, you will need to take into account children's ICT capability in order to pursue opportunities to exploit and extend it. It is part of a set of factors that will make up a good lesson plan.
For example, the year 3 Science Inquiry Skills in the Australian Curriculum provides opportunities for students to Manage and Operate ICT along with Investigate with ICT which involves selecting and using hardware and software in addition to locating, generating and accessing data and information.
Look at the context of the features of ICT which make it a learning tool and decide whether it is appropriate to the learning outcome for which you are currently planning.
You also need to take into account, at the same time, other factors otherwise planning will be ineffective and even counterproductive.
Like in any other subject, the use of ICT must support and enhance the learning of science. You need to be mindful that some activities may develop scientific knowledge, skills, and understanding of children and this is fine if this is your intention.
However, they do not necessarily generate further ICT skill development. It is important that science lessons is interactive as active learning is a crucial part of any lesson, but especially for ICT in science. Students must interact with the computer in that they should not be passive recipients of the data or information on the screen.
A vital factor in developing ICT capability is that students must always be in control of the ICT tool whether it be a computer program or an iPad app.
Above this, you as the teacher must interact with the students and the computer as it is through monitoring ICT activities that you learn to intervene at the right moments. It is at this time that you begin asking key questions to ensure that children think critically and carefully about the concepts being taught.
Open-ended questions are ideal so that you avoid simple yes and no answers from them.
Examples include:
What would happen if the variables in this spreadsheet were changed?
Why do you think that the crosses on the scattergram are clustered together? What is this telling you?
How might the variables in the spreadsheet be changed?
Remember it is your ability to provide detail subject and pedagogical knowledge in addition to asking the right questions at the right time that makes ICT a powerful tool for the teaching and learning in science lessons
These questions will also help you in when assessing students through formative assessment strategies as it provides opportunities to assess student progress. Additionally, it can also be useful as assessing ICT is a particular difficult area. You will need to know what exactly is being assessed and why. Your goal as a primary school teacher should be to not only assess the subject knowledge, but also the use of technology and the technology itself. This is because ICT capability is being developed and assessed in primary education. Planning should ensure that ICT capability is enhanced as well as learning in the other subjects, even where there is only the potential for lower levels of ICT skills.
The Role of the Teacher
The key to successful teaching and learning with ICT lies in how the technology is used and employed, not in teaching of the technology itself. It is this that makes your role as the teacher crucial.
As a primary science teacher, you will need to:
Help students to raise questions and suggest hypotheses;
Encourage students to predict and say what they think will happen and;
Encourage closer and more careful observation.
Additionally, this may also involve you helping children to see ways in which their tests are not fair and ways to make them fairer which will ultimately encourage students to measure.
Above all, it is important that you:
Encourage children to think about their experiences;
Talk together and;
Describe and explain their findings and thoughts to others.
Technology teaching strategies in science such as the above can play a key role in STEM education in primary school. It is often how well you plan and understand your role as the teacher that make the difference between how well mobile technology in the classroom will help students achieve the learning outcomes and the development of ICT capability in science lessons.