ICT capability is an important component of the Australian Curriculum English Learning Area. It involves the effective integration of digital technologies when students interpret, create print and visual and multimodal texts.
As a leader in education at your school, you would most likely be charged with developing a whole-school approach to literacy development. It is a responsibility that can bear a heavy burden on the person if not prepared adequately.
In the Australian Curriculum and those that vary from it such as the Victorian Curriculum, the implementation of ICT tools is strongly encouraged so to ensure the effective development of literacy in lessons.
When designing a whole-school approach to literacy development, it is then possible to include the development of the general capability or 21st century skill - ICT capability. This is different to just learning ICT skills that merely teaches ICT techniques. There are in fact five components such as higher order skills (decision-making), conceptual understanding by the students, processes, routines and ICT techniques which together constitute ICT capability.
However, this article is not about developing ICT capability but doing so alongside literacy learning in the classroom.
ICT does lend itself to the development of literacy and allows you many opportunities to exploit its features effectively. Yet, if ICT capability is to be facilitated throughout literacy lessons, then it is important that you keep in mind these facts. Research (Kennewell et al., 2000) suggests that ICT capability can only be achieved when:
There is a high level of decision-making conducted by the students in the use of the technology;
Students are given opportunities to use more intellectually challenging software such as content-free software and;
There is a high level of control over the technology by the students themselves.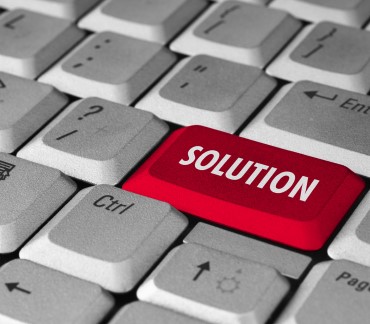 To develop a whole school approach to literacy development that incorporates the facilitation of ICT capability, you not only need to carry this process in five stages, as will soon be stated, but also ensure that your colleagues are ICT capable too. An ICT capable teacher in definition is someone who has just not acquired the right ICT skills, but has developed an understanding and judgement about how to use those ICT skills appropriately.
An article I read a while ago, taught me how to structure this approach to the development of literacy and ICT capability. It was a teacher who was given the initial brief of maintaining the original literacy program, but later realised that if it was to meet the requirements of the school, changes would need to be made. Adapting this same process, you can include the integration of digital technologies too. It involves these stages of planning:
Diagnostic assessment cycle;
Strategies cycle;
Mid-cycle assessment;
Strategies cycle and;
End of program assessment.
Imagine being supported or knowing that your colleagues would be supported in this process with evidence-based ICT teaching strategies delivering practical and immediately actionable advice!
Research indicates (Kennewell et al., 2000) that the extent to which ICT is implemented effectively in literacy lessons depends on a large extent on the teacher's own ICT capability level. Knowing this wouldn't you rather be assured that they will also be boosting their own level of competence and confidence in literacy teaching with ICT.
Look at this example!
See Sample Year 5 Literacy with ICT Activity
In order to plan for effectively for the integration of digital technologies (ICT capability) in the English Learning Area, what questions do you think you might ask yourself? It could look something like this...
What is the current level of teacher competency with ICT in literacy lessons?
How can you effectively assess this?
What software can you use to support literacy development?
In terms of student use of digital technology, what do you need to know and why?
How can ICT capability be assessed alongside literacy?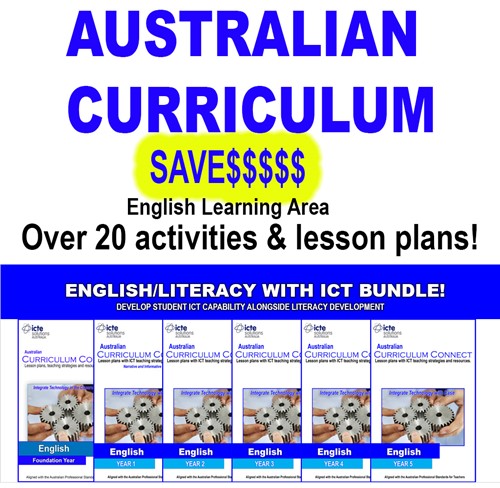 These are just some of the questions which our whole-school literacy bundle can answer for you. As a bundle, you will be able to provide teachers across the school with the expertise they need to know in order to progress and ensure continuity of student learning in Literacy and ICT capability.
Progression and continuity in any discipline including Literacy can only occur if teachers across the whole school use the same strategies and continually pass on the necessary knowledge to other teachers key information about a student's capabilities in literacy as well as ICT capability. 
Key teaching strategies you and your colleagues will learn include:
Understanding how students learn with ICT;
Building their capacity in teacher competence and confidence in ICT that supports literacy development;
Determining a starting point for students in literacy and ICT capability;
Implementing evidence based ICT teaching strategies to support literacy development in the classroom;
Classroom management strategies when using digital technologies in the literacy lesson;
Enhancing opportunities within the curriculum to exploit ICT for literacy learning;
Providing an inclusive technology-rich literacy learning environment.
All these teaching strategies that you can implement in the literacy lessons can be transferred to other learning areas afterwards thereby boosting the whole school's performance across the Australian Curriculum.
Once you have mastered these teaching strategies then you will be given opportunities to implement them as you and your colleagues will continue to supported using the Australian Curriculum aligned literacy activities that capitalises on the use of digital technologies.