By Michael Hilkemeijer
Science is a core subject in primary education and since the introduction of STEM education in elementary schools its significance has ramped up tremendously.
The importance of STEM education in elementary schools lies in the fact that young children will go on to play an integral role in a nation's global competitiveness and economic stability.
As a teacher, you will need to "foster critical thinking through problem-solving in elementary STEM education and provide students with an academic edge over the competition" (University of Florida, 2021).
In this article, we are going to look at the integration of technology in science education. However, it is important to first understand this question:
Why is science and technology important in education?
The Importance of Science and Technology in education
In the 21st century, we all live in a world surround by science and technology. As young children grow up in a technologically dominated society they need to also be scientifically literate to succeed.
Teaching children how to think scientifically is about enabling them to think, learn, solve problems and make informed decisions. All these are integrated into a young child's education and life.
The Importance of Technology in Science Education
The importance of technology in science education lies in the fact technological developments provide many tools for scientific study and experimentation.
Information and Communication Technology (ICT) can enhance the teaching and learning of primary science and science can provide a meaningful context in which to develop ICT capability and technological literacy.
For example, ICT can:
Facilitate links with other places, subjects and other people;
Facilitate the asking of questions and forming modifications of opinions;
Provide access to secondary sources of information with more breadth and depth;
Support communication, thereby raising issues of audience and viewpoint;
Enable the gathering, storage and manipulation of data and other information;
Enable more effective analysis of data and information;
Enable the simplification, simulation and modelling of scientific ideas;
Enable more effective communication of understanding or experimental results;
Support the asking of "What if…?" questions through experimentation and testing;
Support teacher professional development alongside students' learning.
All this falls into two broad areas of which are: Communicating and Data handling. Classroom activities that are a part of this include:
Researching;
Searching for information;
Analysing data;
Simulations/demonstrations;
Modelling and;
Drawing diagrams, writing up and presenting findings.
ICT and primary science are inextricably linked. They are mutually depended in that ICT assists scientific development and vice versa and I hope that by the end of this article that you will come to same conclusion.
The use of ICT in science education is also beneficial in that it can be used to adjust the needs of the children. For example, the learning outcome of a science activity could be to label a picture of a plant.
Children with little experience of ICT can drag and drop the labels from one part of the screen to another;
Children with more experience could extract labels from a word bank;
Children who are more confident could type the name of the label into the picture;
Children with advanced skills could locate a suitable image from the Internet or use a graphics program to draw one themselves.
Technology Integration Vs ICT Capability
When using technology to teach science elementary it is significant to understand that you are in effect integrating ICT in the classroom. This point was raised in the introduction where I mentioned that the use of ICT in primary science can in fact develop student ICT capability.
The reason why this is important is that ICT capability can only be developed in meaningful subject-related learning activities. There is also a direct link between what defines technology integration in the classroom and ICT capability.
To elaborate on this further, the two elements that bind them together are the fact that they both require the transparency of technology in learning activities. Therefore, you could say that technology integration is ICT capability.
And it is in this respect. However, ICT capability is more than just this. Many consider the integration of technology in the classroom as just the teaching of ICT skills, but this is not the case.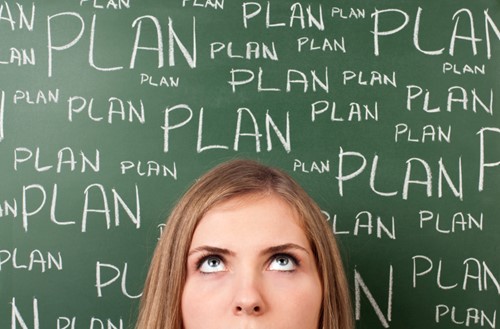 Planning for Science with ICT
When it comes to planning for primary science with ICT it is about identifying the sorts of activities where ICT can enhance and support the learning of science. Some activities can develop scientific knowledge, skills and understanding of young children but do not support the development of ICT capability.
What do you need to consider?
Curriculum opportunities;
Building on home use of ICT;
Planning the incorporation of ICT in science;
Analysing the situation that leads to good planning;
Planning effective lessons;
Planning for learning progression.
How to Teach Science in Primary School
Teaching ICT in primary Science is about understanding what underpins the effective integration of technology. In essence, what it requires is ensuring that technology is used transparently in learning activities and thereby developing student ICT capability. 
What do you need to consider?
Understand what underpins effective science teaching;
Differentiate instruction with technology;
Use of strategies to maximise the use of ICT in primary science;
Select the appropriate technology;
Employ technology solutions.
Understanding how to integrate technology in the Science classroom requires continual and complex professional development and you can join this online professional development for science teachers today.
Begin with a 10 day free trial and thereafter pay just $34 AUD ($25 USD) per month.