The use of the term ICT has a broad meaning in the Early Years setting. Most often than not, it is sometimes referred to as 'technology', yet this is not entirely accurate as technology includes far more than the electronic technology usually being referred to. Many consider it to be a more friendly term. So in this article I might use the terms 'ICT in Early Childhood Education' and 'technology in Early Childhood Education' interchangeably.
In this article, you will learn:
The importance of integrating technology in early childhood education.
How to use strategic planning in early childhood.
How to develop the capabilities in ICT in Early Childhood.
The importance of professional development in ICT.
As many authors have stated such as Price (2009) and Siraj-Blatchford (2006), technology in early childhood education is very important as children need to learn both about and through technology. 
For example, they learn about technology as they investigate what it can do, how it works and what it can be used for. They learn through technology when they use it as an ICT tool for a purpose such as when they use the digital camera to take photos of something they made. The use of technology in early childhood education adds new elements to learning environments.
What are the benefits of ICT in Early Childhood Education?
There are many benefits of ICT in early childhood education that I have listed earlier in another blog, however, some other advantages and disadvantages can be seen below.
Some advantages are:
Young students are generally more focused and attentive when there's technology involved compared to the traditional way of learning, which is using the whiteboard. One of the main benefits of involving technology is that it's more engaging and interactive, especially since your main competition is the boredom of students. With technology, this rarely ever happens since their focus is completely engaged.
Technology also makes it possible for students to undergo training resources that are paperless. Teachers don't have to undergo the struggle of printing resources for students with their lessons. If it's paperless, it also makes things more convenient for both the student and the teacher.
Technology also makes parents' see the progress of their children. With modern technology today, communication is now made easy between teachers and parents. Parents can now keep track of their children's progress with technology.
Despite this, there are also some disadvantages of technology in early childhood education which include the following:
As lesson is being discussed, if there's technology in the picture, young students may use technology for the wrong usage rather than the right ones.
Another disadvantage is that the early exposure of young students at an early age may lead to a lack of their social skills. Once they've been accustomed to having technology at their grasp, there would no longer be a need to exert effort to socialize with their friends or their family. The technology was built to enhance the essence of technology but if you're not careful enough, it can have a dangerous effect.
This can lead to a lack of critical thinking skills and their attention span may decrease since they're going to be accustomed to getting information with one click of a button. If technology is overused, the very advantages of technology can be used against it and can disrupt any benefits technology could provide for young children.
What the benefits really come down to is first that young children need to begin to understand the role that Information and Communication technology (ICT) has in their lives. Secondly, they also need to develop the notion that is a tool designed for a specific purpose. You should also never forget that the use of ICT in early childhood education can greatly enhance learning.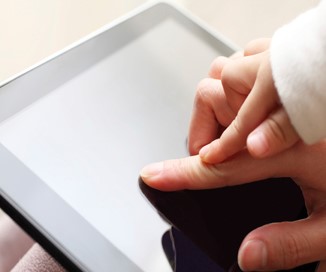 Integrating ICT in Early Childhood Education
It is essential that children prior to them beginning school (preschool) find out identifying the uses of technology in their everyday lives. They need to be learning and using computers and programmed toys to support their learning. Therefore, it should be one of your goals as an early childhood teacher to encourage children to observe and talk about the use of ICT in the environment on local walks. It will also be important for you to draw attention to home corner washing machines and to indeed encourage the use of pretend or functioning items such as telephones, cash registers, barcode scanners.
By doing this, as an early childhood teacher you will help children to become aware of technology and thus influence further progress as computers become more widely used by children. Remember, your knowledge is crucial to the imaginative application of the curriculum to the learning situation.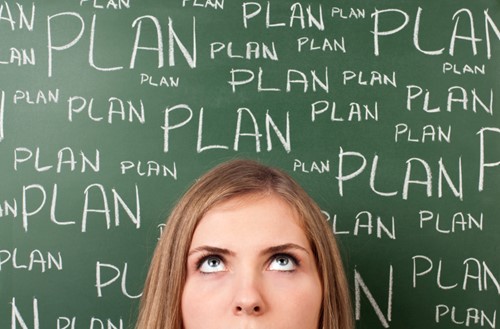 Planning in Early Childhood Education
The planning of technology in the curriculum involves at least 11 steps for successful integration to occur. In your planning, you should ensure that ICT is viewed as an ICT tool to support and enhance teaching and learning. It should not ever be seen as just a skill to be learned and an 'add-on' to the curriculum. The result is that the quality of what is taught and learned is further developed and the effectiveness of the learning process is increased.
All because you used ICT in an imaginative way to deliver the curriculum and threaded it through all the Early Years Learning Framework (EYLF) goals.
Traditionally, the best practice to achieve this is to either plan the delivery of the Early Childhood curriculum in a thematic approach or an approach which is based on the breadth and depth of the Early Years Learning Framework stepping stones and Early Learning goals.
ICT Capability in Early Childhood Education
By joining a class in an early childhood teacher course online, you will be choosing the path to which much of the literature highlights is the road to the integration of ICT.
The advice you will get will also help your centre or school which has already started this process.
The process of integrating ICT in early childhood learning does not involve a high budget, but a strong will and a critical approach to "teachers' own pedagogical experience, perception of modern knowledge about the role of ECE, courage and the need to innovate, reverence of children and their parents and – last but not least – curiosity and the itch to explore the potential of ICT to support this kind of transition" (UNESCO, 2010).
What is ICT capability?
According to Morgan & Siraj-Blatchford (2009) "ICT capability is considered the ability to utilise ICT independently, appropriately and creatively and to understand ICT in its social context" (p.16). 
Research shows that children who are ICT capable not only have the technical knowledge and skills but also an awareness of this knowledge base in order to be able make effective choices (Kennewell, Parkinson, & Tanner, 2000).
Children are considered therefore to be ICT capable when they have the "disposition to construct ICT solutions to problems which are appropriate to the context and are based on knowledge of the opportunities and limitations offered by the systems available" (Kennewell, Parkinson, & Tanner, 2000, p. 39).
Australian Curriculum
The development of ICT capability is of much importance today as the Australian Curriculum has placed it amongst all Learning Areas of its curriculum. As a result, early childhood educators need to begin to lay the foundations so as to ensure progression and continuity in student capabilities. Research shows (Bolstad, 2004) that it is important that both practitioner and child develop ICT capability. However, according to Kennewell et al. (2000), the level of capability development a child creates is directly connected to the educator's own level of ICT capability.
Therefore, it is pertinent to start this section by discussing how practitioners can do so.
Achieving ICT Capability in your Early Childhood Education and Care Centre
Research shows that to achieve this, early childhood teachers will need to develop their capabilities in addition to children's ICT capability being developed. 
Practitioner ICT capability development
Developing practitioner ICT capability plays a significant role in the ICT capability of children in early childhood education.
Practitioners are amongst other people who are present in children's lives so it is crucial that they are able to make the right decisions in terms of the use of ICT in their curriculum.
According to Bolstad (2004), educators need to have well-developed understanding of the role and potential of ICT in early learning in addition to having practical skills.
In contrary to these findings, studies conducted in Australia (Cooper, Farquhar, & McLean, 2001; Downes et al., 2001 as cited in Bolstad, 2004) have indicated that ICT use is minimal and that practitioners have a lack of understanding on the values of ICT and how it can contribute to their practice.
In order for practitioners to further develop their ICT capability, they need opportunities to learn about:
The possibilities that ICT offers for new ways of communicating, seeking, and handling information, and interacting with the environment and other people;
What research says about the role and impact of ICT use for children's learning, play, and development; and
Examples of how other early childhood education settings have used ICT to support children's learning or play; or to strengthen relationships between children, practitioners, and families.
          (Bolstad, 2004, p. 9)
The development of practitioner ICT capability needs to be nurtured by providing them with the skills to use different forms of ICT and being able to identify how they could use ICT to support or extend practice in their own early childhood setting (Bolstad, 2004).
Child ICT capability Development
It is imperative that practitioners help their children develop ICT capability. According to Bolstad (2004, p.7) "Information and communication technologies are becoming more embedded and ubiquitous in the environment around children".
The continuing emergence of new technological advancements and developments will mean that young children will continue to be exposed to these ICTs in their lives. As much of the research states that this is the exact reason why young children need to develop 'technological literacy'.
The key skills that young children in early childhood education should learn would include being able to "find out about and identify the uses of everyday technology" and this means that children need to be given the opportunity to use ICT to support their learning (Bolstad, 2004, p. 7). As a result, children will learn to become effective lifelong learners.
Other skills would include being able to analyse and organise information and recognising the way that ICT can shape information (Bolstad, 2004). Living in a knowledge society these skills will become essential for each child to prosper and even survive.  These are the individual needs and expectations of society today (Semenov, 2005). An 'information literate' person is someone who proficient in the use of ICT.
Harness the Potential of Technology in Early Childhood Education is a nationally accredited early childhood teacher course online that help your ECEC follow the recommended path by key scholars such as Price (2009) and Siraj-Blatchford (2006).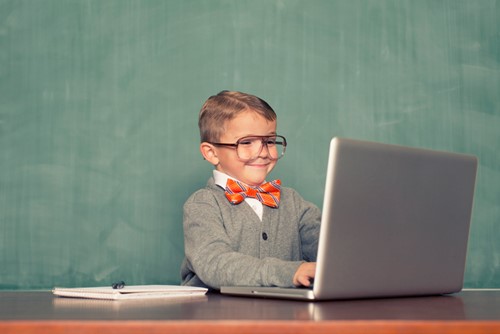 Meet the PD for Early Childhood Educators Course Facilitator
Hi! I'm Michael Hilkemeijer and for over 10 years I have been teaching and studying the best practices about how to develop student ICT capability in the learning environment.
If there is one thing that I have truly discovered and learned over the years is that the development of ICT capability for children must start from the foundation up. There are many benefits of ICT in early childhood education. However, the one that stands out the most to me is that it prepares young children for life outside of school education that is dominated by technology. Regardless of whether or not it is your belief that young children should not play with technology at this stage of their lives, this is a fact that simply cannot be ignored.
Other advantages of ICT in early childhood education are branches of this single benefit but have just as potent and powerful emphasis on it themselves. They may include:
Enabling young children to develop the notion of using ICT tools designed for a specific purpose.
Educating young children on the technology that surrounds their everyday lives.
Enhancing learning in key learning areas such as literacy, numeracy, science, and language.
From an early childhood teacher's perspective, the use of ICT early childhood education can broaden your experience and expertise in the process. It is never too late to start learning about ICT in preschool or kindergarten and how it can be used in a powerful way to support young children's learning and to improve teaching practices. As Sally Dennis (2009) once wrote:
"Competence has to start somewhere, even if this means starting with 'nothing' and building to 'something'. The journey needs to begin so that you can become a successful and effective user of ICT within your teaching practice" (p.134).
It is for this reason that I have researched all the best practices to develop ICT capability in early childhood education. I have also looked at other successful classrooms and schools that have proven attainment levels in technology literacy in early childhood and primary education.
What I learned was that if ICT capability was to be developed throughout school education, then teachers needed to share the same beliefs and perspectives about being able to harness the potential of ICT in learning areas. Teaching practices must also be similar or the same so that children don't get confused with the different teaching methods and progression and continuity occur.
This was the moment it became clear to me that the foundations of early childhood education technology use must be the point where early childhood teachers build on a young child's technology experiences at home.
HARNESS THE POTENTIAL OF TECHNOLOGY IN ECE TODAY
Participants in this online PD for early childhood educators include:
Preschool teachers
Kindergarten teachers
Year 1 and 2 teachers
Other Childcare workers and educators.
"I really enjoyed this course! It was very informative and well researched. It gave detailed descriptions regarding all areas outlined in the objectives. The videos made the learning seem more interactive! The tasks were very beneficial and applicable to my future teaching practices!" - Dominique
"I enjoyed the course as it was something I was interested in. I am glad there were videos as I find it hard to sit and read the text the whole time. When I asked for help I was able to have my question answered. The resources/ articles were awesome I will be keeping them to help for the future." - Akala
The early childhood education skills that this PD for early childhood educators covers include:
Analysing the situation to assist with planning
I will show you how conducting a thorough analyses of the situation can inform planning by first understanding your own capabilities and strengthening your understanding of the need for ICT PD for early childhood educators.
Formative assessment in early childhood education
I will show you how you can build on your expertise in observation in early childhood by overcoming the difficulties to make judgements about the conceptual and procedural technological knowledge of the children. Gain the expertise and knowledge to have clear technological outcomes in mind and make assessments on children's behaviour.
Teaching approaches in early childhood education
I will show you how to make informed instructional decisions on whether there is a need for pedagogical change that will enhance the learning experience by using assessment to inform teaching methods and employing sound strategies that will build on a child's technology experience and develop their ICT capability.
These skills in early childhood education are essential for young children to truly become proficient users of ICT and to have develop the notion of ICT products as tools designed for a specific purpose. Such skills in also lay the foundations of early childhood education in other key learning such as STEM, literacy, language, and communication.
The benefits of ICT in early childhood education outlined earlier emphasise the importance of professional development in early childhood education in relation to pedagogy in ICT and integrating ICT in ECE. Supporting the development of ICT capability of the people in young children's lives is important for this online PD for early childhood educators and complex and continuous professional development of ECE teachers is a key requirement of the productive integration of ICT into the learning processes of children. This all relates to your ICT competency as an early childhood teacher.
I encourage you to learn how to effectively integrate ICT in preschool, kindergarten and other areas where you may work with young children. Build the foundations of early childhood education use of technology and become a witness to the benefits of ICT in early childhood education today.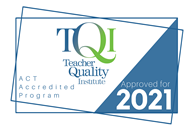 Completing this early childhood education online course will contribute to 5 hours of TQI and NESA PD addressing 2.6.2, 4.5.2, and 5.1.2 of Australian Professional Standards for Teachers towards maintaining Proficient Teacher accreditation in NSW and ACT.
Training Resources - Early Childhood includes the following and more:

Learn all the information about ICT early childhood education all in one package for your convenience right here.
Harness ICT in Early Childhood Education Australia - Subscribe today for just $10 for the first month, $25 a month afterward.