In this article, you will learn about:
What is mobile learning?
Mobile learning in Early Childhood - key findings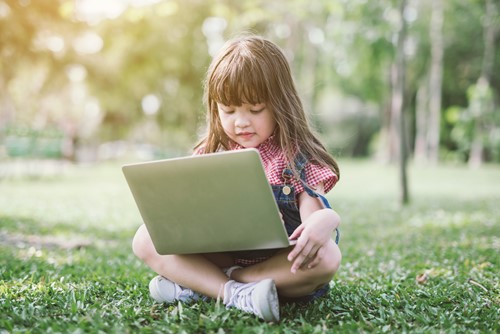 Understanding about Mobile Learning in Schools
Nowadays, you no longer have to be confined to your desktop computer with the continual emergence of mobile learning or m-learning. In this article, you learn about the types of mobile technology that can be used in education along with the benefits they all bring.
So what is mobile learning? Commonly referred to as m-learning it is a new way to access learning content using mobile learning devices. While using more common technology such as desktop computers and even laptops, nowadays, mobile learning technologies are diverse and is small enough to carry around conveniently.
Examples of mobile technology in education include:
Laptops – while you cannot fit it into hour pocket they are becoming lighter and easier to carry around with you.
Smartphones – access to the WWW in the palm of your hands makes learning more personable. Most also have video and digital photo capabilities that adds value to their use throughout KLAs.
Tablet computers – a good example is the common iPad from Apple, however, other tablet PCs can be integrated from Samsung for example. Together with smartphones they share similar capabilities and with presence of WiFi and mobile networks they can be used anywhere.
Here are the top benefits of mobile technology in education today -
Tablets change how we perceive computing: the use of tablets allows for student learning to become more personalised and accessible.
Education is gamified: as each generation of children grows up in an technological dominated society most these have already had access to video games. So to make learning more engaging and motivating many curriculums are including this element in them.
Real-time feedback: being able to walk around with mobile learning devices means expecting feedback in real time. Such expectations is not only common but is supported by the fact that research has proven that it significantly improves student performance.
Communication becomes truncated: social media channels such as Twitter has been linked to students not being able to articulate their ideas longer as a result of character limiting in social media use.
Hands-on learning: the use of mobile technology in education makes learning more engaging, interactive and motivating.
(TechRadar)
Other benefits of mobile learning in education include:
Anytime, anywhere – you can learn from home, school, or anywhere else you feel comfortable learning.
Enthusiasm – already discussed earlier, a lot of enthusiasm can come from students when they find learning engaging, motivating and fun.
Diversity in learning resources – mobile learning technology continues to emerge with each one offering more features than before and mostly include audio, visuals and even text styles to make lessons seem interesting.
Easy access to quality information – mobile learning allows learners from all over the world to come and learn together and this means that there is no need for anyone to worry about getting quality education or travelling to get it.
Understanding what is mobile learning in education is important to the 21st century teacher whose classroom and school are becoming more digitalised as governments and societies continues to push for an ICT literate workforce and digital economy.
The importance of mobile learning in education comes down to this. Each individual child has access to the learning resources. So if you want to know why use mobile learning, look no further than these reseasons.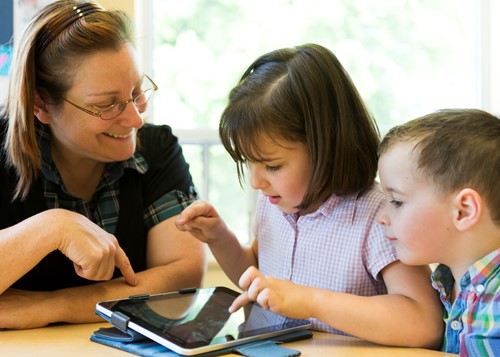 The use of Mobile Technology in ECE
As digital technology in early childhood education continues to become more popular over time, mobile learning has indicated a number of benefits for young learners in early childhood education and care settings. 
However, before we look into this it is important to understand what is mobile learning in education?
To understand the answer to this question, we need to first answer the question 'what is mobile learning technology?'
Today, there is a lot of mobile technology around. I mean, just of the top of my head, this includes:
Tablet computers such as the iPad;
Smartphones;
PDA devices and;
Laptops.
All of these devices have one thing in common which enables it to be effective in education - actually, there may be more - however, I see it that they provide access to information anytime and anywhere.
They also enable communication between users which in fact they are effectively known as ICT - Information and Communication Technology.
Back to the first question though "what is mobile learning in education?" The answer then is that it enables young learners to extend the classroom both spatially, geographically, and temporarily.
This means that education does not have to take place in the fixed parameters of location and time. If you want to know about this, follow this link.
Research on Mobile Learning
A recent study on the use of mobile learning in digital technology in Early Childhood Education has revealed some key findings and recommendations. The pilot project titled "Developing the use of portable devices in early years learning" examined the long term use of iPads in Primary schools in Northern Ireland.
It assessed the use of iPads in the Early Years and Foundation Stage of learning and the key findings focused on:
Impact on literacy and numeracy;
Impact on teacher's professional learning;
Impact on leadership and management and;
Impact on parental involvement.
Impact of Technology in Early Childhood Education - Mobile Learning
Amongst these findings were signs of positive use with iPads such as:
The belief that iPads have had a positive impact on the development of literacy and numeracy;
Enhanced communication skills;
IPads enhances numeracy skills in a more engaging and exciting way than traditional practices;
Digital technology in early childhood education complements existing teaching practices;
Open-ended apps provides students with a range of literacy and numeracy activities;
Children view the use of iPads as a play toy and;
There was evidence of a range of competency and creativity in the use of digital technologies.
In terms of teacher professional development it found that:
The use of iPads has had

 a 

positive impact on teacher's motivation and enthusiasm;
Teachers were initially nervous about using digital technology in early childhood education and;
Teachers were continuing to review their practice to understand where digital technology can enhance learning.
Recommendations
Based on these findings some of the recommendations included the following:
The contribution that mobile digital technology in early childhood education makes towards teaching and learning in this setting is enormous. Mlearning is becoming more and more popular in all education settings and this means that early childhood teachers should lay the foundations for the effective development of ICT capability through the use of these technologies.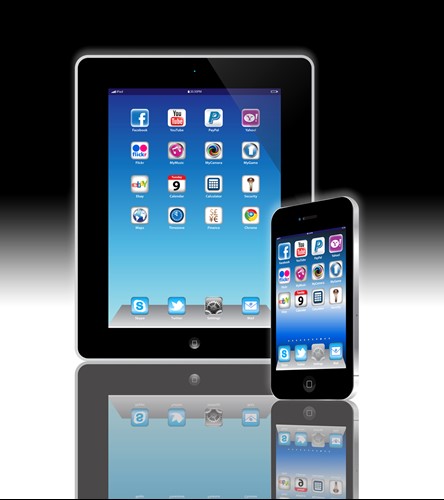 Why use Mobile Technology in Education
In this article, you will learn the importance of mobile learning in education today. 
What is mobile learning?
Another term for mobile learning is m-learning and this is to do with a new way to access data for learning using mobile devices such as tablet computers, smartphones and laptops. As such, it is possible to learn wherever and whenever you want with mobile devices like these as long as you connected to the Internet.
Mobile technology in education is increasingly being used as the result of many children having access to mobile devices through self ownership or by the people that surround their lives.
There are a number of reasons why mobile learning in education should become a key practice in the learning environment. These include:
Young children are increasingly being connected
Surveys show that 80% of people who surround them have a smartphone. Adults and older children in young children's lives are found with this device on them at all times. They will most likely pick up this trend when they are older and so it is important that you embed innovative teaching methods in early childhood today.
Attitudes towards Anytime, Anywhere improving
Surveys have showed that 52% of students are highly motivated to learn and 36 % of teachers said that it helps develop student creativity and thus, I believe develops their ICT capability.
Mobile shift
Society is moving towards using more and more mobile devices in work and play. Embedding mobile learning in education in the early years helps to connect what they are doing to the real life.
Better knowledge
Users can access large amounts of data and build on their own knowledge base without constraints.
These are just some of the benefits of mobile technology in education. To learn more about other benefits, click here.