Online PD Teacher Workshops
Online PD Teacher Workshops
Online PD Teacher Workshops
The importance of professional development for teachers lies in the fact that we all live in a changing world. As new knowledge and information emerge about learning areas, so does the pedagogy. Teachers need to keep up-to-date with these changes if they are to prepare their students for the future.
Our ICT professional development for teachers is about enabling Early Childhood Education and Primary teachers to use ICT seamlessly in the key learning areas such as literacy and numeracy with high impact teaching strategies for technology in the classroom that they will continue to embed throughout the curriculum. We give you the expertise you need in order to make instructional decisions about the use of technology in the classroom.
Accredited Professional Development Workshops
Our online workshops for teachers are aligned with the Australian Professional Standards for Teachers and accredited through two governing bodies - NSW Education Standards Authority (NESA) and Teacher Quality Institute - ACT (TQI).
In our educator workshops, you will focus on the following areas:

Click one of the teacher workshops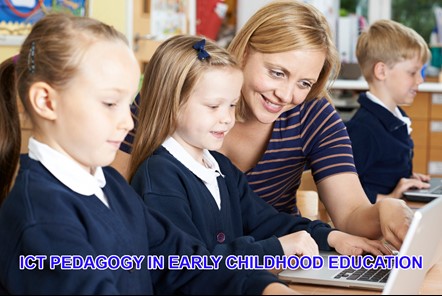 5 Hours of NESA and TQI registered online PD - Suitable for Preschool, Kindergarten, and Early Years Primary teachers and leaders.
"I really enjoyed this course! It was very informative and well researched.  It gave detailed descriptions regarding all areas outlined in the objectives.  The videos made the learning seem more interactive! The tasks were very beneficial and applicable to my future teaching practices!"
4 Hours of NESA and TQI registered online PD - Suitable for Early Years Primary and K-6 teachers.
"This course has been beneficial. I have learned more about how to integrate ICT in the classroom and how to support the students who struggle in this area. The readings have been particularly useful and it has been great to see other professionals and their use of ICT in the classroom."
- Kerrie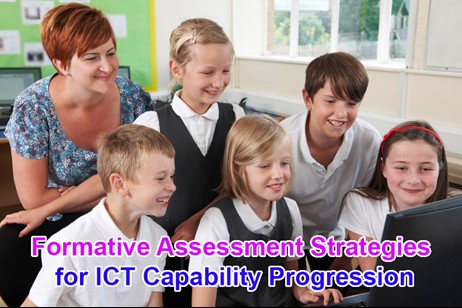 5 Hours of NESA and TQI registered online PD - Suitable for Early Years and K-6 Primary teachers.
"I consider myself to be highly confident in ICT, however, through this comprehensive course I learned things which I never knew about."
- Amanda
5 Hours of NESA and TQI registered online PD - Suitable for Learning Technology leaders, ICT coordinators, School Principals, Deputy Principals, Teacher Librarians, and Technology Integration teacher leaders.
"I have thoroughly enjoyed this course. I have learned the importance of ICT in all schools. This course has enhanced my ideas of classroom practice by giving me confidence in knowing that I was on the right track."
- Louise