9 of the Best Formative Assessment in Early Childhood
9 of the Best Formative Assessment in Early Childhood
9 of the Best Formative Assessment in Early Childhood
Assessment for learning in the early childhood setting is essential as it determines starting points in a child's learning journey. The use of digital technologies in the integrated curriculum is one area where you can capitalise on your expertise in observations – a trait that will further develop their capabilities in ICT.
Formative Assessment in Early Childhood
Here are 9 formative assessment methods that will transform the way you assess children's progress today.
1. Planning the integration of ICT
Assessment as you know is linked to forward planning so it makes sense to start with this practice first. However, when it comes to the integration of digital technologies it is a little more complex. To plan effectively you will need to consider the following:
Plan for progression in the classroom and throughout school;
Planning for continuity in ICT;
The Early Learning Framework goals and Curriculum outcomes;
Plan for personalised learning;
Planning for the next sessions – medium and long term plans;
Planning for the assessment of ICT;
Planning appropriate ICT activities;
Planning the selection of ICT resources and tools.
2. Monitoring and observing children's work
The integration of digital technologies is understood in the Australian Curriculum to be known as ICT capability. Research has demonstrated that ICT capability is more than just the learning of ICT techniques. Questions you might need to answer include:
What do you monitor when integrating digital technologies?
What are effective observation techniques?
The last question you probably might think that this is covered already as you are skilled in this area. However, like planning, the integration of digital technologies adds on another complex level for you to understand and the strategies here can boost your powers of observation immensely.
3. Enabling environments for AfL
The environment is a key element of how effective your formative assessment methods will be. You need to consider things such as:
Organising the environment to maximise opportunities for learning;
How are you going to create an inclusive environment with the help of ICT;
The various roles of adults in the learning environment;
Establishing a safe learning environment.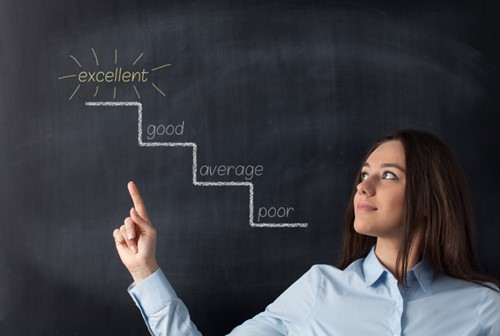 4. Reporting to parents
Okay! So this one might not be a necessity to teachers in your state. However, I still believe that parents have the right to know in some respect about the progress of their child in relation to their capabilities in ICT. We all live in digital world where this 21st century skill is crucial to be able to live our lives.
Is this something that you have thought about in the past? Or perhaps parents might have quizzed you at interviews.
It is something which no doubt will become part of your role as it may be already in Victoria - Australia, where they do need to report on the progress of the general capability ICT.
To the next one…
5. Record keeping
Already you may have a lot of records to keep on other areas such as literacy and numeracy.
Why not one more?
So what is the best record to have when integrating digital technologies? It is an Individual Profile sheet specifically designed for you to keep track of their capabilities in ICT. You can get a pre-designed one right here to save you time.
6. Assessing capabilities in ICT
Already we have discussed key areas such as planning, monitoring and record keeping. All necessary, but now you need to know what to assess. What do you need know as an early childhood teacher and why? Other questions that need answering include:
How do you assess their higher order skills?
What are the issues you face?
What methods are there?
What about self-assessment?
7. Involving parents and carers
This is an absolute must in early childhood settings as you already know. And as you chat with parents and carers about their child many things can be done in a coordinated manner to assist you in establishing a child's progress. Children use ICT outside of their educational settings and in most cases may learn from family and friends more than what they do from you. Never fear.
By training parents and carers in the observational skills you need them to have it becomes a lot better to understand how children learn with ICT.
8. Providing feedback to children
Key areas to consider include:
Teacher intervention;
Developing a growth mindset;
Designing feedback as part of a system.
Finally, this strategy will have a considerable impact on your assessments.
9. Designing effective discussions, task and ICT activities
If you don't do this correctly then you might as well consider your assessments void. They would serve no purpose but add to the pile of paper or records. Designing quality assessment ICT activities is important along with understanding their structure. Just how do the components of ICT capability combine in practice?
All of the above strategies will transform your centre or school in terms of a child's starting point in their ICT capability journey. Many parents today are looking for centres that have a high focus on this 21st century skill so it is to your advantage that these are implemented in a manner that you not only boost children's capabilities in ICT but also early childhood teachers' too.
While assessment for learning is essential it is not the only strategy to consider. Others include:
The use of ICT in STEM activities at your centre or school;
After planning and assessment, what evidence based ICT teaching strategies can you use?