Educational Leadership Professional Development
Educational Leadership Professional Development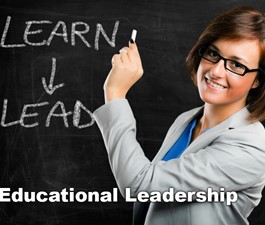 ICT Leadership Course for Teachers (Full Course)
Price:

$250 USD or $25 USD per month.
Accredited Professional Development for Educational Leaders in Primary Education
Effective educational leaders in ICT integration have a significant opportunity to improve children's ICT learning in their schools. Meeting the challenge of working with colleagues to produce an effective programme will contribute to personal development and enhance the image of the teaching profession.
This leadership course for teachers, was developed for teachers working to improve the attainment levels of student ICT literacy and ICT capability in primary schools.
You will acquire skills in:
Communication
Leadership in ICT techniques
Coaching
Organisation and planning in teacher staff development days
Stakeholder engagement
ICT pedagogical leadership
Who joins this online workshop?
Primary School principals and deputy principals who are responsible leaders in technology - the effective development of ICT literacy and ICT capability in schools requires principles with the capability to lead.
Primary teacher ICT integration leaders - this teachers program is also for those ICT teacher leaders and integrators who want stand out from amongst their colleagues.
ICT Coordinators/Learning Technology coordinators - this role is unique in primary schools and requires the support of senior management.
Teacher Librarians as curriculum leaders - 

plan, teach and evaluate collaboratively with teachers to ensure the effective integration of information resources and technologies into student learning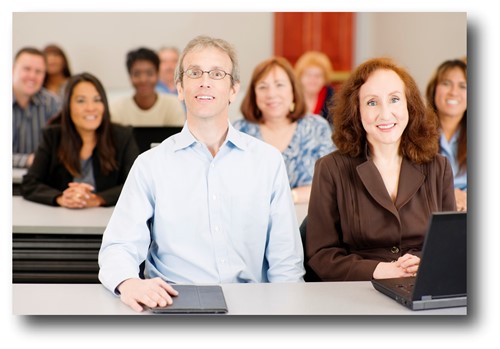 The Importance of Leadership in Teachers in Technology Integration
Teachers in primary schools play a special role in ensuring that students' learning progression in the ICT Capability Learning Continuum occurs. The leadership of teachers in effectively embedding teaching strategies with technology in key learning areas such as literacy and numeracy will play a key role in developing 21st century skills. Teachers who desire to do so will benefit from the leadership skills, knowledge, and understanding gained from this online workshop.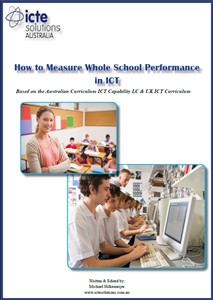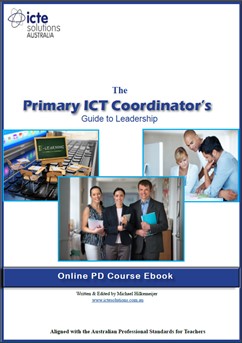 What you will learn?
At the completion of this ICT leadership course for teachers, you will be able to:
Understand your role and how to improve it.
Conduct an effective school audit in ICT capabilities.
Strategically plan to achieve the school's ICT vision.
Empower your colleagues and staff for change.
Generate a plan of action for the integration of ICT across the curriculum learning areas.
Promote pedagogies in ICT.
Measure whole school performance in ICT capability.
Enable a safe online learning environment.
Completing this leadership course for teachers online will contribute to 5 hours of PD addressing 2.6.3 and 3.4.3 of Australian Professional Standards for Teachers towards maintaining Highly Accomplished accreditation.
Learn how to empower staff and students in technology integration teaching strategies through our teacher leadership courses today.
Learn more now