The Benefits of Technology in Education
The Benefits of Technology in Education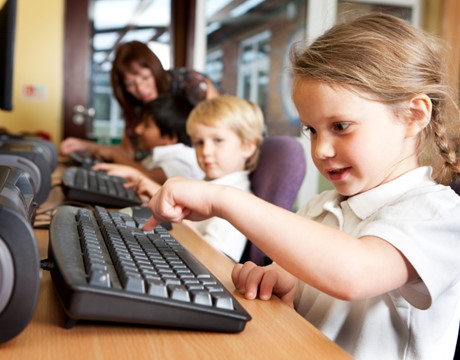 The Benefits of Technology in Education
Technology has manifested itself in various ways throughout the ages, and although it has had a lot or little influence, is has always contributed to every age too. Due to these contributions provided, technology has progressed constantly and quickly to the point of influencing most of the things with which we interact daily.

We might think that technology refers directly to electrical devices such as phones, smart televisions, video game consoles, and many other devices like these ones, but all of these devices are the product of the innovation that technology brings.
In short terms, technology means the set of knowledge and techniques which are used to contribute to a specific area in order to improve it; said knowledge and techniques generate many benefits that increase technology's influence in our society. There are a great number of areas in which technology influences very deeply, and one of the main areas is education, so let's review many of the advantages of technology in education. 
If you want know how does technology benefit education, it is best view our blog which details ways of which you can:
Develop ICT literacy and ICT capability;

Embed teaching strategies with technology in your classroom.
Benefits of technology in education – Primary Education
Primary schools appear to demonstrate greater curricular use of technology.
It supports the learning of subjects across the curriculum with features such as:
Speed and automatic functions.
Capacity and range.
Provisionality.
Interactivity.
There are many benefits of technology in education and as technology evolves, so will schools to ensure that teachers continually work to prepare students for their future in society.
The Importance of ICT in Primary Education
There are so many reasons, which you saw earlier, for using ICT in education and many of these also apply to the use of ICT in primary education.
However, ICT can be used for a wide range of other purposes too such as:
To administer schools;
To train students in skills which they will need in further education like literacy and numeracy;
To provide access to information and communication outside the classroom;
To support teacher development;
To transform the teaching and learning process.
There are also pedagogical justifications for using ICT across the key learning areas. To be an effective teacher, you need to take into account the different learning styles of children.
You most probably will need to then present and explain material in different ways.
In Australia, the national curriculum now emphasise the integration of digital technologies throughout key learning areas.
This makes it an essential capability for primary teachers to be able to teach and assess ICT capability as a 21st-century skill in their classroom practices.
READ ABOUT: The Importance of ICT in Secondary Education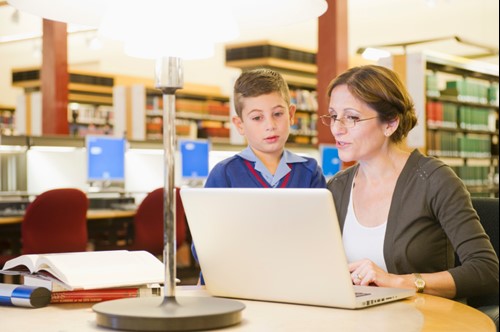 The Importance of ICT in Early Childhood Education
There is tremendous educational value in the use of ICT in ECE as what is learned supports further learning in a child's educational career.
The following points give an accredited online workshop for preschool teachers a solid base to build your capacity as an early childhood teacher.
Young children live within a technological world and so begin their early learning with a degree of ICT capability and ICT literacy.
This gives you an excellent opportunity to build on these home experiences of ICT and plan for learning progression.
Children should find out about and identify the uses of ICT in their everyday lives.
Employing an ICT integrated approach would develop the notion with young children of ICT products as tools for learning.
The EYLF outcomes 4 and 5 require you to integrate ICT appropriately into learning and play.
A child's ICT capability and ICT literacy can be a development further in early childhood education and care with the promotion and facilitation of high impact teaching strategies.
Technology integration in the classroom of young children is guided by 8 key principles for Technology use in ECE.
Benefits of Technology in Early Childhood Education – 
The childhood stage is a stage from which parents need to learn to take the best possible advantage as the rapid learning that their children can have during this time becomes evident. It's clear that children learn to use technological devices very quickly, but that this happens doesn't indicate that it's best for them to use devices like these because such devices can generate some complications due to their misuse; To avoid any complications that may arise, parents should be very attentive to prioritize their children's use of technology, one of those priorities is education. The content that electronic devices offer can illustrate many dynamic ways to learn various things that our children can appreciate, instead of allowing them to play or see something that is not very useful, we can teach them to read through stories to children, creating drawings or landscapes from taking shapes that the device offers, learning new words, inventing stories with drawings, and many other things. It is important to consider the status of each child and adapt their capabilities to the use of technology so that more effective learning is generated.
When used correctly, ICT can be used to:
Support children's cognitive and emotional development, and the development of social and co-operative skills;
Assist in the emergence of early literacy and mathematical thinking;
"Level the playing field" for children with special learning needs;
Enhance and strengthen relationships between children and adults, or give adults new ways to gain insight into children's thinking or their interests, thereby providing opportunities to better support and scaffold children's learning; and
Facilitate the emergence of "new literacies" or "multiliteracies" in children (Hill & Broadhurst, 2001; Pastor & Kerns, 1997).
(Bolstad, 2004)
The use technology in early childhood can support and benefit young children in key areas of learning such as:
Communication and collaboration.
Creativity.
Socio-dramatic play.
Learning to learn and help young children think about thinking.
Technology or ICT can be used to:
Support literacy.
Support numeracy.
Support science.
Help young children be creative and good problem solvers.
Learn about music.