Teacher Quality Early Childhood Education Professional Development
Teacher Quality Early Childhood Education Professional Development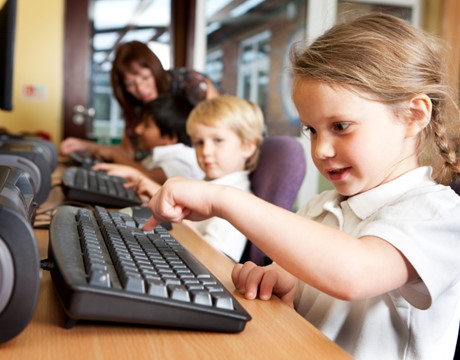 Teacher Quality Early Childhood Education Professional Development
Are you a carer of young children or an early childhood education (ECE) teacher overwhelmed by all the learning and adapting you have to do in utilising information and communication technologies (ICTs) for teaching young children well? Not only do you already have to contend with ensuring the wellbeing of the children, addressing their parents' expectations, administrative demands, relatively low pay, lack of professional development opportunities, among many challenges, but now -- at a time of a global pandemic at that -- you also have to scramble for a coherent and practical way to integrate ICTs effectively into your teaching. Take heart, you can do this now with ICTE Solutions Australia's early childhood education professional development courses you can start exploring for free!
Since quality relationships are key to quality learning, especially for very young children, you can start with ICTE Solutions Australia's starter course on "Relationships in Early Childhood Education and Care".  This free course helps you build good relationships with families and be more responsive to children's technology interests and aptitudes.
There is also another free starter course, "How to Effectively Use ICT in Education", where you learn how to start integrating ICT into your learning environment and save time and money now. It also contains bonus resources on reflective questions for teachers, metacognitive teaching strategies, and ICT tools and strategies for primary teachers,
You can then follow this up with learning about how to successfully integrate ICTs with preschool and kindergarten classroom teaching for better learning.  These additional free courses also include bonus materials on ICT learning tools for literacy and language development, ICT tools for ECE, safety concerns about ICT use in ECE, and ICT teaching strategies for ECE to set you off on a good, strong start in navigating your journey of ICT-integration into your teaching.
ICTE Solutions Australia's early childhood education professional development courses are designed based on the structure of the UNESCO professional development programme for ECE, which involves three educational paths for initial ICT competency for early childhood educators: discovering ICT, learning ICT, and integrating ICT. ICTE Solutions Australia caters to two of the three educational paths: discovering ICT in ECE and integrating ICT in ECE.
In the Discovering ICT in ECE path, ICTE Solutions Australia offers professional development courses in nurturing creativity in early childhood education. In the Integrating ICT in ECE path, the academy offers courses in harnessing technology in early childhood education and the use of digital cameras in early childhood education. Additionally, in these ICT competency courses, the academy provides bonus resources on science and technology in early childhood education, effective technology observation strategies, teaching strategies in ECE, and safety concerns and issues.
If you are serious about being very good at what you do so you can help teach not only present but future generations of young children better, you would want to consider ICTE Solutions Australia's paid courses after completing the free courses. When you complete the accredited courses, you are accredited at the Proficient and Highly Accomplished Teacher level.
The paid courses' fees range from $5 to $250, depending on the number of lessons for each course and the length of time each course takes. You can elect to pay monthly or a one-time membership fee to join the academy. All courses are aligned with the Australian Professional Standards for Teachers (APST) and are endorsed by the NSW Education Standards Authority (NESA).
With ICTE Solutions Australia, you also grow professionally in an organized, evidence-based, and reality-responsive way, as ICTE Solutions Australia periodically offers more and more courses in responding to the demands of the times. Once you sign up for membership, you get access to all courses and grow professionally for life.
Speaking of the times, UNESCO's Futures of Learning initiative: Learning to Become calls on all involved in the education of our young to seriously look at how innovation and technological advancements can contribute to human flourishing amidst the challenges of climate change, continuing inequalities, social fragmentation, and political extremism. It is currently in the midst of a worldwide consultative, multi-stakeholder process for a forward-looking vision on what education and learning can become and a policy agenda to bring it about, which it aims to contain in a report to be published in November 2021. Its recognition of how digital communications and artificial intelligence, among several technologies, have exploded but have also given rise to serious ethical and governance issues implies that forming current generations for future living on the planet requires their teachers and carers to be very effective ICT-integrated educators. This also directly addresses two of the four known areas of importance in early childhood education emphasized by the Statement on Young Children and Digital Technologies: health and wellbeing, and citizenship.
On the other hand, in relation to the other two areas of importance in early childhood education -- relationships, then play and pedagogy -- Rasmussen University has identified four emerging trends in early childhood education that will impact the current and next decades. Of the four trends, one is the use of technology in early childhood education, where younger and younger children are owning devices and using the Internet earlier and earlier in their lives. A key element it asks educators and carers to consider is how the use of technology develops positive behavior. This requires that early childhood educators and carers themselves are not only adept at the technology children use but are able to use these in guiding them well for positive lifelong outcomes.
In short, ICT in education is here to stay.
If you are overwhelmed now, you will be more overwhelmed in the future if you don't consider incorporating ICT discovery and integration into your early childhood education professional development engagements. Information and communication technologies are like a series of big waves that just keep coming and coming, and those who will survive and thrive are those who know how to surf the waves and align with their paths.
ICTE Solutions Australia provides a path for you to clear through many of these waves, as it aims to equip you to think like an expert in making your teaching decisions, in designing and structuring your learning environments, and in using sound ICT -integrated instructional strategies for the optimum learning of the young children in your care.