PD for Early Childhood Teachers
PD for Early Childhood Teachers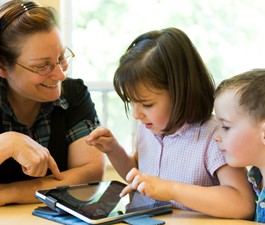 Full Online PD for Early Childhood Teachers
THANK YOU FOR JOINING OUR FREE ONLINE PD FOR EARLY CHILDHOOD TEACHERS!
Your Online PD link has been sent to your Email!
BEFORE YOU GO...
Access my
"Harness Technology in Early Childhood Education Today"
full online PD for early childhood teachers in preschool, kindergarten and early primary education now.
COURSE LIFETIME ACCESS PLUS ALL FUTURE UPGRADES (CONTENT, DOWNLOADABLE TEACHING RESOURCES ETC)
Want to learn how to successfully integrate technology in your early childhood learning environment?
Join "Harness Technology in Early Childhood Education Today" and add 11 hours of CPD to your records.
Don't have the time now?
No worries! One payment gets you course lifetime access.
Take advantage of this MAD 80% discounted offer before it runs out! (P.S. When the timer hits 0!)

THIS ONLINE PD FOR EARLY CHILDHOOD TEACHERS COMES WITH
EARLY CHILDHOOD EDUCATION EXPERT INTERVIEWS
Harness Technology in ECE Outline
Module 1 – Welcome
How to get the most from this course?
A few questions before we begin…
What is technology in early childhood education?
ICT competencies for Early Childhood Teachers
What is ICT capability in ECE?
Teacher self-assessment – how can you improve your capacity as a teacher in technology integration?
Understanding keywords
Becoming an agent of change
Questions on change (survey)
Module 2 – Analyse the Situation
Understanding the foundations: How do children learn with technology?
What is pedagogy in ECE with ICT?
Barriers to unlocking ICT in ECE
How can ICT enrich the ECE learning environment
Dispelling the key issues with technology use
Module 3 – DAP ICT for ICT
Appropriate practices
Creativity with ICT
ICT tools for language development
Choosing meaningful ICT tools and resources
Module 4 – STEM in Early Childhood Education
An introduction to STEM in ECE
ICT's role in STEM education
About Science and ICT in ECE
Technology tools for ECE science learning
What is the relationship between ICT and Numeracy?
Selecting DAP Numeracy activities with technology
Learning numeracy with technology in role play
Free lesson download!
Inquiry based pedagogy in ECE
ICT-Assisted project-based learning in ECE
Module 5 – Robotics in Early Childhood Education
Benefits of robotics in education
How to use robots in the early learning environment
How to choose the right robot for your learning environment
Problem solving example video
Case study
Module 6 – Building and Maintaining Relationships
Introduction
Child learning
Relationships and Pedagogy
Child-Child relationships with technology
Creativity, relationships and technology
Teacher and family relationships
Responsive relationships
Supporting relationships
Quiz
Module 7 – Practicing Inclusion
Module 8 – Promoting creativity in ECE
Module 9 - Planning in Early Childhood Education 
Module 10 - Intentional Teaching Strategies
Module 11 - Methods of Observation and Assessment
Module 12 - Completing the Course
WHAT PEOPLE ARE SAYING
Join Now!
'HARNESS TECHNOLOGY IN EARLY CHILDHOOD EDUCATION TODAY'