Workshop for English Teachers
Workshop for English Teachers
Teaching Strategies for Literacy with ICT Online Workshop
Accredited Online Workshop for English Teachers in Primary Education
Literacy in the 21st century, the online world is quite different from the traditional meaning of the word. New literacies have emerged as a result of new technologies.
Within this online workshop, you will learn about the two important aspects of literacy-technology integration:
Using technology to teach more effectively and enhance the learning of skills and strategies that currently make up a strong English/literacy curriculum and;
Effectively teaching and enhancing the learning of skills and strategies that make up the strong English/literacy curriculum of the future.
 Teaching Primary Literacy with ICT in the Australian Curriculum English KLA
"ICT capability is an important component of the Australian Curriculum: English. Students use ICT when they interpret and create print, visual and multimodal texts. They use communication technologies when they conduct research online, and collaborate and communicate with others electronically. In particular, they use ICT to access, analyse, modify and create hybrid, digital and multimodal texts, using digital publishing." (ACARA)
In this English literacy course, you will cover through applied learning how to teach literacy with ICT in the following content descriptions:
EARLY STAGE 1 - ACELA1433 & ACELY1654
STAGE 1 - ACELA1450; ACELA1466; ACELT1586; ACELY1661; ACELY1664; ACELA1674
STAGE 2 - ACELA1790; ACELA1793; ACELY1682; ACELY1607; ACELY1685
STAGE 3 - ACELA1797; ACELA1511; ACELY1700; ACELY1703; ACLEY1704; ACLEY1707
SEE BELOW FOR BONUS MATERIALS
Who joins this workshop?
K-5 Primary school teachers
Literacy and Numeracy support teachers
What will you learn?
By the end of this literacy professional development workshop, you will be able to:
Understand the impact and role your own capabilities in ICT have on literacy teaching.
Enhance literacy learning with ICT.
Employ sound literacy with ICT teaching strategies.
Develop meaningful literacy with ICT activities.
Implement inclusive strategies in the literacy lesson.
Embed formative assessment strategies to determine the effectiveness of ICT in literacy learning.
Support literacy learning with ICT effectively.
Apply curriculum-aligned literacy with ICT activities with confidence.
How are you supported?
You will receive support in the following ways:
Quick answers to questions you may post;
Curriculum aligned literacy with ICT activities;
Learning of teaching strategies for literacy with ICT;
Monthly articles in our blog on course changes and new information in relation to applying strategies.
Why learn online?
You can apply the theory learned in the workshop as you go into your classroom.
Low cost
Self-paced.
Collaborate with fellow colleagues around the globe.





This Course for Teachers comes with Bonus Materials...


Upon completion of the course, you will receive the Year level (F-5) of your choice which contains:
Australian Curriculum English Learning Area lesson plan templates based on the curriculum content descriptors;
Teacher guide - advice and suggestions to do with teacher knowledge of resources and other teaching strategies for the classroom.
Up to 100 literacy-ICT activities to choose from aligned with the national curriculum.
Course Facilitator: Michael Hilkemeijer
Completing this course will contribute to 5 hrs of NESA and 8 hrs of TQI PD addressing 2.6.2, 3.4.2, and 2.5.2 (TQI) of APST towards maintaining Proficient Teacher Accreditation in NSW, Victoria, Qld, and ACT.
Join our professional learning community in this online workshop for English teachers in primary education today.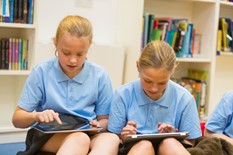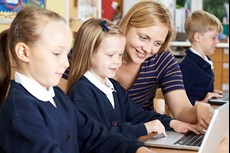 Join and learn more now