Early Childhood Professional Development in ICT
Early Childhood Professional Development in ICT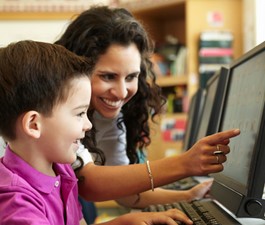 Optimise Technology in Learning and Play
In an ICT-dominated society, the ubiquitous nature of ICT or technology in our children's lives has led to it being "taken-for-granted".
Don't let this trend in society continue in the Early Learning environment.
Having technology in the classroom and exposing children to it does not mean that they will develop effective capabilities in ICT.
(Keep scrolling to see the bonus materials)
Children today are already entering Early Learning environments with a range of ICT skills.
It is time to put in place evidence based high impact teaching strategies in Early Childhood that will capitalise on this and develop ICT capability and ICT literacy.
READ OUR EARLY CHILDHOOD ARTICLES
The productive process of using technology in early childhood education can be started by a strong-minded principal or early childhood teacher with one single programmable toy, one digital camera with one solitary computer.
What if you have little to no technology in your centre?
There are many ways for you to overcome this. Technology in early childhood education and care does not have mean the most latest development or even working technology.
Imagine the motivation and engagement will get using the technology that they create themselves. It is as simple as that.
Technological development is advancing at such a rapid pace that many people in communities can't keep up with it. Imagine how much unused or old technology is out there. What would happen if you were to ask for donation?
Attendees receive a Certificate of Completion.
Who enrols in this course?
Pre-service teachers in Early Childhood and Primary.
Early Childhood Education and Care principals.
Early Childhood teachers which include preschool teachers, kindergarten teachers and Primary early years teachers Foundation to Year 2.
Early Childhood Education and Care centres which choose to follow the road to the integration of ICT in its programs and activities.
Early Childhood Education and care centres which decides to continue in this process – doing it more thoroughly and intensely as it has been done until now,
maybe engaging new ideas, new partnerships or broadening its goals and ICT tools.
What are the key learning outcomes of the course?
At the end of this course, you will be able to:
Understand the role of ICT in Early Childhood Education;
Maximimise formative assessments strategies in ICT activities, tasks and projects;
Select developmentally appropriate ICT tools and resources for learning;
Employ evidence based ICT teaching strategies in Early Childhood that develop ICT capability;
Facilitate the progression of capabilities in ICT in the learning environment;
Integrate ICT effectively in STEM projects;
Embed safe and healthy practices;
Reflect on your teaching and learning with ICT;
Boost your competence and confidence in the integration of ICT in Early Childhood Education.
BONUS MATERIALS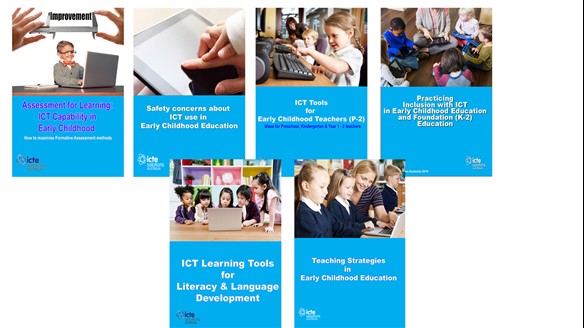 COURSE COST: $95 AUD
30 day money back guarantee


Completing this course will contribute to 5 hours of TQI and NESA registered PD addressing 2.6.2, 4.5.2 and 5.1.2 of Australian Professional Standards for Teachers towards maintaining Proficient teacher accreditation in NSW, Vic, Qld and ACT.
Join the class now