Online Training Courses for Primary Teachers
Online Training Courses for Primary Teachers
Online Training Courses for Primary Teachers
Join our online classes to continue your professional development and discover how you can enhance subject learning with ICT whilst developing student ICT capability. Enhance learning in literacy and other key learning areas.
Empower your colleagues through your improved ICT leadership skills and lead your school to ICT greatness.
All our online CPD courses for primary teachers are registered by the governing bodies NESA and TQI. Earn accreditation towards Proficient and Highly Accomplished Teacher.
Our range of online CPD courses for primary teachers include:
Teaching and Learning with ICT in the Primary School: Focused on facilitation of teaching strategies with technology in the classroom and ensuring that you achieve your goal towards enabling students to reach the stage where the technology they are using becomes transparent.
Completing this online cpd course for primary teachers will contribute to 4 hours of NESA and TQI PD addressing 2.4.2. and 3.4.2 of Australian Professional Standards for Teachers towards maintaining Proficient Teacher Accreditation.
Teaching Literacy with ICT: This training course for teachers is aligned with the Australian Curriculum English learning area (Primary) where the integration of digital technologies is recognised as the development of ICT capability. Learn strategies for teaching literacy with ICT and walk away with curriculum aligned literacy with ICT activities and strategies to enhance literacy learning in your classroom (Foundation to Year 5).
In this literacy professional development for teachers, you will be able to apply these teaching strategies for literacy with ICT in the following areas of the English Learning Area (F-6):
EARLY STAGE 1 - ACELA1433 & ACELY1654
STAGE 1 - ACELA1450; ACELA1466; ACELT1586; ACELY1661; ACELY1664; ACELA1674
STAGE 2 - ACELA1790; ACELA1793; ACELY1682; ACELY1607; ACELY1685
STAGE 3 - ACELA1797; ACELA1511; ACELY1700; ACELY1703; ACLEY1704; ACLEY1707
Completing this online cpd course for primary teachers will contribute to 5 hours of NESA and TQI PD addressing 2.6.2, 3.4.2 and 3.5.2 (TQI) towards achieving Proficient teacher accreditation.
Formative Assessment Professional Development: You can't determine a child's ICT capability by the finished product just as you cannot accurately assess a child's literacy skills by a final book report. Understand what exactly you need to assess and why. ICT activities are mostly practical and this makes it ideal to embed formative assessment strategies in learning that will enable you to plot a child's learning journey in ICT capability and ensure learning progression and continuity in the ICT Capability Learning Continuum.
Completing this online CPD course for primary teachers will contribute to 5 hours of NESA and TQI PD addressing 2.6.2 and 5.1.2 of Australian Professional Standards for Teachers towards maintaining Proficient Teacher accreditation.
ICT Leadership course for Teachers: In this training course for teachers, gain further expertise to enhance your leadership in primary education. Learn how to lead effective in-service training days and support your colleagues through leadership skills that will lead to a lasting change in teaching practices at your school.
Completing this online CPD course for primary teachers will contribute to 5 hours of NESA and TQI PD addressing 2.6.3 and 3.4.3 of Australian Professional Standards for Teachers towards maintaining Highly Accomplished Teacher accreditation.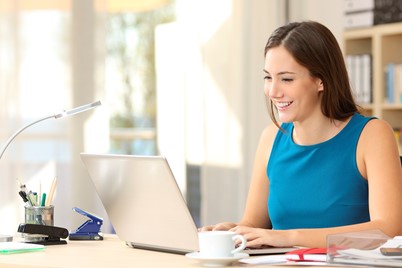 Why choose an online course?
With our accredited online CPD courses for primary teachers, you will experience such benefits such as:
Self-paced teacher CPD courses
Online courses that have this option allow you to maximise the potential of your learning style within the classroom. You can learn anytime, anywhere, and anyplace as technology becomes a bigger part of our lives. It means that you can learn at your own home in the time you want to. You can't beat that!
Flexibility
Self-paced online courses come with the added bonus of allowing you to study with flexible hours. As teachers, this is something we all need.
Save money
As there are no additional costs such as travel and venue expenses you just pay the enrolment into the course itself.
Save time
As a teacher, you probably already know just how little time you have. It is one of our precious commodities as an educator. Online courses will do this for you by cutting downtime on any travel that is required and typical for a face-to-face teacher workshop.
Application of theory
For you as an in-class teacher, this would be one of the main benefits for you as online courses enables you to embrace real-world educational theories. Imagine yourself learning new educational theories the night before and then practicing them in your classroom the day after. Furthermore, good online professional development for teachers allows you to reflect on your professional learning in the classroom so you can return when you want to share your experiences with fellow students and reflect on the process itself.
Practicality
While working in Australia as a teacher may bring you an increased workload, online courses have practical benefits such as time-based efforts and workload reduction.
Access to course content
Provided that you have the Internet at your own home, and most of us teachers do, you can learn on a constant basis.
View our online CPD courses for primary teachers now
We have done our research!
The elements of effective online CPD courses for primary teachers in general consists of the following:
Driven by a vision of the classroom;
Helps teachers develop the knowledge and skills to create the vision;
Mirrors methods to be used by students;
Builds a learning community;
Develops teacher leadership;
Links to the system and;
Is continuously assessed.
(Dunn)
ICT professional development for teachers is perceived as an avenue for pedagogical change. Studies have shown (Lloyd and Cochrane) that for it to be effective it must in terms of Context:
Be relevant (authentic, local and real)
Be meaningful
Be practical
Meet immediate needs (direct impact)
Meet ongoing needs (sustained impact)
In terms of time:
Be timely (just-in-time)
Be sustained (over time)
Provide adequate time for participation, reflection, and implementation
Allow teachers to take responsibility for their own learning
In terms of community:
Encourage sharing with others, hearing other stories from the field
Provide ongoing support and heightened collaboration
Expand professional and personal networks
In terms of personal growth:
Add to personal knowledge
Increase personal skills
Enhance status (within learning community)
Take account of teachers' prior knowledge, different levels, and learning styles
Enable reflection
Allow personal selection 
We embody all these elements in our ICT training courses for teachers.
Our online professional learning for teachers using technology in the classroom:
Encourages the use of a variety of features related to knowledge, skills, and practice.
Focuses on deepening your Technological Pedagogical Content Knowledge.
Promotes active learning individually and collectively.
Provides you with a clear view of the connections between what you will learn during our ICT workshops for teachers and your practice.
Boost your career by joining our ICT online CPD courses for Teachers now. NESA and TQI Registered CPD Online CPD training courses for teachers.
Online Professional Development Courses for Teachers in Early Childhood and Primary Education