Professional Development Courses for Primary Teachers
Professional Development Courses for Primary Teachers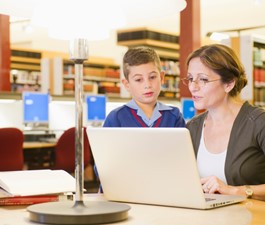 Teaching Strategies in Primary School: Support Technology use in Learning Areas
You will learn how to enhance the teaching and learning of ICT across the curriculum using structured and supportive teaching strategies that will maximise outcomes and capabilities in ICT in an inclusive learning environment. Additionally, I will give you the expertise you need to make instructional decisions on how to stimulate learning and effectively progress student capabilities throughout their schooling career.
Number of Students: 30


By registering for this course, you will be able to:
Understand how students learn with ICT;
Optimise opportunities for development in ICT capability;
Boost your competence and confidence in ICT;
Develop the ICT capable classroom by using effective classroom practices;
Share the same perspectives on ICT capability throughout the whole school;
Manage student transitions;
Facilitate student capabilities;
Select the appropriate ICT tools for learning;
Progress student capabilities less stress and;
Create an inclusive technology-rich learning environment.

Completing this course will contribute to 4 hours of NESA and TQI registered Professional Development addressing 2.6.2 and 3.4.2 of APST towards maintaining Proficient Teacher accreditation in NSW.
BONUS FREE Literacy-technology lesson plan templates  (P-6)

JOIN THE CLASS NOW