Literacy Workshops for Elementary Teachers
Literacy Workshops for Elementary Teachers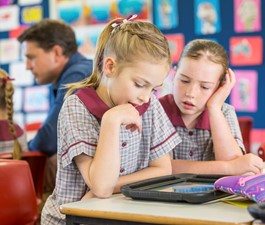 Teaching Strategies for Literacy with ICT Accredited Course
Course Facilitator: Michael Hilkemeijer
Literacy for Life in the 21st Century
Today, ICT such as word processors, CD-ROMs , digital video, email and the Internet have resulted in another profound way in which we learn.
Literacy is no longer limited to reading printed books and other paper texts, but a number of key skills are needed more than ever. The world of literacy, communication and education is changing and will continue to do so well into the 21st century.
Literacy for life today means acquiring and learning new skills:
The ability to find information;
The ability to develop critical thinking and evaluate;
The ability to re-present information in different ways for different audiences and; 
The ability to use new media as a creative space.
(Rudd, 2006)
What this means to you as a Primary Teacher?
As teachers in primary education, you have no choice to inhabit these technological developments - just the choice to engage in our teaching with these new literacies, and how to lead children into a mature and independent literacy of their own.
Consider these facts:
Children and people live in a society that is defined by the production and flow of information on a tremendously large scale.
Searching for the exact phrase 'information literacy' brings up over a million references.
Growing up today requires children and students to be able to handle and communicate information – to access the information they need in a literate way.
Research shows that new technologies require new literacies. They are not only expansive but these new literacies are not yet completely known and are emerging with technological advances.
The role of the teacher in the classroom becomes more important not less, as new technologies become more central to everyday literacy instruction.
How does the character of these new technologies affect your teaching?
The way in which ICT affects literacy teaching and learning is literally changing in classrooms across the world. As the rapid change of technological development continues, there are calls for new directions in teaching and learning
Why enrol in this course?
While this accredited PD course for teachers is related to technology integration, it also focuses on capacity building or in other words, building your ability to continuously learn.
It is aligned with what research states what it must do - focus on strategies for learning about new technologies as they become available and focus for making decisions about whether and how these technologies might enhance literacy learning for students.
The Australian Curriculum promotes the integration of digital technologies (what they call as "ICT capability) throughout the F-6 English Learning Area.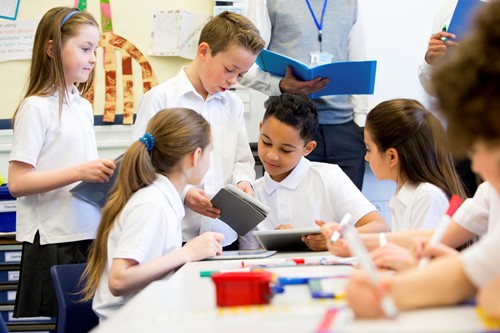 Literacy and ICT Capability
ICT has much to offer literacy development as it has the potential to support effective teaching and learning throughout the curriculum. It is essential to ensure that when ICT is to be used in support of teaching and learning in literacy, it is the literacy objective that remains the key focus of the lesson.
One of the most important contribution that ICT can make in supporting literacy learning is that of helping teachers provide students with resources that allow them to focus on the specific learning objectives.
It is an interesting fact to know that research found that ICT to be the easiest to assimilate into literacy teaching than any other subject, due to their own uses and confidence in ICT.
Despite this, there has also been direct links made between the level of capabilities in ICT of children and that of teachers while teaching literacy. Research showed that the extent to which ICT was used effectively to support literacy depended on a large extent on the teacher's on ICT capability and in literacy teaching.
When teachers felt their ICT skills were lacking, there was also a haphazard development of ICT skills.
The most effective lessons which supported the development of literacy through the use of ICT made effective use of the provisionality inherent in it.
(Kennewell, 2000)
Literacy teaching strategies that incorporate ICT are significant and this course for teachers in primary education will help you in equipping your students with both literacy and ICT capability with ease.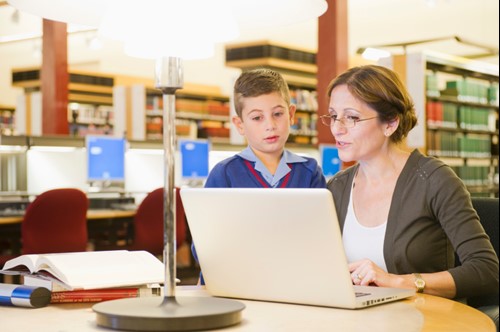 Course Objective
You will will learn how to enhance the development of literacy in the classroom by implementing sound literacy-ICT teaching strategies based on on efficient assessment methods and supporting the integration of ICT tools made by informed decisions and choice.





Research shows that the extent to which ICT is used effectively in literacy lessons depends on a large on the teacher's own capabilities in ICT.
By enrolling in this course, you will be able to:
Boost your competence and confidence in ICT;
Assess the use of ICT in literacy lessons;
Employ sound ICT teaching strategies;
Provide an inclusive literacy-ICT learning environment;
Develop meaningful literacy-ICT activities;
Implement strategies that will ensure that everyone learns from the English/literacy curriculum;
Improve your teaching and learning with ICT and;
Enhance the learning of literacy with ICT throughout the curriculum.
This Course for Teachers comes with Bonus Materials....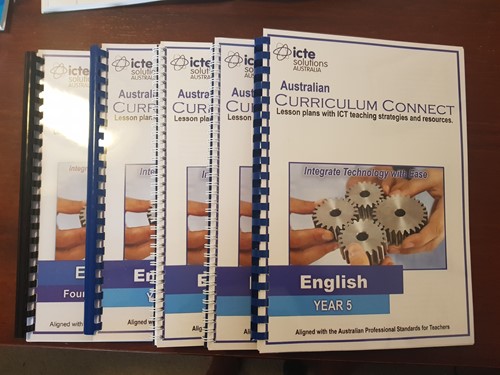 Upon completion of the course, you will receive the Year level (F-5) of your choice which contains:
Australian Curriculum English Learning Area lesson plan templates based on the curriculum content descriptors;
Teacher guide - advice and suggestions to do with teacher knowledge of resources and other teaching strategies for the classroom.
Up to 100 literacy-ICT activities to choose from aligned with the national curriculum.
Completing this course will contribute to 5 hrs of NESA and 8 hrs of TQI PD addressing 2.6.2, 3.4.2 and 2.5.2 (TQI) of APST towards maintaining Proficient teacher Accreditation in NSW, Victoria, Qld and ACT.
Learn more now