The Benefits of our Online Workshops for Teachers in Victoria
The Benefits of our Online Workshops for Teachers in Victoria
The Benefits of our Online Workshops for Teachers in Victoria
While the Corona Virus carnage continues in south of the boarders, schools, and teachers struggle to get through this crisis. With conferences and face to face professional development for teachers in Melbourne shut down due to lockdown, it seems that these days until restrictions are eased and life slowly returns back to the 'new' normal that online professional development for teachers in Victoria may be the safe option for them.
What are the benefits of online professional development for teachers? Well, particularly at this point of time with the virus continually spreading, these include:
Protection from the virus after staying home;
As there is no cost in travel and venues, it is cost-effective for Melbourne teachers especially.
Many online workshops are self-paced.
Teachers get the added bonus of collaborating online not only across the state but country and sometimes, the world with colleagues.
And our online professional development for teachers is not only NESA and TQI registered, but also comes with additional continue support for Melbourne teachers in the form of downloadable content.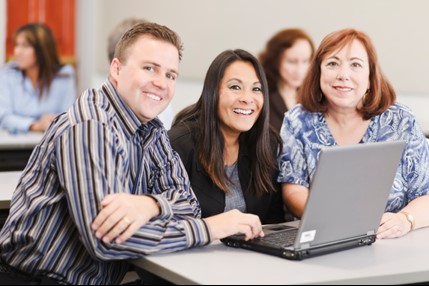 Online professional development for Teachers in Victoria at this current time can provide you with much-needed CPD hours as restrictions continue throughout the weeks so to ensure that you are able to maintain your 20 hours of professional learning for teachers.
For Melbourne teachers, we can offer you a range of topics for online learning for teachers such as:
Formative assessment;
Teaching and learning with ICT in the primary school (not the Digital Technologies strand);
Teaching literacy with ICT;
Harnessing the potential of technology in Early Childhood Education using evidence based teaching strategies in early childhood;
Technology observation in Early Childhood;
ICT Leadership course for Melbourne teachers;
Keeping track of student progress with effective records.
Read some of our teacher testimonials:
"I really enjoyed this course! It was very informative and well researched.  It gave detailed descriptions regarding all areas outlined in the objectives.  The videos made the learning seem more interactive! The tasks were very beneficial and applicable to my future teaching practices!"
- Dominique
"This course has been beneficial. I have learned more about how to integrate ICT in the classroom and how to support the students who struggle in this area. The readings have been particularly useful and it has been great to see other professionals and their use of ICT in the classroom."
- Kerrie 
"I consider myself to be highly confident in ICT, however, through this comprehensive course I learned things which I never knew about."
- Amanda
Melbourne teachers like yourself can walk away from the course with ongoing support for your professional learning not only from myself in person (via web), but also through subscribing can receive monthly updates on course content.
As a teacher myself for many years, I understand the need for online professional development for teachers in Victoria as it offers a great opportunity to collaborate with colleagues and learn and reflect on each other's experiences.
With the city in lockdown at Stage 3, and even verging on Stage 4 restrictions collaboration online will offer Melbourne teachers like yourself a chance to talk about what others going through and unburden some of that load you may be withholding.
So come on Melbourne teachers, join our NESA and TQI accredited online professional development for teachers in Victoria today. Let us offer you a way to maintain your CPD hours for the year.