Online Professional Development for Early Childhood Teachers
Online Professional Development for Early Childhood Teachers
Online Professional Development for Early Childhood Teachers
Our early childhood online learning programs will gain you accredited hours and further expertise in building on young children's home experiences of technology in your learning environment.
Your strategy according to UNESCO for developing ICT capability in Early Childhood Education, therefore, needs to consist of the following:
Develop your potential;
Classify your position;
Set up goals and objectives;
Build your environment;
Promote the professional development of your staff;
Integrate ICT, observe and reflect on teaching and learning with ICT;
Build networks and;
Plan further development.
This training for early childhood educators is essential in order for you to have a well-developed understanding of the role and potential of ICT for supporting young children's ICT learning. This is so that you can make good decisions about the use of ICT with, or by children.
The professional development for early childhood teachers includes 3 online workshops for early childhood teachers in preschool, kindergarten, and early primary. Accredited PD for early childhood educators consists of a full course and a mini-course:
HARNESS THE POTENTIAL OF TECHNOLOGY IN EARLY CHILDHOOD EDUCATION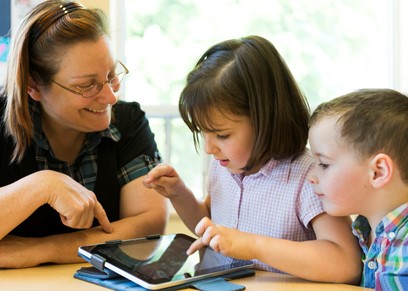 Integrating technology in the preschool classroom is about building on young children's technology home experiences by ensuring learning progression occurs in their ICT capability. Make instructional decisions learned in this online early childhood professional development to develop 21st century skills in early childhood education and care learning and play activities.
Cost: $110
MAXIMISE TECHNOLOGY OBSERVATION IN EARLY CHILDHOOD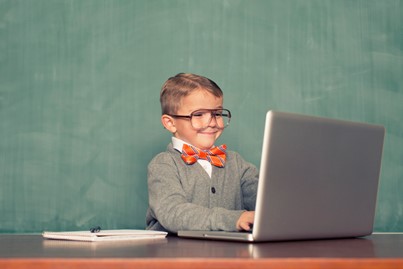 Exploit your expertise in child observation strategies by understanding and practicing formative assessment techniques that enable you to connect the EYLF to the Australian Curriculum. If you find it difficult to make judgements about the conceptual and procedural technological knowledge of a child due to limited knowledge this workshop is for you. Go beyond making comments about whether or not a child completed technological tasks in transition statements today.
Cost: $55
These two early childhood professional development online courses come with continuing support for the early childhood teacher such as with armful of professional learning materials.
OTHER EARLY CHILDHOOD EDUCATION ONLINE COURSES INCLUDE:
Technology Teaching Strategies in Early Childhood Education and Care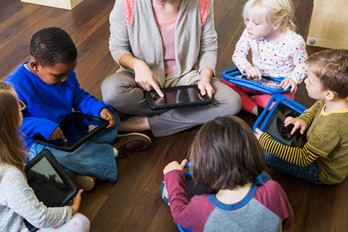 In this online PD for early childhood educators in preschool, kindergarten, and childcare you will learn how to make sound instructional decisions that will enable you to provide the scaffolding and support they need in order to boost their confidence and competence in technology. Gain further expertise to structure your intentional teaching strategies in early childhood education and care.
By the end of this online PD for early childhood educators, you will be able to:
Build on a child's home experiences of technology.
Facilitate capabilities in technology literacy.
Provide effective feedback when using technology in the classroom.
Stimulate and structure learning with technology effectively.
Promote the autonomous use of technology.
Enable efficient scaffolding to help plot the path for learning.
Make sound instructional decisions in technology use in learning and play.
Differentiate instruction with technology in the classroom.
All early childhood online professional development:
Involve you in the professional development agenda;
Can take place at your workplace or home;
Involves small groups of teachers;
Builds on your existing knowledge about curriculum and practice;
Is linked to educational and research based theory and;
Develops teacher ICT capability.
Let us help you with your early childhood education professional development online.
Join our NESA and TQI registered online professional development for early childhood teachers today.