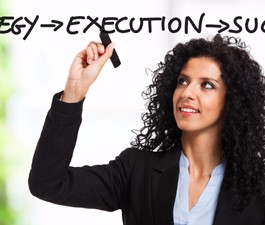 Leadership in Education: Primary ICT Online Course
You will learn how to achieve and sustain student ICT capability by generating a strategic plan and empowering colleagues with pedagogies that will improve the school's performance and perceived culture in classroom practices. Lead your school to ICT greatness today and empower your staff and students with 21st century skills.

Completing this course will contribute to 7 hours of NESA registered PD addressing 2.6.3 and 3.4.3 of APST towards maintaining Highly Accomplished Teacher accreditation in NSW.
FREE course eBook!
Learn more now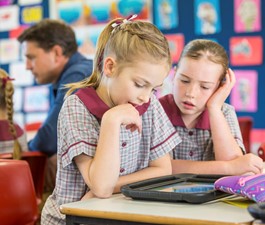 |Teaching Strategies for Literacy | with ICT
You will will learn how to enhance the development of literacy in the classroom by implementing sound literacy-ICT teaching strategies based on on efficient assessment methods and supporting the integration of ICT tools made by informed decisions and choice.
Research shows that the extent to which ICT is used effectively in literacy lessons depends on a large on the teacher's own capabilities in ICT.
By enrolling in this course, you will be able to:
Boost your competence and confidence in ICT;
Assess the use of ICT in literacy lessons;
Employ sound ICT teaching strategies;
Provide an inclusive literacy-ICT learning environment;
Develop meaningful literacy-ICT activities;
Implement strategies that will ensure that everyone learns from the English/literacy curriculum;
Improve your teaching and learning with ICT and;
Enhance the learning of literacy with ICT throughout the curriculum.
Comes with FREE Literacy-ICT activities and lesson plan templates!
Completing this course will contribute to 5 hrs of NESA and 8 hrs of TQI PD addressing 2.6.2, 3.4.2 and 2.5.2 (TQI) of APST towards maintaining Proficient teacher Accreditation in NSW, Victoria, Qld and ACT.
Register now