New Science Technology Integration Professional Development
New Science Technology Integration Professional Development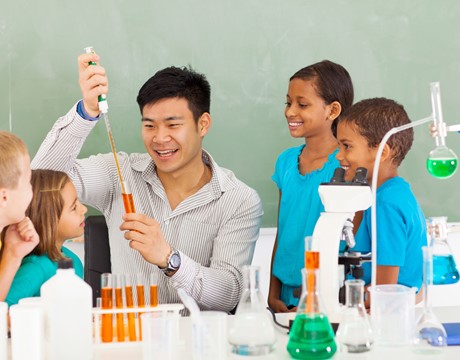 New Science Technology Integration Professional Development
Introducing the newest arrival to our advanced online primary teacher professional development titled:
The role of ICT in primary science is significant as it is linked to key skills in science such as scientific enquiry. However, ICT can make a far more significant contribution to teaching and learning in science than just this.
In this online science professional development for teachers, we will focus on the successful integration of one of the three categories of technology in science education.
While students may not have access to science labs that may have technology used in scientific research such as microscopes and science learning software, most primary students would have access to technology that is used in the service of science.
Content-free and generic software may seem too basic and easy to learn they play a key role in science education.
If you are keen on effective technology integration in the classroom this course will deliver practical and immediately actionable advice on how to integrate technology in the science classroom today.
By end of this online PD course, you will be able to:
Understand how ICT can enhance science learning;
Use ICT to facilitate science and technology teaching and learning;
Embed formative assessment strategies that will enable you to plan effectively for science learning progression;
Demonstrate how communication technology can play a role in science education;
Build on your ICT competency and confidence;
Generate well-structured science lessons with an ICT integrated element;
Become aware of the need for cross-curricular use of ICT.
Like most of our online primary teacher professional development, this course self-paced and are designed to be embedded into classroom practice today.
Completing this course will contribute to 10 hours of PD addressing 2.6.2, 3.4.2 and 5.1.2 of APST towards maintaining Proficient teacher accreditation.
This online professional development for science teachers normally cost $185 (USD) to join but is TOTALLY FREE when you join our Teacher Academy today.
See below for other technology integration professional development.
Visit our Literacy professional development for teachers that offers a whole school solution for integrating ICT in primary literacy lessons:
All courses come with an ebook featuring strategies, technology integration lesson plan templates and activities. Join the class for just $255 (AUD) $185 (USD).
Technology Integration Professional Development
Teacher Quality Online Primary Teacher Professional Development.