Matching ICT Resources to Learning Objectives
Matching ICT Resources to Learning Objectives
Matching ICT Resources to Learning Objectives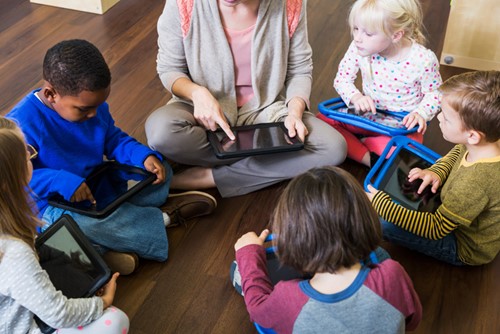 SCENARIO
You have identified a learning objective in a subject and have outlined a task for a particular group of children that will help them to achieve that outcome.
After identifying the expected gap in learning, you need to consider how ICT might help bridge it.
How can you determine what ICT resources are appropriate in the Early Childhood Education setting? And how can you match ICT resources to the intended learning outcomes?
The following guidelines will help you answer these questions.
The 8 Principles for choosing the effectiveness of ICT resources
There are eight principles that should be followed when determining the effectiveness of ICT applications (Sung, Siraj-Blatchford, & Kucirkova, 2016; Siraj-Blatchford & Whitebread, 2003):
Principle 1
The ICT program must be educational in nature. Drill and practice programs have very narrow educational aims and should be used with caution as they promote a very directive form of teaching.
Principle 2
The best ICT applications encourage collaboration as they provide a better cognitive challenge to young children.
Principle 3
Plan for the progression of ICT capability in children by integrating ICT with other activities. As stated earlier, the best way to develop child ICT capability is to provide them with meaningful activities, embedded in purposeful subject-related context. For example, "rather than teaching children how to use a database, a knowledge of database principles and processes and the skills required to enter and manipulate data, can be taught through using a database to help the children learn something useful about a subject" (Bennett, Hamill, & Pickford, 2007, p. 48).
Play is considered a leading activity and when children play with both functioning and pretending technological artefacts they serve the same purpose. The same can be said for computer applications as children interact and engage with them.
Just as important is the recognition that this is more consistent with the notion of ICT as a learning tool.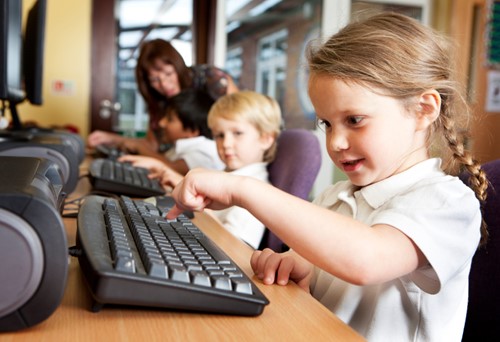 Principle 4
For child ICT capability to be developed the child must be in control and not the other way around. Integrated Learning Systems such as drill and practice software do not achieve this. Simulations and multimedia databases provide some control but it will only be the programs that give them complete control. They must be intellectually challenged with content-free software such as coding programs, word processing, painting and drawing programs, and image manipulation software. There are also databases that provide these opportunities.
The evaluate these applications Bennett (1997 as cited in Kennewell et al., 2000) provides these guidelines:
What features and facilities does the software provide that might be used to extend the child's learning?
How easy are these features to use?
Will the children need to be instructed in their use before or during their use of the software?
What is the educational purpose underlying the child's use of the software?
Principle 5
It is important that ICT applications are transparent and intuitive. In other words, the application completes each clearly defined task in a single operation. For example, the 'drag and drop' facility or saving images onto a USB drive.
Principle 6
There should be no ICT applications that portray violence or stereotyping.
Principle 7
Practitioners should be aware of health and safety issues. This is mainly to do with the extended use of desktop computers by children. However, you can limit the time spent on computers and this should help you avoid some of these dangers for children.
Principle 8
There should be a partnership between the parents and the professionals – YOU! This leads to a better understanding and a more positive attitude by teachers and parents about each other's role.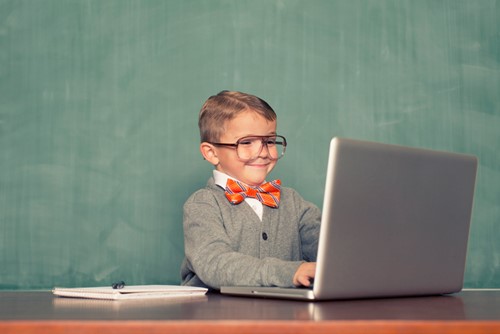 Matching ICT resources to Learning objectives
In order to determine how ICT resources will be able to achieve learning objectives, you will need to consider the following.
What approach to take to learning in each phase of teaching?
The main approaches can be characterised as teacher-centred activity (where the teacher controls activity directly, usually from the front of the class) and learner-centred activity (where the children work on tasks, more or less at their own pace).
What tasks to set in order to enable children to bridge the learning gap between their current abilities and objectives?
 There are three ways to choose from:
Instructive;
Constructive-directed and;
Constructive-creative.
What resources to employ, including the teacher's exposition, questioning, and review; books and other traditional media; ICT and other equipment in order to support children's activity?
This choice, including whether and how to use ICT, is related to the earlier decisions. The availability and potential of ICT may mean that the best approach for the topic changes from a traditional teacher-centred exposition to learner-centred investigation.
How the teacher will orchestrate the use of resources?
This may be done indirectly where the resources could be designed to adjust the support available to children automatically such as with an Integrate Learning System (ILS) or directly, where the teacher plans in advance to be proactive, or plan to respond to children's actions.
What actions by learners are to be allowed? Which actions are to be supported if required? Which actions are to actively stimulated by the teacher? Where the ICT is to be used, what actions are allowed by the ICT, which are supported, and which are actually stimulated by ICT?
(Kennewell, 2004, pp. 101-104)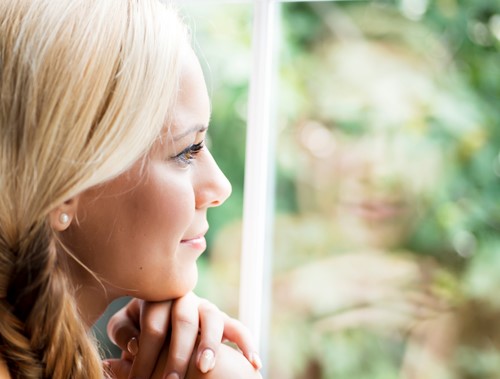 PRACTICAL TASK
Identify a learning outcome and outline a task for a particular group of children that will help to achieve that outcome. Identify the expected learning gap and consider how ICT may help learners. Explain what ICT resource might be appropriate.
Here are some examples:
Drill and Practice programs

Exercises for children in numeracy and literacy;
Designed to work with children's existing knowledge;
May have competency levels to cater for diverse learners;
Usually have an engaging format.

ICT Teaching Resources

Designed to lead children through a topic that new to them;
Allow the child to progress by themselves and at their own pace;
Use multiple presentations rather than just text;
Assists children to become familiar to multiple literacies.

Instructional games

Similar to drill and practice software but with an element of competition;
Some can be programmed by the teacher to ensure that the focus is on relevant and current learning topics.

Problem-solving ICT resources

Excellent for engaging students in higher order thinking;
Require children to apply their knowledge in new contexts that require them to make connections;
Great for developing ICT capability!
Earn Accreditation in Early Childhood Education Today
Completing this course will contribute to 5 hours of PD addressing 2.6.2, 4.5.2 and 5.1.2 of Australian Professional Standards for Teachers towards maintaining Proficient teacher accreditation in NSW, Vic, ACT and Qld.
Instructor Bio
Michael Hilkemeijer has been teaching and studying the integration of digital technologies for over 15 years. After teaching, he decided to pursue his passion and interest in this area and share his knowledge and expertise through his accredited online courses to do with providing practical and immediately actionable advice on evidence based ICT teaching strategies that will develop student ICT capability. He has expertise in instructional design through his Masters in Education (ICTE).
Cost: $95