How to Build on home experiences of ICT use
How to Build on home experiences of ICT use
How to Build on home experiences of ICT use
By far one of the most important things that you need in the early childhood classroom is evidence based ICT teaching strategies and I think the best way to get this point to you is by this quote:
"There are already signs that like television, ICT is becoming a familiar feature in children's lives and consequently is in danger of ceasing to regarded as a serious medium for learning, and instead seen as a medium for fun."
                                                       Robertson, 1998 as cited in Kennewell et al., 2000, p48.
Exposure to ICT these days is NOT enough to ensure that learning occurs in either a curriculum subject or in ICT itself.
So let's look at some strategies that you can use today the next time you observe a child using an ICT device.
One of the first things that you can do is to Build on a child's experience of ICT at home. 
Don't become over reliant on their home ICT activities for their learning. You need to adopt strategies to provide opportunities inside and outside of classroom time.
You can:
Ensure that ICT activities are interesting them;
Structure ICT activities in a way as to engender understanding that may be difficult for them achieve unaided.
Appreciate the extent and the nature of children's use of ICT at home in your planning.
This is an excellent way to involve parents and carers too. Yet this is not an easy task. However, you also need to celebrate children's ICT achievements at home. 
Encourage parents and carers to bring in photographs which evidence significance at home and ask them to write short commentaries to accompany it;
Provide certificates that parents can freely access if they want to issue a reward for significant achievement and;
Actively seek the contributions of parents and carers in the assessment process.
Your challenge is that partnership in assessment means parental judgements should not be marginalised in favour of your own or any other practitioner.
You need to start with the child because given the huge growth in both the number and variety of technologies available, coupled with their availability and low price, it is inevitable that children arrive at your early childhood education and care centre with some experience of ICT.
One of the implications of this is the potential for children in the class to have greater personal experience of, and capability in, the use of ICT than their teachers due to exposure to ICT from birth.
To help you build a picture of a child's experience, you can:
Invite families to tell us about their child's interests;
Observe children at play using a range of ICT devices;
Talk with parents on a regular basis;
Listen to parents' stories about their children's experiences of ICT home;
Build 'cardboard box' technology with children and have open discussion with children about what these are and what we do with them.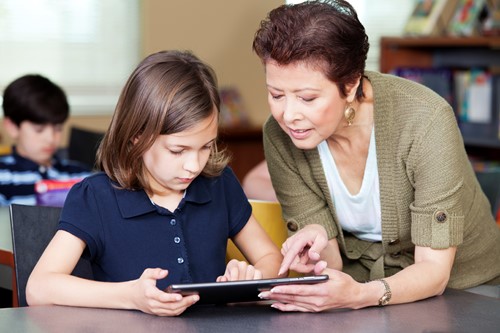 This openness to explore, or play with new technologies is something that early childhood teachers should both embrace and facilitate.
You need to be sure that your worriedness of using new technologies or damaging new equipment is not transmitted to children, or that obstacles are not put in the way of their natural curiosity and willingness to explore new technologies. 
Potential obstacles you may experience may include:
Robustness of hardware as little hands can cause big damage;
Size of hardware;
Degree of fine motor skills;
Use of language or writing that is not developmentally appropriate.
Completing this course will contribute to 5 hours of TQI PD addressing 2.6.2, 3.2.2 and 5.1.2 of Australian Professional Standards for Teachers towards maintaining Proficient teacher accreditation in NSW, Vic, Qld and ACT.
Cost: $95