9 Ways to involve Parents in Child ICT Capability
9 Ways to involve Parents in Child ICT Capability
9 Ways to involve Parents in Child ICT Capability
Studies show that children's experience (or lack of experience) with ICT at home is an important factor for early childhood teachers to consider in planning for the integration of ICT in early childhood education.
As an early childhood teacher, you want to be innovative and want to have a positive impact on parents because you want to:
Influence parents' relations with ICT;
Ensure that they approve and accept sensible rules of safe and appropriate ICT use;
Help them select suitable software applications at home.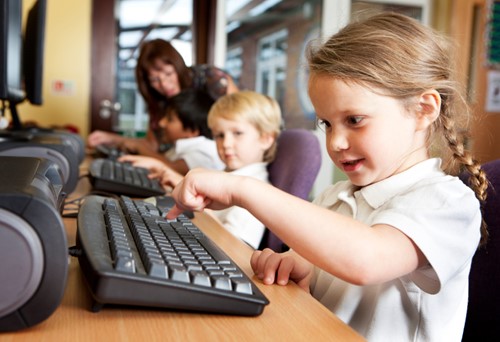 You can engage parents in the process of integrating ICT by finding out what their children are doing with computers at home and exploiting children's home experiences with ICT. Information can be sought by:
Discussing these issues with children;
Surveying parents about home use of ICT.
So what are some strategies which you can use then involve parents in the development of ICT capability in your centre today?
Here are some tried and tested ways to choose from.
Extend your educational objectives – open up your centre to parents and plan to make your efforts more visible to them. Clarify the importance of the potential role of ICT in early childhood education.
Organise presentations of educational activities and create your ECE centre's newsletter using ICT.
Explain your policy of ICT integration to parents and clarify your key educational goals, forms and activities you employ. Also use ICT to show video records of projects and activities with children.
Organise displays of your children's products created with ICT.
Communicate with parents through ICT.
Use your website to publish details about your early childhood centre.
Create and collect electronic portfolios of children's products, then distribute them to parents on CD or DVD.
Encourage parents to enter the centre and to be involved in the ICT activities.
The second part of this equation is also involving parents in assessing their child's use of ICT at home. In the Assessment for learning module of our accredited online course, this is covered extensively where you will see the importance of involving them in the big picture.
Here is what people have had to say about our online courses: